Perhaps Boyd does not have the best fundamentals in casino's world but, from one technical standpoint, we see now how is testing the zone of support in 7. This zone was also resistance previously.

Clearly, it's not a good day for the stock but, could be a good day for enter a trade with minimum risk.

If you agree with our vision that the market has a possibility to rally, (perhaps after options expirations this Friday) and you are looking for a trade with low risk/reward relationship, here there is one. Now you could buy BYD at 7 with Stop Loss in 6.75 area (you can choose between 6.8 and 6.6 according to your risk aversion. Keep in mind the high volatility of the current market) and Stop Profit in 12.75. That is 0.044 risk/reward or 23 times reward/risk relationship.
 
You decide.
A bigger picture.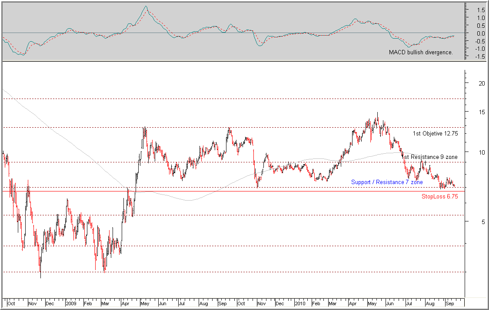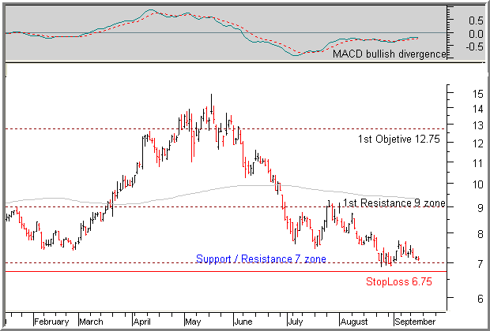 Disclosure:
Small position in BYD
Disclosure:
Small position in BYD