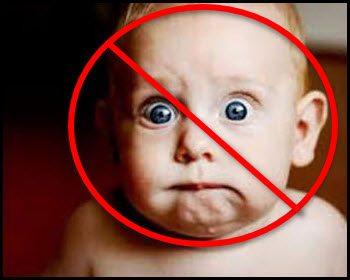 Below looks at the VIX (Fear Level) over the past few years. A rally had taken place in te VIX, driving it up to falling resistance and its 50% retracement level at (1), in the chart below.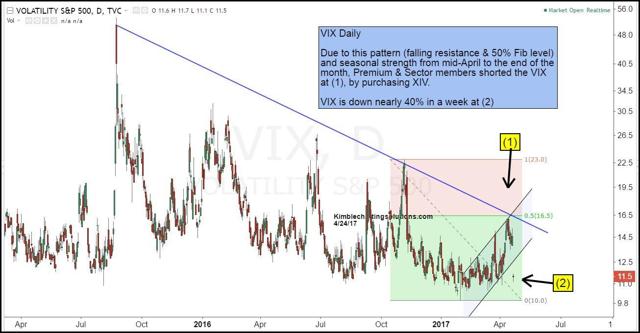 CLICK ON CHART TO ENLARGE
We shared the chart above last week on Twitter last week (See Here) One of the reasons Premium and Sectormembers bought XIV, was due to this pattern and a seasonal pattern in stocks (strong the last two weeks of April). The VIX index is down nearly 40% in the past week, following hitting resistance at (1). Members this morning are pulling up stops to protect gains.
Website: KIMBLECHARTINGSOLUTIONS.COM
Blog: KIMBLECHARTINGSOLUTIONS.COM/BLOG
Questions: Email services@kimblechartingsolutions.com or call us toll free 877-721-7217 international 714-941-9381
Disclosure: I am/we are long XIV.