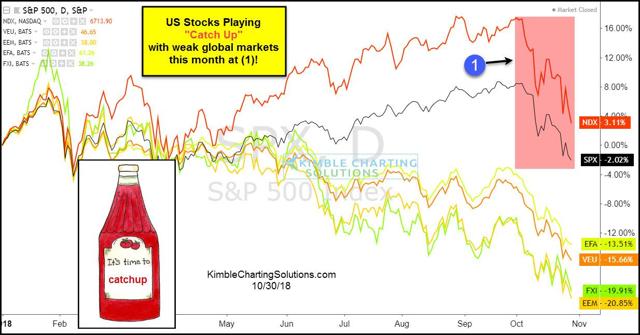 CLICK ON CHART TO ENLARGE
Numerous global stocks indices peaked in January as they started creating a series of lower highs and lower lows. While a good deal of global stocks were heading south, major indices in the states continued higher.
This divergence created this question; Will US stocks pull weak global markets up, or will US stocks be pulled lower by global weakness?
This month it appears that US Stocks are playing a game of downside "catchup" with weak global markets!"
Below looks at the S&P 500 over the past 50-Years on a monthly basis-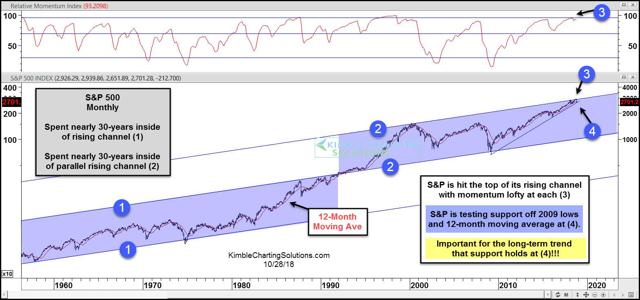 CLICK ON CHART TO ENLARGE
The S&P is testing the top of its 30-year rising channel with momentum at levels last seen in 1987, 2000 & 2007 at each (3).
The long-term bullish trend in the S&P would be damaged if the S&P plays downside catch up with global markets and breaks support at (4)!
Gain Confidence to pull the trigger with the Power of the chart Pattern
See sample of our most popular research reports here
Receive my free research to your inbox, immediately after it's posted to the blog
Email services@kimblechartingsolutions.com
Call us Toll free 877-721-7217 International 714-941-9381
Website: KIMBLECHARTINGSOLUTIONS.COM
Disclosure: I/we have no positions in any stocks mentioned, and no plans to initiate any positions within the next 72 hours.