Gold has spent the last 5 days hovering around the $1400-$1415 trying to break out over the previous high.

In the meantime, gold's weekly MACD has had time to recover and is now posting another buy signal. This could portend an explosive move upwards.

I'm already long on gold and am holding my positions.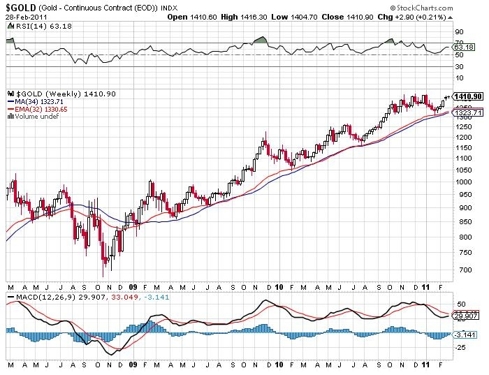 Similarly, Silver has completed a 'running downswing' and is also indicating a move upwards on the weekly MACD.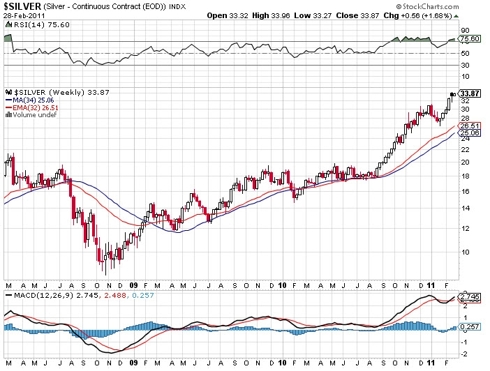 $2000 Gold...Is It Really That Unbelievable?
For Credit Suisse Gold Bars and PAMP Suisse Gold Bars, visit:

finesuissegoldbars.com