So lets just take a retrospective look here. My last post was a while back on August 2nd and having been taken by surprise I decided to see how things panned out before posting again.

GOLD
In my last post I suggested there may be pullbacks in both gold and silver...Instead, gold went nuclear and ripped a tear to the $1900 level!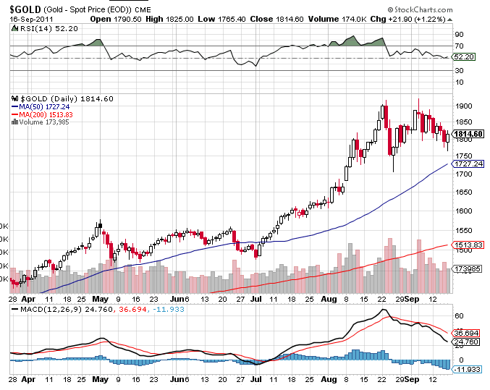 And now I'm hoping it calms down a little so I can buy back in! The weekly suggests a move downwards but isn't this supposed to be the traditional rally season? This is what is bothering me. I don't want to be caught out again.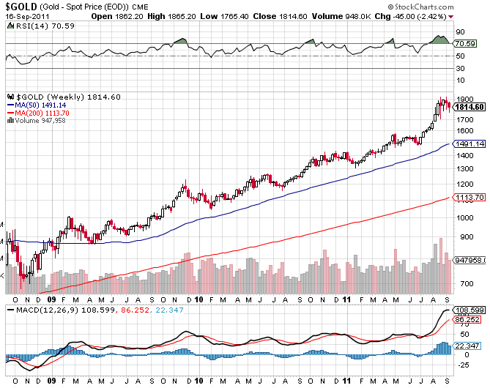 SILVER
Silver on the other hand has been behaving itself. Weekly graph below shows silver nicely consolidating and finding support. Lets see if it holds and sets up the next leg upwards.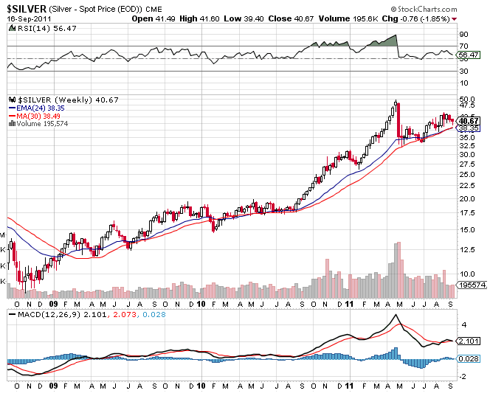 In the meantime you can check out my new Silver Ingots blog at:

silveringots.net