Hello,
Been a while. Just wanted to comment on the fact that gold has been in the doldrums lately and my patience is starting to wear thin!
In fact the 50 day simple moving average has moved under the 200 day SMA for the first time in more than 3 years. It doesn't mean that the bull is going to come crashing down up on us, but that there is some extra work to be done here.
Price has been flat for the last two months and so has MACD.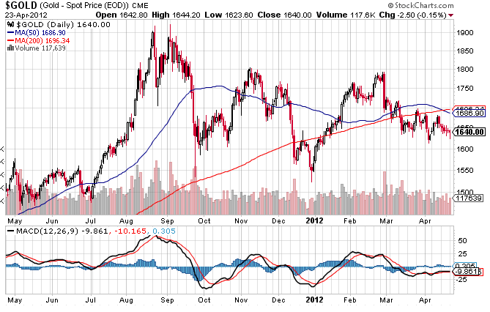 Disclosure: I am long GOLD.