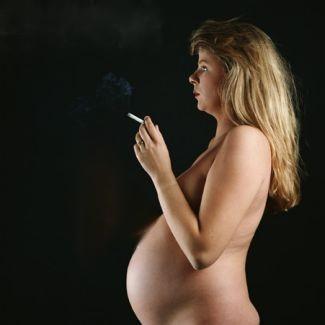 From TheFinalPost.com

The question anyone with any money in the markets needs to be asking at this moment is not will there be another market meltdown but rather what will trigger the next market meltdown? The Wall Street Journal reported this morning that one in four US homeowners is underwater in their home, meaning they owe more than the home is worth. We could take this one step further and claim that an even greater number of Americans are underwater in general, meaning they owe more in debt, both secured and unsecured, than the liquidation value of their gross assets. Then of course there is America on the whole. No mystery there, as a nation we owe much more than our liquidation value. Mired in debt we infected our own house, and that of the world, and now we deal with the ramifications. Or do we?

 

In hindsight, when in February 2007, HSBC wrote down $10.5 billion in Sub-Prime losses, the first major financial institution to do so, what happened? The Dow Jones Industrial Average rallied to its all time high on October 9, 2007, of 14,164, shrugging off month after month of market shattering news as if the Sub-Prime write downs were nothing more than a historical anomaly. But it wasn't a mere anomaly, it was a systemic, catastrophic omen portending an ominous future. Subsequently, the credit markets that make up this global system of interdependency were decimated and in September of 2008 the whole thing came crashing down. But this is all academic.

On March 9, 2009 the Dow closed at 6,547.05, its lowest point since April 15, 1997. On that same day the S&P 500 closed at 676.53, its lowest point since Sept. 12, 1996, and the the Nasdaq composite closed at 1,268.64, its lowest point since Oct. 9, 2002. We have since recouped about 50% of these losses – a proverbial bounce from the bottom as it were. But the systemic problems that gave birth to these events have not been fixed. Some would argue they have been exacerbated. The American household, that backbone that provides seventy percent of our GDP, is in crisis. And now we are left to ask the namesake question of this article's title. What will trigger the next market meltdown?

This crisis began in the US housing market and the debt of which is it is comprised. The short term Sub Prime loans that triggered the crisis, those 2 and 3 year ARM's have since run their course. But the greater problem, those of the vintage 2005 and 2006 Alt-A persuasion made up of Option ARM's and 5/1 Interest Only ARM's, looms out there like the mother of all hurricanes approaching the Hawaiian islands. A storm bearing down on a hapless landmass which has nowhere to run. The storm will hit. Its trajectory is right on target. And all efforts to seed the clouds will do nothing to dissipate the impact.

There is your trigger. The only question is time. Greg Simmons, a prop trader and owner of RealityArbiter.com, warns of an S&P market top in his most recent update.
The 50% retracement of the S&P 500 from its (13-year) low of 676 (set on March 9, 2009) to its all-time high of 1,565 (set October 9, 2007) draws near – see graph. Depending on how one graphs the Fibonacci retracement, the pattern points to (approximately) 1,120 as the 50% mean. Hence, a very logical short-term market top could be in place. If this 50% retracement is significantly breached to the upside, the next and always very important Fibonacci retracement number (of 61.8%) stands at 1,229.
The markets rallied to their all-time highs after HSBC started the Sub Prime ball rolling. The markets bounced back after Lehman and September 2008. The markets are pregnant and ready to birth another correction. The only question is when.