With Goldman Sachs (NYSE:GS) and JP Morgan Chase (NYSE:JPM) Earnings are Hot

Posted on January 15, 2013 by ralphie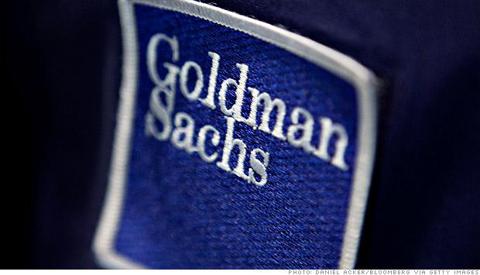 Wednesday will kick off with a bang! With major financial companies announcing their earnings just before the morning bell it will spur lots of rumors and a rocky market throughout the day. There is a reason that the market has been mostly neutral for the past few days with traders waiting on the sidelines, salivating waiting anxiously.
With Goldman Sachs (GS), JP Morgan Chase (JPM), M&T Bank (NYSE:MTB), US Bancorp (NYSE:USB), and Bank of NY Mellon (NYSE:BK) reporting just before sunrise it will not just reveal the profitability and direction of those individual companies but the direction of the whole market for the next quarter to come.
After the market was hit with a massive sell off just before the fiscal cliff fiasco, we have retraced roughly 5% on the SPDR S&P ETF (NYSEARCA:SPY). So where do we go from here? Clearly, the banks will give the market a conviction to this bullish trend, however, the banks have to crush the earnings and deliver good, if not, better forecast for the rest of the year. Current expectations have a low bar so just beating forecasts will not be a major bang that traders are looking for. In case the banks do deliver I expect a short sell off (a slight dip) were than we do continue the bullish trend forward. Keep in mind that since December Financial Selector Sector SPDR (NYSEARCA:XLF) is up 14%, Goldman Sachs (GS) is up 14%, and JP Morgan Chase (JPM) is up 13%. We have been running this bull quickly, therefore a mere pullback is not just good for traders but healthy for the market.
I assume that traders will also look forward to the EBay Inc. (NASDAQ:EBAY) earning that will announce just after the bell. Ebay is no longer looked upon as an auction site but as a retailer which shows our spending behavior and brings conviction to the retail sector. With their transformation of the website and the great ease of use on mobile devices I am sure that structure brought in more customers and Ebay will likely beat their expectation of $0.61.
Here is a list of the hype for today:
Disclosure: I have no positions in any stocks mentioned, and no plans to initiate any positions within the next 72 hours.