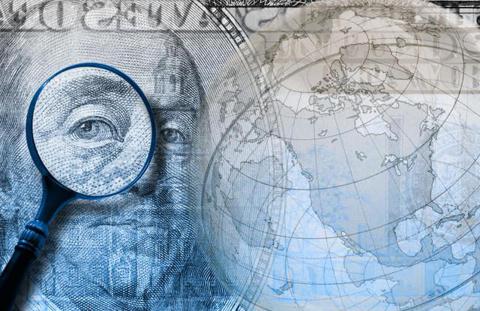 How can someone become a rich investor without understanding the stock market or understanding which company to invest in? For starters, you may consider allocating your capital to Berkshire Hathaway, ran by the world's greatest investors Mr. Warren Buffett. If you would have put $1,000 to Warren's fund in April of 1966 your investment would be worth $6.5 million today. With such spectacular returns year over year, since the inception of the fund, Warren Buffett is looked upon as the greatest financial adviser, leader in the markets, and a trust worthy individual that persuades other funds and investors to follow his money.
Warren Buffett recently appeared on CBS Sunday Morning show, exemplifying his understanding of the market, how ordinary people should invest, and obviously sparked some statements of the rich and poor divergence.
"While the poor and middle class fight for us in Afghanistan, and while most Americans struggle to make ends meet, we mega rich continue to get our extraordinary tax breaks."
Although, I am not an individual who likes to speak of the class warfare, Warren begs to differ, bringing the subject at every opportunity. Maybe he does have a point in this matter but lets review further.
According to Forbes, here in the US, we currently (2012) hold 425 billionaires with a total net worth of $1.7 trillion. With such a hefty capital laying around, an increase of few percentage points to their tax bracket will bring much needed relief to out national debt without hurting their future investment prospects or their current wealth being. Okay, so we may bring couple of billion out of this money basket.
What about those millionaires? Well, according to Spectrem, there are 8.6 million household in the US with a total net worth of $1 million or more, 1,078,000 million household with a net worth of $5 million, and 107,000 household with a net worth of $25 million. With the recent financial mayhem in the markets we have created a vision that all millionaires and billionaires are evil and greedy. All that, with the help of our media that escalate this class warfare. However, maybe for that reason Buffet does have a point and such we should bring the playing field within common ground.
In future, with the tax code changed, maybe the next secretary would not have to pay more in taxes than Buffett himself.
Besides this subject of the have's and have not's, Buffett has always been optimistic in America and Wall Street.
"We will have hiccups along the way. We had a big hiccup in 2008 when the housing bubble burst. Dow Jones in the 20th century went from 66 to 11,497 went through Great Depression, World War's, all kinds of things, and this country keeps chucking forward."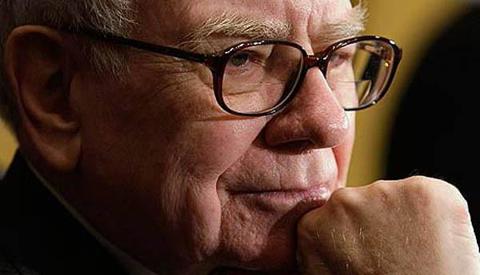 Such a statement is not Buffett's opinion but a fact of our market (wall street), for such we should portrait the market from Buffett's point of view instead of medias which brings negative headlines, pessimistic approach, which keeps us away from a fundamental understanding of investment for the future. I praise Buffett for his optimism and maybe an individual investor can do as well. Instead of concentrating on the bad situation on hand, one can learn the fundamentals of investing their capital, and actually put their money to work. Investing your hard earn income should not become a headache, when it does, stop whatever you are doing and seek professional help. Their are professional advisers that can guide you, for a small fee, and they are available to even the smallest investors.
"Average person will not know which stocks to buy, they wont know enough, when to buy them, but they don't have to, because they can buy all of America through an index fund. And then they have to make sure they don't jump in at the exact wrong time, and they wont know what exactly the wrong time is. They have to put their money in a period of time, and they'll have periods of good times and periods of bad times but over all they will do fine over time."
Amen to that. It is not a point to buying the lows and selling the highs, as professional investors have problems doing so. However, it is our responsibility to learn the basics of allocating your capital within a set of time, within the funds that most fit our risk approach.
Every brokerage firm (online: TDAmeritrade, Scottrade, Fidelity, etc.) offers their clients free seminars that teach the understanding of stocks, options, futures, technical analysis, risk management, and the very basic knowledge, which lets individuals invest better than their boring mutual funds.
Little education goes a long way, and Buffett always tries to make it clear, that individual investor has the capability to run their own money effectively, along their risk tolerance. All is needed is some patience and perseverance.