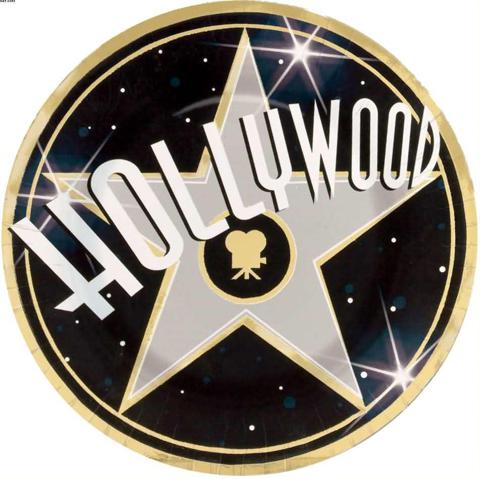 I recently wrote an article titled "Coming Soon to a Theater Near You: Flexible Pricing." The article was interesting enough to land me an interview on "The Good Guys To Know Show." The article and show discusses changes that are occurring that will revolutionize the way Hollywood is run.
Well, it looks like that concept is catching on. Today there is an article out titled "Steven Spielberg Predicts 'implosion' of the Film Industry." In the article Mr. Speilberg is quoted as saying:
Steven Spielberg on Wednesday predicted an "implosion" in the film industry is inevitable, whereby a half dozen or so $250 million movies flop at the box office and alter the industry forever. What comes next -- or even before then -- will be price variances at movie theaters, where "you're gonna have to pay $25 for the next Iron Man, you're probably only going to have to pay $7 to see Lincoln." He also said that Lincoln came "this close" to being an HBO movie instead of a theatrical release.
The later part of that quote outlines exactly the concept covered in the Seeking Alpha and Good Guys interview. It is a concept that could truly revolutionize Hollywood.
George Lucas also added support to the idea as well.
George Lucas agreed that massive changes are afoot, including film exhibition morphing somewhat into a Broadway play model, whereby fewer movies are released, they stay in theaters for a year and ticket prices are much higher. His prediction prompted Spielberg to recall that his 1982 film E.T. the Extra-Terrestrial stayed in theaters for a year and four months.
Other issues facing Hollywood mentioned are:
1) The risk of a cluster of big budget flops could change the paradigm forever.
2) Younger film makers are too "fringe-y."
3) Cable and TV are much more "adventurous" in film making.
4) The high cost of marketing is making it difficult to get films into the theaters.
5) Quality and niche films are being ignored over those that appeal to the masses.
6) Companies like Netflicks (NASDAQ:NFLX) are helping bring content that would otherwise be ignored to the public.
In conclusion, major forces are in place that are altering the Hollywood landscape. Concepts like flexible pricing, cable TV, internet streaming and a new crop of film makers are all potentially disruptive forces. Some will be for the better others for the worst, but all will bring change. The key for investors is to understand who will benefit from the change and who will be harmed.
Disclaimer: This article is not an investment recommendation. Any analysis presented in this article is illustrative in nature, is based on an incomplete set of information and has limitations to its accuracy, and is not meant to be relied upon for investment decisions. Please consult a qualified investment advisor. The information upon which this material is based was obtained from sources believed to be reliable, but has not been independently verified. Therefore, the author cannot guarantee its accuracy. Any opinions or estimates constitute the author's best judgment as of the date of publication, and are subject to change without notice.
Disclosure: I have no positions in any stocks mentioned, and no plans to initiate any positions within the next 72 hours. I wrote this article myself, and it expresses my own opinions. I am not receiving compensation for it (other than from Seeking Alpha). I have no business relationship with any company whose stock is mentioned in this article.