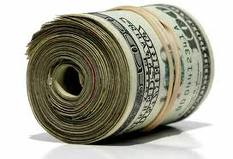 I am a Trend Trader and my favoured style of trading is to take a position based on the daily chart and sit on it for days or ideally weeks. But so far this week has been my most profitable "three days" in months and I have essentially been day trading.
On Monday I went short NZD Yen, AUD Yen and Euro Yen and banked profits of $1,617 on Wednesday.
Also on Monday I bought one Silver Futures contract and sold it on Tuesday for a profit of $1,865.
Then Wednesday I again bought one Silver Futures contract after it has fallen strongly and held it for a few hours and banked $1,895.
Of course I'm not complaining, over $5,000 in three days is GREAT. It is not the way I prefer to make money. BUT I have to be honest it is intoxicating to feel like I am in tune with the market and correctly picking the turns. I can understand why successful day traders love the feeling!
Today an hour before the Dow close I went short NZD Yen, Euro Yen and GBP USD. So I am expecing more of the same (short term profits)!
Happy Trading
Oli Hille
Author
"Creating the Perfect Trade"
Disclosure:
Short NZD Yen, Euro Yen and GBP USD