Popularity and swinging stock returns often go hand in hand. Nevertheless, it's rather questionable if popularity also attributes to actual positive returns, rather than significant positive or negative returns.
A short look on the amount of followers of the DJ30 companies on Seeking Alpha sheds an interesting light on this.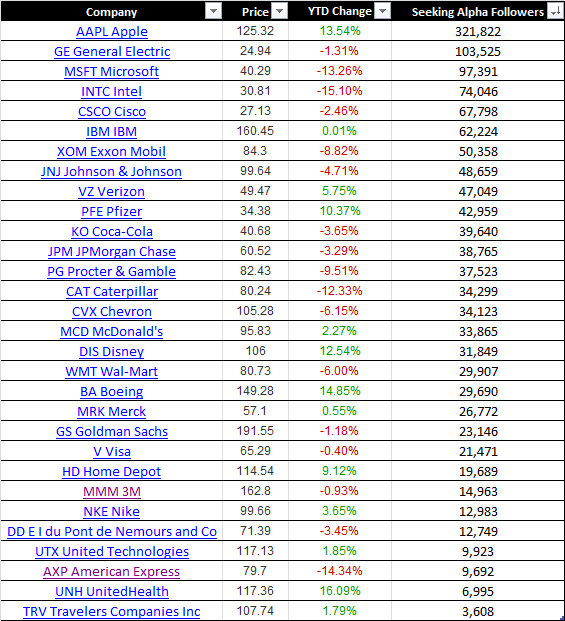 First of all, the difference in amount of followers per stock on the DJ30 is immensely different. Interestingly enough, the top 15 followed firm's yield -3.39% YTD return (out of top 15 followed stocks, only 4 have a positive YTD). This, while the 15 least followed firms have an average of 2.43% YTD return (9 out of 15 stocks have a positive YTD).