Wall Street Brunch- December 21
Please Note: Blog posts are not selected, edited or screened by Seeking Alpha editors.
Seeking Alpha Analyst Since 2010
Over thirty years experience with the stock market and investing. Enjoy actively managing several portfolios. Looking for diversification in portfolios. Research and homework on stocks are enjoyable: BS Ed./MS- Thirty years of coaching HS Varsity Football- Proud husband to my beautiful wife - Dad to five amazing children- Keeper of two stunning Bengal cats and a handsome Cavapoo. 
Summary
Please refrain from comments that are purely political.
Thanks to all who choose to read and comment here. Special thanks to SowingAlfalfa (Alf) for daily contributions!
History brought to you by www.history.com.
Links Section is open! If you send me the link the day before I will include it in our new section.
Have a great Monday everyone. Make it a great day!
Links Section-
1. http://www.washingtonpost.com/outlook/2020/12/18/coronavirus-great-acceleration-changes-society
2. https://seekingalpha.com/article/4395412-reit-millionaire-maker
#1 comes from crademan. Thank you!
#2 is a favorite author of mine
Enjoy and feel free to send me any links you would like featured in this section.
Let's start with a little history, shall we?
On December 21, 1996, Margret Rey, who with her husband Hans created the popular "Curious George" children's books about a mischievous monkey, dies at age 90 in Cambridge, Massachusetts. The Reys, both German Jews, escaped wartime Europe in 1940 and fled to America. The following year, the first "Curious George" book was published in the United States. Margret Rey was born Margarete Waldstein in Hamburg, Germany, in May 1906. She studied art in her homeland then later moved to Rio de Janeiro and worked as a photographer. In Brazil, she became re-acquainted with Hans Rey (born Hans Reyersbach), a fellow Hamburg native who she had met as a child. The couple married in 1935 then relocated to Paris, France, where Hans was a newspaper cartoonist and Margret wrote advertising copy. In 1939, "Raffy and the Nine Monkeys," a children's book written and illustrated by Hans, was published in France (an English-language version of the book was titled "Cecily G. and the Nine Monkeys"). One of the monkeys in the book, who was always getting in trouble, served as the model for Curious George. As the Reys worked on the manuscript for what would become the first Curious George book, Adolf Hitler and his Nazi Party continued their rise to power in Europe. In June 1940, shortly before the Nazis entered Paris, Hans and Margret escaped the city on homemade bicycles, taking with them little more than a collection of their manuscripts. After traveling to Spain, Portugal and Brazil, the Reys sailed to New York late that same year. "Curious George" was published in 1941, and the Reys collaborated on six sequels, including "Curious George Takes a Job" (1947), "Curious George Flies a Kite" (1958) and "Curious George Goes to the Hospital" (1966). Hans illustrated the books while Margret did the writing. (Despite their partnership, Hans initially received sole credit on covers, as H.A. Rey, because the couple's publisher thought it would distinguish their books from the glut of female children's book authors at the time.) According to The Los Angeles Times: "Barely 5 feet tall and red-haired, Rey said she occasionally served as her artist husband's human model for their impish little monkey. She would scrunch up her face, move her limbs about or even leap from one piece of furniture to another." After Hans died in 1977, Margret went on to collaborate with Alan Shalleck on more than two dozen Curious George books as well as an animated TV show. When Margret died in December 1996, following complications from a heart attack, a new team continued to produce additional books in the series. Today, the Reys' creation remains a beloved character in children's literature. Curious George books have been translated into multiple languages, sold millions of copies and spawned a variety of merchandising deals.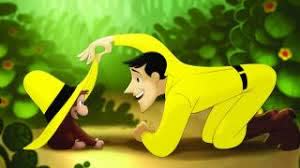 On this day in 1945, General George S. Patton, commander of the U.S. 3rd Army, dies from injuries suffered not in battle but in a freak car accident. He was 60 years old. Descended from a long line of military men, Patton graduated from the West Point Military Academy in 1909. He represented the United States in the 1912 Olympics-as the first American participant in the pentathlon. He did not win a medal. He went on to serve in the Tank Corps during World War I, an experience that made Patton a dedicated proponent of tank warfare. During World War II, as commander of the U.S. 7th Army, he captured Palermo, Sicily, in 1943 by just such means. Patton's audacity became evident in 1944, when, during the Battle of the Bulge, he employed an unorthodox strategy that involved a 90-degree pivoting move of his 3rd Army forces, enabling him to speedily relieve the besieged Allied defenders of Bastogne, Belgium. Along the way, Patton's mouth proved as dangerous to his career as the Germans. When he berated and slapped a hospitalized soldier diagnosed with "shell shock," but whom Patton accused of "malingering," the press turned on him, and pressure was applied to cut him down to size. He might have found himself enjoying early retirement had not General Dwight Eisenhower and General George Marshall intervened on his behalf. After several months of inactivity, he was put back to work. And work he did-at the Battle of the Bulge, during which Patton once again succeeded in employing a complex and quick-witted strategy, turning the German thrust into Bastogne into an Allied counterthrust, driving the Germans east across the Rhine. In March 1945, Patton's army swept through southern Germany into Czechoslovakia—which he was stopped from capturing by the Allies, out of respect for the Soviets' postwar political plans for Eastern Europe. Patton had many gifts, but diplomacy was not one of them. After the war, while stationed in Germany, he criticized the process of denazification, the removal of former Nazi Party members from positions of political, administrative, and governmental power. His impolitic press statements questioning the policy caused Eisenhower to remove him as U.S. commander in Bavaria. He was transferred to the 15th Army Group, but in December of 1945 he suffered a broken neck in a car accident and died less than two weeks later.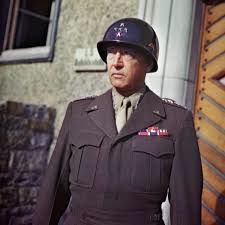 Now for some stock and investing news-
Senate Majority Leader Mitch McConnell says that a deal for nearly $900B in COVID relief funds has been reached by both parties. The deal includes $600 in stimulus checks, jobless benefits of $300 per week and more small-business funding for the Paycheck Protection Program. Futures are ticking lower after the announcement, with the S&P 500 down 0.35%. (Let's keep comments on this, if there are any, as free from politics as we can. I know it is tough.)
Barron's 10 favorite stocks for next year include two repeaters - Alphabet (NASDAQ:GOOGL) and Berkshire Hathaway (NYSE:BRK.A) - from the magazine's year-ago preferred list. The eight newcomers to the list include Apple (NASDAQ:AAPL), which now trades for 32x projected earnings of $3.95/share in the fiscal year ending in September - historically expensive, but the company "has never been stronger." Coca-Cola (NYSE:KO), down ~4% YTD, offers an underappreciated reopening play with exposure to developing economies and a weaker dollar; 75% of the company's profits come from outside the U.S. Merck (NYSE:MRK), down 12% YTD, has been slow in developing a COVID-19 vaccine, but it has one of the industry's best overall vaccine franchises, led by Gardasil for cervical cancer, which could be worth half of its current ~$200B market cap. Rounding out the top 10 are Eaton (NYSE:ETN), Goldman Sachs (NYSE:GS), Graham Holdings (NYSE:GHC), Madison Square Entertainment (NYSE:MSGE) and Newmont (NYSE:NEM).
Last week, England's Health Secretary Matt Hancock said a "new variant "of COVID-19 had been identified in the south of England, which was thought to be causing a faster spread of infections. Related stocks: The U.K. was the first western country to approve and roll out Pfizer's (NYSE:PFE) vaccine. Approvals for the vaccines from Moderna (NASDAQ:MRNA) and AstraZeneca (NASDAQ:AZN) are expected in the coming weeks.
Boeing (NYSE:BA) officials improperly influenced at least one official Federal Aviation Administration test ahead of the 737 MAX's U.S. return to the skies, according to a report released by Senate Commerce Committee staff. Boeing officials "inappropriately coached" test pilots and violated proper protocol in a test of the key MCAS safety system tied to the jet's two fatal crashes, the report says. (If Boeing has nine lives, they have used up eight of them)
Royal Dutch Shell (RDS.A, RDS.B) agrees to sell a 26.25% interest in the Queensland Curtis LNG Common Facilities in eastern Australia to Global Infrastructure Partners for US$2.5B. Shell will remain a 73.75% majority owner and operator of the Common Facilities, which include liquefied natural gas storage tanks, jetties and operations infrastructure that service the QCLNG facility's production units.
Nokia (NYSE:NOK) and Ericsson (NASDAQ:ERIC) could get a boost as the U.S. takes another step against Chinese telecom equipment giants. Congress wants to fund an almost $2B project to rid U.S. broadband networks of Huawei equipment, which it considers a risk to national security, as well as gear from ZTE Corp. (OTCPK:OTCPK:ZTCOF). In the beginning of the summer, the FCC formally designated the two companies as threats, a declaration that bars U.S. firms from tapping an $8.3B government fund to purchase equipment from the companies. Then earlier this month, the FCC finalized rules that require carriers with ZTE or Huawei equipment to "rip and replace" that gear, but is awaiting funding from Congress.
Where is Jon Corzine and isn't he the original master troller on Twitter?
Where is Marissa Mayer and is she taking part in the Yahoo Living Nativity this year?
Where is Elizabeth Holmes and is she really a bell-ringer for The Salvation Army this year?
Have a great day everyone. Stay safe out there.
This is the day The Lord has made. Let us rejoice and be glad in it.
I can do all things through Christ who strengthens me.
Seeking Alpha's Disclosure: Past performance is no guarantee of future results. No recommendation or advice is being given as to whether any investment is suitable for a particular investor. Any views or opinions expressed above may not reflect those of Seeking Alpha as a whole. Seeking Alpha is not a licensed securities dealer, broker or US investment adviser or investment bank. Our analysts are third party authors that include both professional investors and individual investors who may not be licensed or certified by any institute or regulatory body.