Wall Street Brunch- December 22
Please Note: Blog posts are not selected, edited or screened by Seeking Alpha editors.
Summary
Please refrain from comments that are purely political.
Thanks to all who read and comment here! You are the reason this Blog is a special place.
History brought to you by www.history.com.
Have a wonderful Tuesday. Make it a great day!
Let's start with a little history, shall we?
If the initial reviews failed to recognize it as one of the greatest pieces of music ever written, one needs to understand the adverse conditions under which the work was first heard. The concert venue was freezing cold; it was more than two hours into a mammoth four-hour program before the piece began; and the orchestra played poorly enough that day to force the nearly deaf composer—also acting as conductor and pianist—to stop the ensemble partway into one passage and start again from the very beginning. It was, all in all, a very inauspicious beginning for what would soon become the world's most recognizable piece of classical music: Ludwig van Beethoven's Symphony No. 5 in C Minor, Op. 67—the "Fifth Symphony"—which received its world premiere on December 22, 1808. Also premiering that day at the Theater an der Wien in Vienna were Beethoven's Piano Concerto No. 4 in G major, Op. 58, and the Symphony No. 6 in F major, Op. 68—the "Pastoral Symphony." But it was the Fifth Symphony that, despite its shaky premiere, would eventually be recognized as Beethoven's greatest achievement to that point in his career. Writing in 1810, the critic E.T.A. Hoffman praised Beethoven for having outstripped the great Haydn and Mozart with a piece that "opens the realm of the colossal and immeasurable to us…evokes terror, fright, horror, and pain, and awakens that endless longing that is the essence of Romanticism." That assessment would stand the test of time, and the Fifth Symphony would quickly become a centerpiece of the classical repertoire for orchestras around the world. But beyond its revolutionary qualities as a serious composition, the Fifth Symphony has also proven to be a work with enormous pop-cultural staying power, thanks primarily to its powerful four-note opening motif—three short Gs followed by a long E-flat. Used in World War II-era Britain to open broadcasts of the BBC because it mimicked the Morse-code "V" for "Victory," and used in the disco-era United States by Walter Murphy as the basis for his unlikely #1 pop hit "A Fifth Of Beethoven," the opening notes of Beethoven's Fifth Symphony have become a kind of instantly recognizable musical shorthand since they were first heard by the public. 
On December 22, 1849 writer Fyodor Dostoevsky is led before a firing squad and prepared for execution. He had been convicted and sentenced to death on November 16 for allegedly taking part in antigovernment activities. However, at the last moment he was reprieved and sent into exile. On December 22, 1849, Dostoevsky was led before the firing squad but received a last-minute reprieve and was sent to a Siberian labor camp, where he worked for four years. He was released in 1854 and worked as a soldier on the Mongolian frontier. He married a widow and finally returned to Russia in 1859. The following year, he founded a magazine, and two years after that he journeyed to Europe for the first time. In 1864 and 1865, his wife and his brother died, the magazine folded, and Dostoevsky found himself deeply in debt, which he exacerbated by gambling. In 1866, he published Crime and Punishment, one of his most popular works. In 1867, he married a stenographer, and the couple fled to Europe to escape his creditors. His novel The Possessed (1872) was successful, and the couple returned to St. Petersburg. He published The Brothers Karamazov in 1880 to immediate success, but died a year later.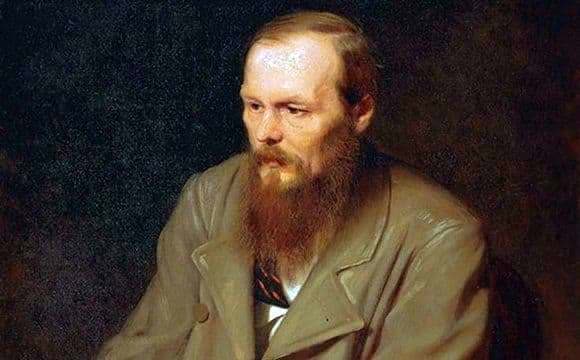 Links Section-
1. http://docs.google.com/document/d/1FDCiIM-gvsYIAmxpUSBXojho1dpn74pxsQnONjKwyTA/edit
RPI has shared his shareholder letter and it would great to offer him some feedback on it. Thanks RPI for sharing your link!
Now for some stock and investing news-
Apple (AAPL +0.5%) is moving forward with self-driving car technology and targeting 2024 as the year it produces a passenger car of its own. The self-driving car push could include Apple using is own "breakthrough" battery technology. The company's Project Titan has been moving in fits and starts since 2014, including reverting back to a software push at one point. The timing of this announcement from Apple is fantastic. The day Tesla is included in the S&P, Apple drops this little bomb. Have no fear! Seeking Tesla has plenty of updates on Tesla to satisfy those Seeking Tesla.
 Analysts estimate that Goldman Sachs (GS +6.2%) comes out the biggest winner as the Fed allows big banks and consumer finance companies to resume buybacks next quarter, while M&T Bank (MTB -1.2%) comes out on the negative end, according to analysts' comments. Friday after the close the Fed allowed the biggest banks to resume stock buybacks given they don't exceed the net income average of the past four quarters. Also, the central bank didn't change stress capital buffers, but said it may potentially recalculate them based on updated results.
Targa Resources (TRGP +0.5%) is a rare gainer in the energy space today after the stock was added to J.P. Morgan's Focus List, saying its "advantaged Permian Basin footprint and franchise create a favorable risk/reward proposition, as basin breakeven economics merit continued growth."
Novavax (NASDAQ:NVAX) appoints Rick Crowley to the newly created position of Executive VP, COO. Mr. Crowley will have leadership responsibility for all operations, including Quality, Manufacturing, Supply Chain and Regulatory Affairs. This is the kind of news that I feel is important in our pursuit of stocks and investing. Just my opinion, of course.
More than 11,000 retail location closures have been announced in 2020, according to a report from real estate firm CoStar Group, as the pandemic helped usher in an acceleration of online shopping. "This movie is not finished. I suspect we're going to see more closings throughout 2021," said former Macy's CEO and Chairman Terry Lundgren. "We're not done yet. ... We're going to learn even more when we get through the holiday season."
Regulators appear to be getting serious about crypto as the space turns into one of the investing themes of 2020. A day after the Treasury proposed new rules on crypto movement, the SEC is expected to bring a lawsuit against Ripple Inc. by alleging it violated investor protection laws by selling unregistered securities when it sold (XRP-USD) to investors.
Where is Jon Corzine and will MF Global be buyers of Bitcoin today?
Where is Marissa Mayer and does she still use her Yahoo! Mail account?
Where is Elizabeth Holmes and does she like the new layout on Wall Street Breakfast?
Have a great day everyone. Stay safe out there.
This is the day The Lord has made. Let us rejoice and be glad in it.
I can do all things through Christ who strengthens me.
Seeking Alpha's Disclosure: Past performance is no guarantee of future results. No recommendation or advice is being given as to whether any investment is suitable for a particular investor. Any views or opinions expressed above may not reflect those of Seeking Alpha as a whole. Seeking Alpha is not a licensed securities dealer, broker or US investment adviser or investment bank. Our analysts are third party authors that include both professional investors and individual investors who may not be licensed or certified by any institute or regulatory body.