Wall Street Brunch- January 11
Please Note: Blog posts are not selected, edited or screened by Seeking Alpha editors.
Summary
Please refrain from comments that are purely political. Your attention to this request is appreciated.
Thank you to all who choose to read and comment here! You make this Blog a special place.
History is brought to you by www.history.com.
Wishing you a marvelous Monday. Make it a great day!
Let's start with a little history, shall we?
United States Surgeon General Luther Terry knew his report was a bombshell. He intentionally chose to release it on January 11, 1964, a Saturday, so as to limit its immediate effects on the stock market. It was on this date that, on behalf of the U.S. Government, Terry announced a definitive link between smoking and cancer. Dr. Terry commissioned the report in 1962, and two years later he released the findings, titled Smoking and Health, which stated a conclusive link between smoking and heart and lung cancer in men. The report also stated the same link was likely true for women, although women smoked at lower rates and therefore not enough data was available. The news was major, but hardly surprising—the New York Times reported the findings saying "it could hardly have been otherwise." Still, the Surgeon General's report was a major step in health officials' crusade against smoking. Though tobacco companies spent millions and millions and were largely successful in fending off anti-smoking laws until the 1990s, studies have shown that the report increased the percentage of Americans who believed in the cancer link to 70 percent, and that smoking decreased by roughly 11 percent between 1965 and 1985. California became the first state to ban smoking in enclosed public spaces in 1995. 25 more states have now passed similar laws, including 50 of the 60 largest cities in America. In 2019, the Surgeon General announced a link between serious disease and e-cigarettes, an alternative to smoking in which traditional tobacco companies have invested heavily.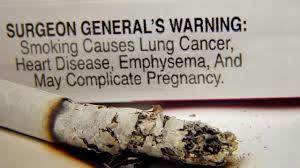 On January 11, 1973, the owners of America's 24 major league baseball teams vote to allow teams in the American League (AL) to use a "designated pinch-hitter" that could bat for the pitcher, while still allowing the pitcher to stay in the game. At a joint meeting of the two major leagues in Chicago on January 11, 1973, presided over by baseball commissioner Bowie Kuhn, the owners voted to allow the AL (which lagged behind the NL in both scoring and attendance) to put the designated hitter rule into practice. The NL resisted the change, and for the first time in history, the two leagues would play using different rules. Though it initially began as a three-year experiment, it would be permanently adopted by the AL and later by most amateur and minor league teams. On April 6, 1973—Opening Day—Ron Blomberg of the New York Yankees became the league's first ever designated hitter. In his first plate appearance, he was walked on a full count by the Boston Red Sox pitcher Luis Tiant. From the beginning, baseball purists decried the designated hitter in bitter, moralistic terms, arguing that it took away from baseball's integrity. The rift between pro- and anti-designated hitter fans has continued into the present day. At first, the designated hitter rule did not apply to any games in the World Series, in which the AL and NL winners met for the world championship. From 1976-1985, it applied only to Series held in even-numbered years, and in 1986 the current rule took effect, according to which the designated hitter rule is used or not used according to the practice of the home team.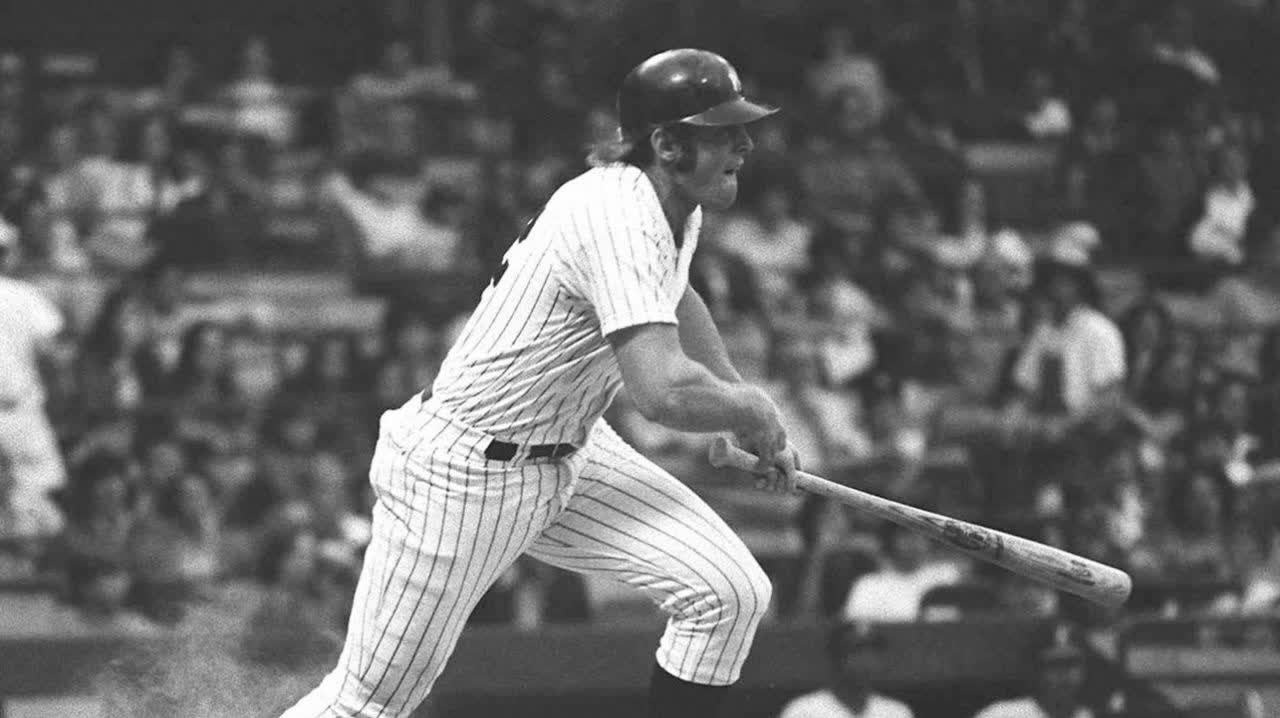 Now for some stock and investing news-
Indonesian authorities have located the black boxes of the Sriwijaya Air jet that crashed into the sea shortly after taking off from the capital Jakarta, while human body parts and pieces of the plane were also retrieved. There are no clues yet as to what caused the crash, which saw a Boeing (NYSE:BA) 737-500 - with 62 people on board - descend more than 10K feet in less than a minute before falling off the radar. Last week, Boeing was fined $2.5B as part of an agreement with the U.S. Department of Justice to resolve criminal charges related to a fraud conspiracy with the two fatal crashes of the 737 MAX jet.
NIO (NYSE:NIO) says it will use Nvidia's (NASDAQ:NVDA) DRIVE Orin system-on-a-chip for its new generation of electric and autonomous vehicles. NVIDIA Orin is called the world's highest-performance AV and robotics processor. The scalable supercomputer-on-a-chip family delivers an unprecedented 254 trillions of operations per second while also being able to scale down to entry-level ADAS/Level 2 use cases (10 TOPS/5 watts).
Goldman Sachs (GS -0.5%), Morgan Stanley (MS +0.4%), and JPMorgan Chase (JPM +0.1%) units will delist some 500 Hong Kong-listed structured products, according to Hong Kong stock exchange filings. Hong Kong Exchanges and Clearing said it's working closely with affected issuers "to ensure orderly delisting, and facilitate buyback arrangements being arranged by the issuers." 
Baidu (NASDAQ:BIDU) says it will set up a company to partner with Chinese automaker Geely (OTCPK:GELYF) to make smart electric vehicles. Baidu says it will provide intelligent driving capabilities to power the passenger vehicles for the new venture, and Geely will contribute its expertise in automobile design and manufacturing.
Nearly $170B was wiped off cryptocurrency market in 24 hours as Bitcoin (BTC-USD) dropped 20.1% to $34,130 after a huge rally and some profit-taking from investors. Bitcoin is still up over 340% in the last 12-months and last week hit an all-time high just below $42,000.
Amazon.com (NASDAQ:AMZN) continues to invest in the metro Detroit area with five new buildings to support operations closer to customers, sites are expected to create more than 2,000 permanent full- and part-time jobs with a minimum $15/hour wage and comprehensive benefits.  Amazon currently operates 10 sites in Detroit that support customer fulfillment and delivery operations, including four facilities that launched in 2020.
Where is Jon Corzine and will MF Global be buyers of Bitcoin today?
Where is Marissa Mayer and does she still use Yahoo! Mail?
Where is Elizabeth Holmes and will her legal team advise her on which voice she should use during her massive fraud trial?
Have a great day everyone. Stay safe out there.
This is the day The Lord has made. Let us rejoice and be glad in it.
I can do all things through Christ who strengthens me.
Greater love hath no man than this, that a man lay down his life for his friends.
Seeking Alpha's Disclosure: Past performance is no guarantee of future results. No recommendation or advice is being given as to whether any investment is suitable for a particular investor. Any views or opinions expressed above may not reflect those of Seeking Alpha as a whole. Seeking Alpha is not a licensed securities dealer, broker or US investment adviser or investment bank. Our analysts are third party authors that include both professional investors and individual investors who may not be licensed or certified by any institute or regulatory body.