Wall Street Brunch- January 14
Please Note: Blog posts are not selected, edited or screened by Seeking Alpha editors.
Summary
Please refrain from comments that are purely political. Thank you for your attention with this request.
Thanks to all who read and comment. You are the reason this Blog is a special place!
History brought to you by www.history.com.
Have a super Thursday everyone. Make it a great day!
Let's start with a little history, shall we?
The theologian, musician, philosopher and Nobel Prize-winning physician Albert Schweitzer is born on January 14, 1875 in Upper-Alsace, Germany (now Haut-Rhin, France). The son and grandson of ministers, Schweitzer studied theology and philosophy at the universities of Strasbourg, Paris and Berlin. After working as a pastor, he entered medical school in 1905 with the dream of becoming a missionary in Africa. Schweitzer was also an acclaimed concert organist who played professional engagements to earn money for his education. By the time he received his M.D. in 1913, the overachieving Schweitzer had published several books, including the influential The Quest for the Historical Jesus and a book on the composer Johann Sebastian Bach. Medical degree in hand, Schweitzer and his wife, Helene Bresslau, moved to French Equatorial Africa where he founded a hospital at Lambarene (modern-day Gabon). When World War I broke out, the German-born Schweitzers were sent to a French internment camp as prisoners of war. Released in 1918, they returned to Lambarene in 1924. Over the next three decades, Schweitzer made frequent visits to Europe to lecture on culture and ethics. His philosophy revolved around the concept of what he called "reverence for life"–the idea that all life must be respected and loved, and that humans should enter into a personal, spiritual relationship with the universe and all its creations. This reverence for life, according to Schweitzer, would naturally lead humans to live a life of service to others. Schweitzer won widespread praise for putting his uplifting theory into practice at his hospital in Africa, where he treated many patients with leprosy and the dreaded African sleeping sickness. Awarded the Nobel Peace Prize for 1952, Schweitzer used his $33,000 award to start a leprosarium at Lambarene. From the early 1950s until his death in 1965, Schweitzer spoke and wrote tirelessly about his opposition to nuclear tests and nuclear weapons, adding his voice to those of fellow Nobelists Albert Einstein and Bertrand Russell.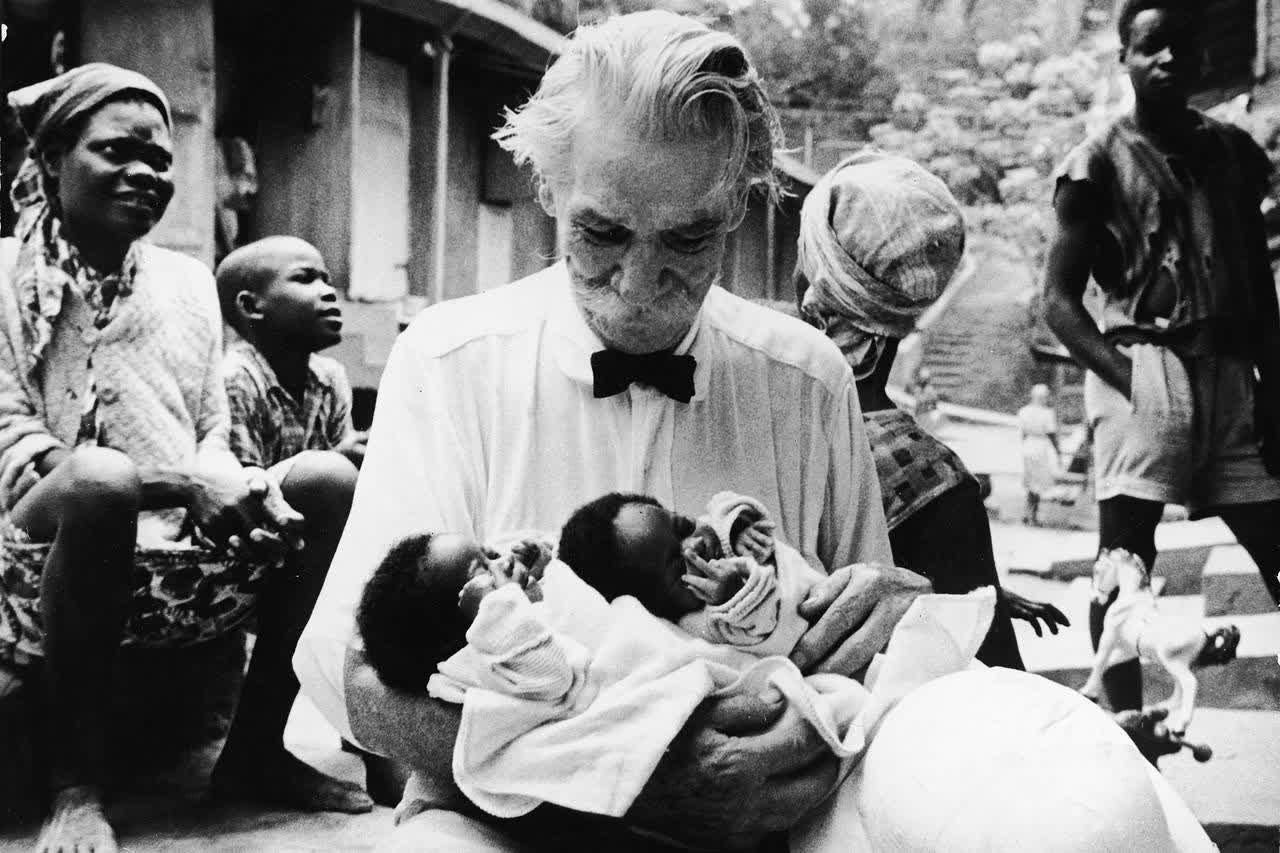 On January 14, 1942, President Franklin D. Roosevelt issues Presidential Proclamation No. 2537, requiring aliens from World War II-enemy countries—Italy, Germany and Japan—to register with the United States Department of Justice. Registered persons were then issued a Certificate of Identification for Aliens of Enemy Nationality. A follow-up to the Alien Registration Act of 1940, Proclamation No. 2537 facilitated the beginning of full-scale internment of Japanese Americans the following month. While most Americans expected the U.S. to enter the war, presumably in Europe or the Philippines, the nation was shocked to hear of Japan's attack on Pearl Harbor on December 7, 1941. In the wake of the bombing, the West Coast appeared particularly vulnerable to another Japanese military offensive. A large population of Japanese Americans inhabited the western states and American military analysts feared some would conduct acts of sabotage on west-coast defense and agricultural industries. Official relations between the governments of Japan and the United States had soured in the 1930s when Japan began its military conquest of Chinese territory. China, weakened by a civil war between nationalists and communists, represented an important strategic relationship for both the U.S. and Japan. Japan desperately needed China's raw materials in order to continue its program of modernization. The U.S. needed a democratic Chinese government to counter both Japanese military expansion in the Pacific and the spread of communism in Asia. Liberal Japanese resented American anti-Japanese policies, particularly in California, where exclusionary laws were passed to prevent Japanese Americans from competing with U.S. citizens in the agricultural industry. In spite of these tensions, a 1941 federal report requested by Roosevelt indicated that more than 90 percent of Japanese Americans were considered loyal citizens. Nevertheless, under increasing pressure from agricultural associations, military advisors and influential California politicians, Roosevelt agreed to begin the necessary steps for possible internment of the Japanese-American population. Ostensibly issued in the interest of national security, Proclamation No. 2537 permitted the arrest, detention and internment of enemy aliens who violated restricted areas, such as ports, water treatment plants or even areas prone to brush fires, for the duration of the war. A month later, a reluctant but resigned Roosevelt signed the War Department's blanket Executive Order 9066, which authorized the physical removal of all Japanese Americans into internment camps.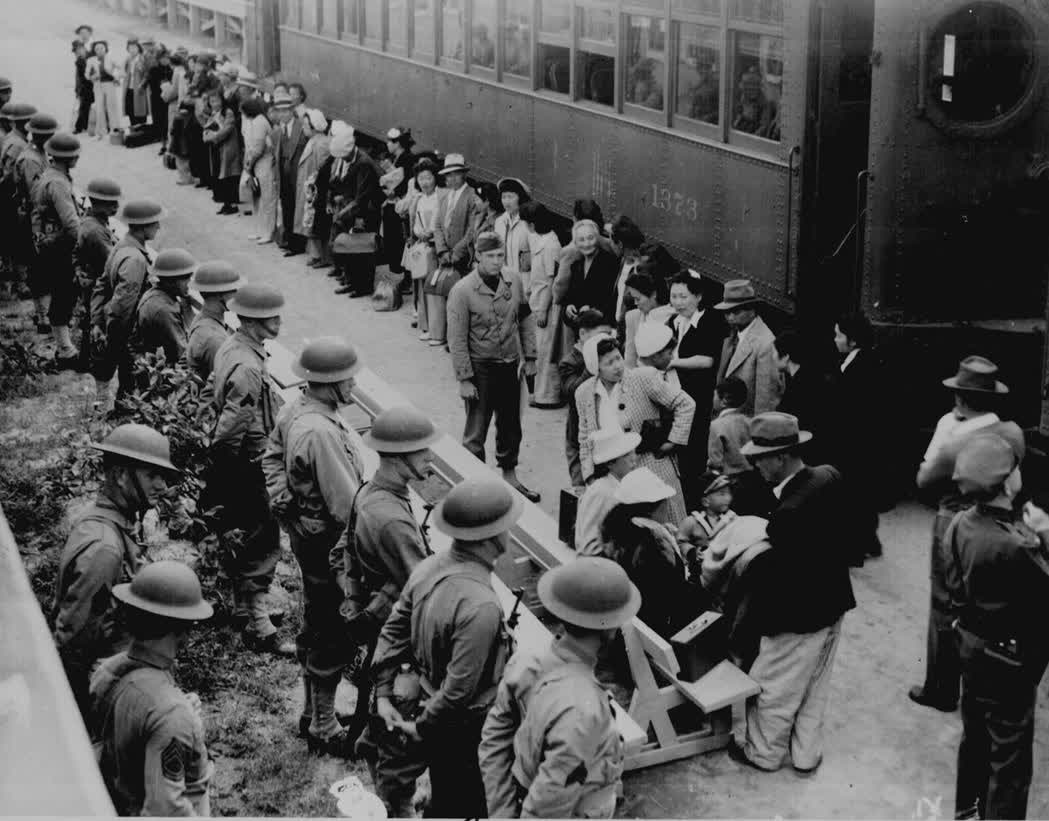 Now for some stock and investing news-
Echoing comments from some other public health officials, Moderna (NASDAQ:MRNA) CEO Stephane Bancel said COVID-19 is likely to become an endemic disease, meaning it'll always be present in the population, but circulating at lower rates. "SARS-CoV-2 is not going away," he told a panel discussion at the JPMorgan Healthcare Conference. "We are going to live with this virus, we think, forever."
South Dakota-based (but very much a West Coast tech company) Anchorage Digital Bank National Association has won conditional approval from the OCC for a national trust charter, making it the first ever federally chartered digital asset bank. Anchorage notes we currently have fintech companies able to handle digital assets on a state-by-state basis, and federally chartered banks lacking necessary technological skills. Anchorage will be the first to have both the technical ability and "regulatory clarity" for real participation in the crypto world. 
Stable Road Acquisition (NASDAQ:SRAC) climbed 22% after-hours on news that Ark Investment Management is planning to launch the ARK Space Exploration ETF. SRAC is planning to combine with Momentus, a space-cargo startup. Ark Innovation Fund (NYSEARCA:ARKK) now oversees about $41.5B in ETF products.
BTIG raises Q4 sales and EPS estimates on Yeti (NYSE:YETI) after holiday checks came back strong. Camilo Lyon: "We are raising our Q4 estimate to $0.71 from $0.60 based on our DTC growth estimate increasing to +50% from +20%. Our digital traffic analysis shows Q4 was the strongest quarter of 2020 as traffic to yeti.com increased 99%. For context, Q3 traffic was up 97% and actual DTC growth was 62%. We view this sequential acceleration in traffic as a clear indication of the rapid and sustained rise in brand awareness YETI enjoyed in 2020." (We have several Yeti cups and a cooler. Amazing products)
Christopher & Banks (OTCQX:CBKC) says it has filed for Chapter 11 bankruptcy in United States bankruptcy court for the district of New Jersey.  CBKC has filed a number of customary motions seeking Court authorization to continue to support its business operations. It expects to receive Court approval for all of these requests.
Where is Jon Corzine and will MF Global be buyers of Yeti today?
Where is Marissa Mayer and will she make the news again for another app?
Where is Elizabeth Holmes and how did the ex-Theranos employees like their Jelly-of-the-Month Club Christmas gift?
Have a great day everyone. Stay safe out there.
This is the day The Lord has made. Let us rejoice and be glad in it.
I can do all things through Christ who strengthens me.
Greater love hath no man than this, that a man lay down his life for his friends.
Seeking Alpha's Disclosure: Past performance is no guarantee of future results. No recommendation or advice is being given as to whether any investment is suitable for a particular investor. Any views or opinions expressed above may not reflect those of Seeking Alpha as a whole. Seeking Alpha is not a licensed securities dealer, broker or US investment adviser or investment bank. Our analysts are third party authors that include both professional investors and individual investors who may not be licensed or certified by any institute or regulatory body.