Wall Street Brunch- January 19
Please Note: Blog posts are not selected, edited or screened by Seeking Alpha editors.
Seeking Alpha Analyst Since 2010
Over thirty years experience with the stock market and investing. Enjoy actively managing several portfolios. Looking for diversification in portfolios. Research and homework on stocks are enjoyable: BS Ed./MS- Thirty years of coaching HS Varsity Football- Proud husband to my beautiful wife - Dad to five amazing children- Keeper of two stunning Bengal cats and a handsome Cavapoo. 
Summary
Please refrain from comments that are purely political. I appreciate your attention with this request.
Thank you to all who choose to read and comment here! You make this Blog a special place.
History brought to you by www.history.com.
Looking to add a weekend edition of the Blog. Would appreciate your feedback on this.
Have a terrific Tuesday. Make it a great day!
Let's start with a little history, shall we?
On this day in 1840, during an exploring expedition, Captain Charles Wilkes sights the coast of eastern Antarctica and claims it for the United States. Wilkes' group had set out in 1838, sailing around South America to the South Pacific and then to Antarctica, where they explored a 1,500-mile stretch of the eastern Antarctic coast that later became known as Wilkes Land. In 1842, the expedition returned to New York, having circumnavigated the globe. Antarctica was discovered by European and American explorers in the early part of the 19th century, and in February 1821 the first landing on the Antarctic continent was made by American John Davis at Hughes Bay on the Antarctic Peninsula. During the next century, many nations, including the United States, made territorial claims to portions of the almost-inhabitable continent. However, during the 1930s, conflicting claims led to international rivalry, and the United States, which led the world in the establishment of scientific bases, enacted an official policy of making no territorial claims while recognizing no other nation's claims. In 1959, the Antarctic Treaty made Antarctica an international zone, set guidelines for scientific cooperation, and prohibited military operations, nuclear explosions, and the disposal of radioactive waste on the continent.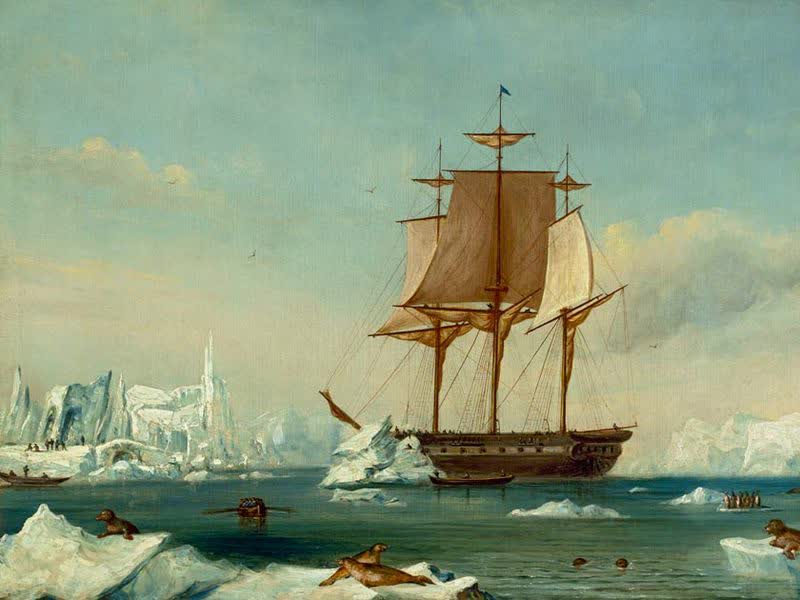 On January 19, 1993, production begins on Toy Story, the first full-length feature film created by the pioneering Pixar Animation Studios. Originally a branch of the filmmaker George Lucas's visual effects company, Industrial Light and Magic (ILM), Pixar first put itself on the map with special effects produced for films such as Young Sherlock Holmes (1985), which featured the first fully three-dimensional digital or computer-generated image (CGI). In 1986, Pixar became an independent company after it was purchased by Steve Jobs, the co-founder of Apple Computer. The fledgling company's inaugural product was the Pixar Image Computer, which the former Disney animator John Lasseter soon used to produce an animated short film, Luxo Jr. The film won Best Animated Short at the 1986 Academy Awards, raising Pixar's profile considerably. Lasseter won another Oscar in 1989 for Tin Toy, an animated short featuring a mechanical drummer named Tinny maneuvering around in a baby's playroom. (Tinny later became the basis for Buzz Lightyear, the spaceman toy who was one of Toy Story's main characters.) Toy Story was the first Pixar-Disney collaboration, and the first feature-length animated film that was completely computer generated. Its plot revolved around the rivalry between the cowboy Woody, previously the favorite toy of a little boy named Andy, and Buzz Lightyear, a shiny new astronaut toy that Andy receives for a birthday present. Multiple Oscar-winner Tom Hanks lent his famous voice to Woody, while Tim Allen of TV's Home Improvement was Buzz. Though Pixar's long development process included drawings, paintings, sculptures and photographs, the final work for the film was all done on computers. The sophisticated animation created a vivid three-dimensional world full of color and movement, where toys–including such childhood classics as toy soldiers, Mr. Potato Head and Etch-a-Sketch–come to life. Released in November 1995, Toy Story received universally positive reviews, and would eventually gross more than $192 million at the domestic box office and $358 million worldwide. Lasseter received a special Academy Award for leading the Pixar team, and the movie became the first animated feature ever to score an Oscar nomination for Best Original Screenplay. There have been three sequels, all of them critically-acclaimed: Toy Story 2 (1999), Toy Story 3 (2010) and Toy Story 4 (2019).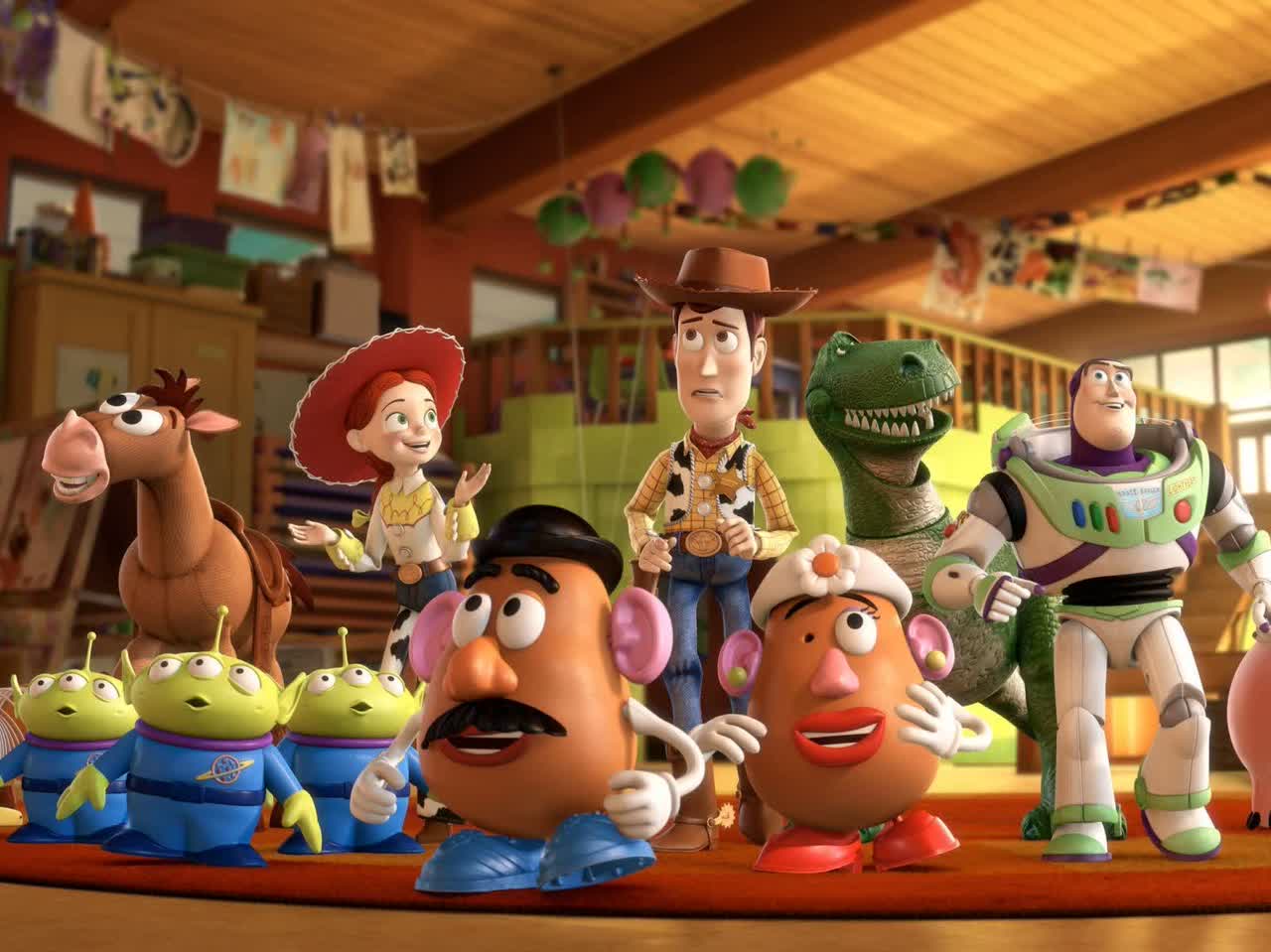 Now for some stock and investing news-
Copper anyone? Equities exposed to copper (HG1:COM) have enjoyed the metal's recent surge to nearly eight-year highs, but Morgan Stanley says there is more to come and a buying opportunity for investors may be around the corner. Despite average total shareholder returns of nearly 63% since the start of 2020, Stanley analysts say they continue to see a positive risk-reward for copper-exposed equities, citing various tailwinds including an accelerating economic cycle and expected reflation, which "strongly favors copper." "Against this backdrop, we would use potential market volatility around Chinese New Year over the next month as a buying opportunity with a bullish 2Q21 outlook in sight," the firm says, preferring Glencore (OTCPK:GLCNF, OTCPK:GLNCY), Lundin Mining (OTCPK:LUNMF) and First Quantum Minerals (OTCPK:FQVLF). Thoughts on copper or copper miners?
Churchill Capital IV (NYSE:CCIV) SPAC spiked up 14% on speculation of a potential deal with Lucid Motors after tweets about an 11am meeting at the electric car maker. The move comes after CNBC's David Faber said on Friday that while press speculation that Lucid Motors may go public through merger with CCIV is true, not clear where the talks stand. Twitter strikes again! The new way to find investment opportunities!
Might be time for Seeking Alpha to disclose any agreements that they have with ratings firms and companies just as they expect authors to disclose and vouch for their being impartial. How many times is Wedbush featured on Seeking Alpha? How many times is Telsa featured in articles, Trending News, and Latest News in a given week? I would like to see Seeking Alpha management clear the air on any agreements that they might have. My apologies if this comment departs from the usual Blog updates, but I have seen the same Trending News piece on Tesla for three days. Is there no other news out there that fits Trending News? Clicks and comments drive the business so just come out and say it.
At the opening of the World Health Organization's Executive Board meeting, Director-General Tedros Adhanom Ghebreyesus warned that current trends of vaccine distribution are pushing the world to the brink of a "catastrophic moral failure." Not only is the "promise of equitable access at serious risk," he added, but it is a "strategic and economic imperative" that would ultimately prolong the pandemic. He noted that 56 bilateral supply deals were signed over the past year, instead of distributing vaccines though the COVID-19 Vaccines Global Access Facility (COVAX). "More than 39M doses of vaccine have now been administered in at least 49 higher-income countries. Just 25 doses have been given in one lowest-income country. Not 25M; not 25K; just 25. It's not right that younger, healthier adults in rich countries are vaccinated before health workers and older people in poorer countries." Stop and let that sink in....25 doses... because of bilateral supply deals. I would say that we are not on the brink of a "catastrophic moral failure," I would say that it is a "catastrophic moral failure." 
DraftKings (NASDAQ:DKNG) is up 0.88% in premarket action to $54.03 as investors continue to gauge the upside from sports betting. Ark Invest analyst Nicholas Grous: "Augmenting fantasy sports and e-sports, legalized online sports betting is giving companies - and the leagues themselves - an opportunity to offer exciting interactive experiences and generate new sources of revenues.... we believe revenues in the three sports betting categories combined could grow 31% at a compound annual rate from $9.5 billion last year to $37 billion in 2025, as we believe the handle for online sports betting could scale 10x from roughly $18 billion to $180 billion."
Giant retailer Walmart (NYSE:WMT) inks an agreement with Western Union (NYSE:WU) to enable Western Union money transfer services at Walmart locations across the U.S.  The services will include domestic and international money transfers, bill payments and money orders and will be offered at more than 4,700 Walmart stores with a rollout planned to begin in the spring of 2021.
Where is Jon Corzine and will MF Global be buying shares of DraftKings today?
Where is Marissa Mayer and will Yahoo ever bring back reader comments to honor her legacy?
Where is Elizabeth Holmes and did she and her legal team receive their round one of COVID vaccine?
Have a great day everyone. Stay safe out there.
This is the day The Lord had made. Let us rejoice and be glad in it.
I can do all things through Christ who strengthens me.
Greater love hath no man than this, that a man lay down his life for his friends.
Seeking Alpha's Disclosure: Past performance is no guarantee of future results. No recommendation or advice is being given as to whether any investment is suitable for a particular investor. Any views or opinions expressed above may not reflect those of Seeking Alpha as a whole. Seeking Alpha is not a licensed securities dealer, broker or US investment adviser or investment bank. Our analysts are third party authors that include both professional investors and individual investors who may not be licensed or certified by any institute or regulatory body.