Wall Street Brunch- January 21
Please Note: Blog posts are not selected, edited or screened by Seeking Alpha editors.
Seeking Alpha Analyst Since 2010
Over thirty years experience with the stock market and investing. Enjoy actively managing several portfolios. Looking for diversification in portfolios. Research and homework on stocks are enjoyable: BS Ed./MS- Thirty years of coaching HS Varsity Football- Proud husband to my beautiful wife - Dad to five amazing children- Keeper of two stunning Bengal cats and a handsome Cavapoo. 
Summary
Please refrain from comments that are purely political. There are many other places to discuss politics. This Blog is not the place.
Thank you to all who choose to read and comment here. You make this Blog a special place!
History brought to you by www.history.com.
Have a tremendous Thursday. Make it a great day!
Let's start with a little history, shall we?
On this day in 1793, one day after being convicted of conspiracy with foreign powers and sentenced to death by the French National Convention, King Louis XVI is executed by guillotine in the Place de la Revolution in Paris. Louis ascended to the French throne in 1774 and from the start was unsuited to deal with the severe financial problems that he had inherited from his grandfather, King Louis XV. In 1789, in a last-ditch attempt to resolve his country's financial crisis, Louis assembled the States-General, a national assembly that represented the three "estates" of the French people—the nobles, the clergy and the commons. The States-General had not been assembled since 1614, and the third estate—the commons—used the opportunity to declare itself the National Assembly, igniting the French Revolution. On July 14, 1789, violence erupted when Parisians stormed the Bastille—a state prison where they believed ammunition was stored. Although outwardly accepting the revolution, Louis resisted the advice of constitutional monarchists who sought to reform the monarchy in order to save it; he also permitted the reactionary plotting of his unpopular queen, Marie Antoinette. In October 1789, a mob marched on Versailles and forced the royal couple to move to Tuileries; in June 1791, opposition to the royal pair had become so fierce that the two were forced to flee to Austria. During their trip, Marie and Louis were apprehended at Varennes, France, and carried back to Paris. There, Louis was forced to accept the constitution of 1791, which reduced him to a mere figurehead. In August 1792, the royal couple was arrested by the sans-cullottes and imprisoned, and in September the monarchy was abolished by the National Convention (which had replaced the National Assembly). In November, evidence of Louis XVI's counterrevolutionary intrigues with Austria and other foreign nations was discovered, and he was put on trial for treason by the National Convention. The next January, Louis was convicted and condemned to death by a narrow majority. On January 21, he walked steadfastly to the guillotine and was executed. Nine months later, Marie Antoinette was convicted of treason by a tribunal, and on October 16 she followed her husband to the guillotine.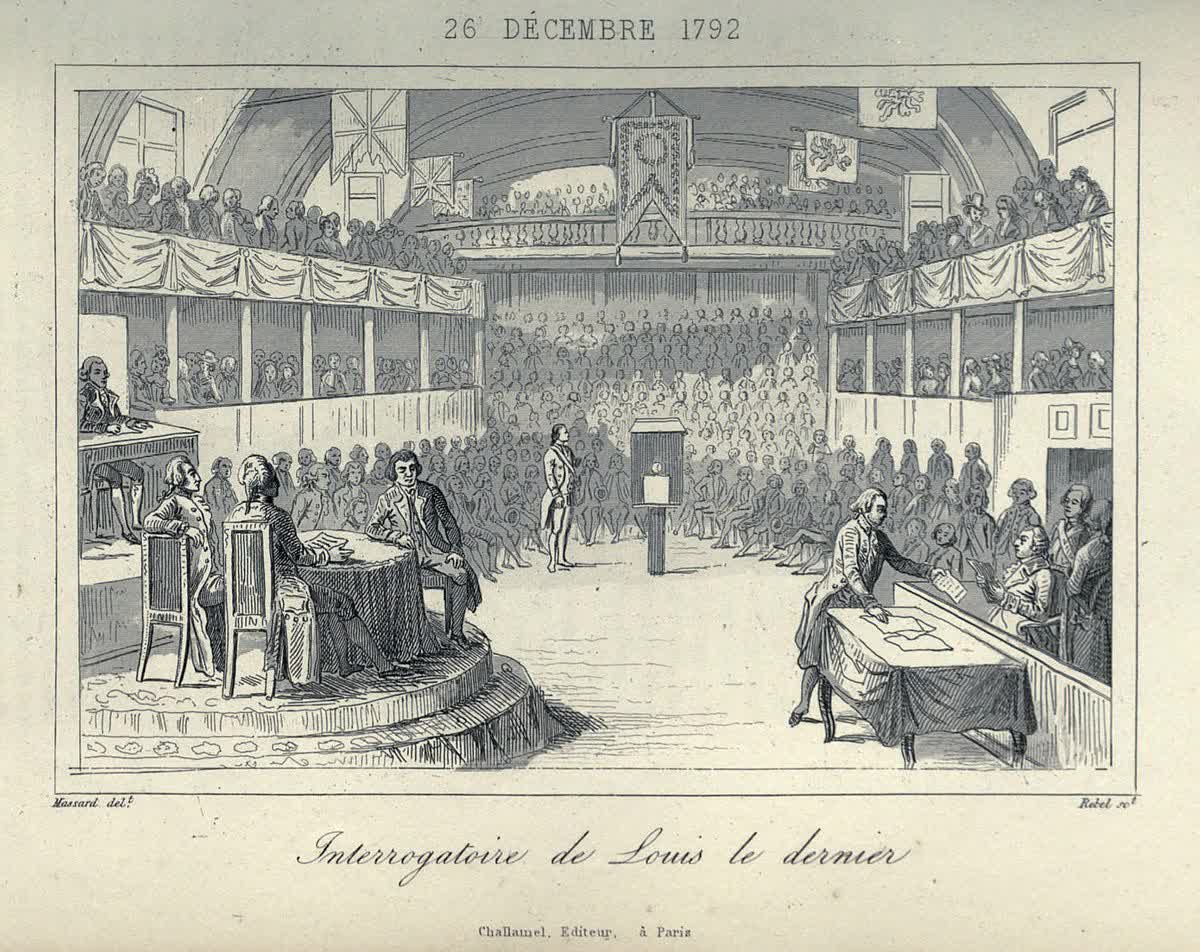 After more than seven decades as the world's largest automaker, General Motors (GM) officially loses the title on January 21, 2009, when it announces worldwide sales of 8.36 million cars and trucks in 2008, compared with Toyota's 8.97 million vehicle sales that same year. However, the news wasn't all rosy for the Japanese auto giant, which later in 2009 posted its first-ever loss as a public company. The roots of GM competitor Toyota Motor Corporation date to the late 1920s when Kiichiro Toyoda, who worked for his father's Japan-based textile machinery business, Toyoda Loom Works, began plans to develop an automobile. In 1933, an auto division was formed within Toyoda Loom Works and two years later a prototype vehicle, the A1, debuted. In 1937, Toyota Motor Corporation was formed as a spinoff of Toyoda Loom Works. In 1947, Toyota produced its 100,000th domestically made vehicle and in the 1950s began exporting cars to America. During the oil crisis of the 1970s, Toyota's small, fuel-efficient vehicles experienced a boost in popularity in America and by the end of the 1990s, Toyota had produced over 100 million vehicles in Japan.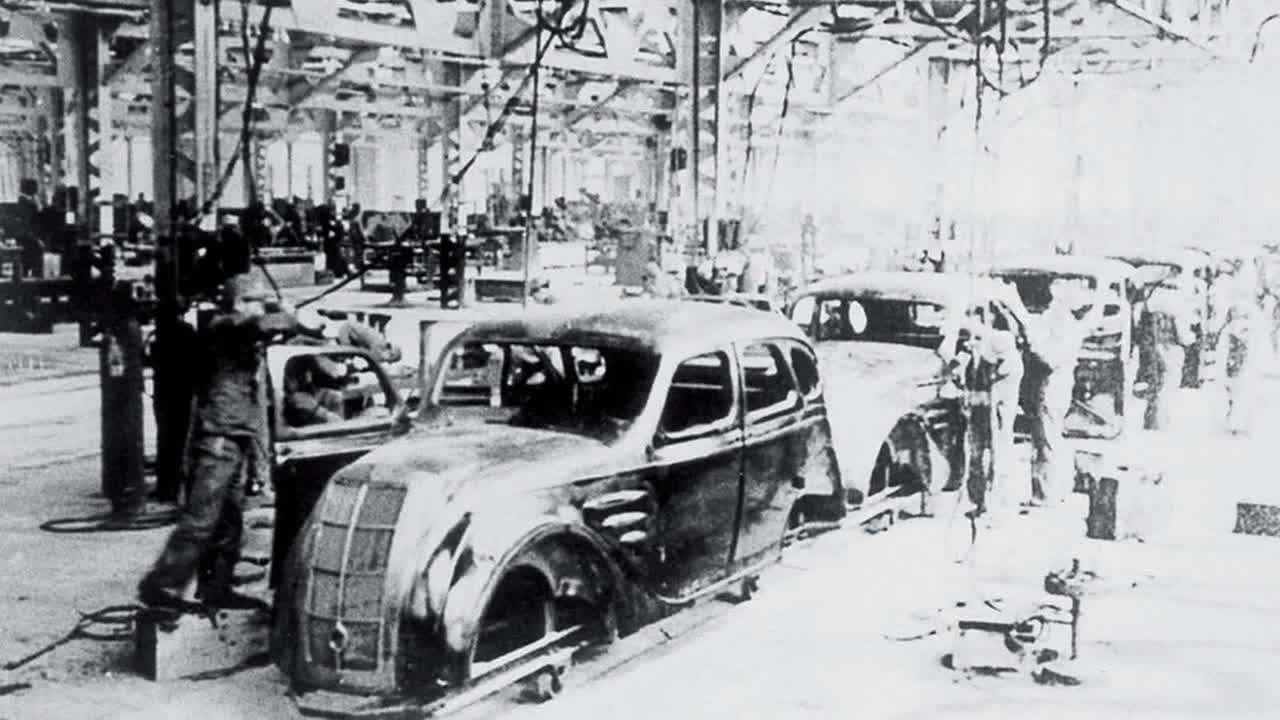 Now for some stock and investing news-
Ecopetrol (NYSE:EC) says theft of crude oil from its pipelines jumped 46% last year, driven by a surge in robberies along the Cano Limon-Coveneas pipeline, which runs across northern Colombia. On average, 2,638 bbl/day of oil were stolen last year, up from 1,806 bbl/day in 2019, although the theft represents less than 1% of Ecopetrol's production, which totaled 725K bbl/day in 2019. An average of 1,902 bbl/day of oil was stolen from Cano Limon-Covenas in 2020, the highest level in at least five years. A record year for the thieves! Amazing.
Israel-based battery technology company StoreDot says it developed the world's first car battery that can be fully charged in just five minutes, although the invention will take time to become a commercial option. In 2017, StoreDot raised $60M from a group of investors that included Daimler (OTCPK:DDAIF) and Samsung (OTC:SSNLF). Other investors include BP Ventures (NYSE:BP), AltaIR Capital, Rhodium, TDK and Millhouse Capital. Very positive news for Daimler. Not so positive for Seeking Alpha favorite Tesla who has claimed battery superiority.
YPF ADRs plunged 6.6% in yesterday's trade to its lowest since early November after local Argentine media reported the Chairman Guillermo Nielsen would step down in the coming days. YPF shares have slumped 22% since the company announced on Jan. 7 it would seek to restructure $6.2B in bonds; nearly two weeks later, the securities trade as low as $0.56 on the dollar. Creditors including BlackRock and Oaktree Capital reportedly are gearing up for bare-knuckled negotiations just four months after ironing out the restructuring deal with the government.
China Mobile (NYSE:CHL), China Telecom (NYSE:CHA) and China Unicom (NYSE:CHU) filed requests in Hong Kong asking the New York Stock Exchange to reverse its decision to delist them.  Companies asked if they could a have a trading halt on their American depositary receipts lifted in the meantime.
Galapagos (NASDAQ:GLPG) announces that the National Institute for Health and Care Excellence (NICE) has issued a final appraisal determination (FAD) recommending the use of the daily oral pill, Jyseleca (filgotinib) in England for the treatment of eligible adult patients with moderate to severe active rheumatoid arthritis (RA).  NICE guidance covers England. Wales and Northern Ireland are expected to follow the guidance with timelines for implementation currently under consideration.
The U.S. move to cancel the Keystone XL project is "the clearest sign yet that constructing a major new pipeline in the U.S. "has become an impossible task." "I can't imagine going to my board and saying, 'we want to build a new greenfield pipeline'," Williams (NYSE:WMB) CEO Alan Armstrong tells Bloomberg, adding that he does not expect to see any funding of big cross-country greenfield pipelines "because of the amount of money that's been wasted."  The CEO speaks from experience, as Williams abandoned its Constitution natural gas pipeline in 2020 following years of battles with New York over a water permit, and its Northeast Supply Enhancement plan also was effectively killed off last year.
Where is Jon Corzine and is MF Global looking to invest in StoreDot?
Where is Marissa Mayer and is she working on a second app?
Where is Elizabeth Holmes and when will her legal team file another challenge prior to the start of her massive fraud trial?
This is the day The Lord has made. Let us rejoice and be glad in it.
I can do all things through Christ who strengthens me.
Greater love hath no man than this, that a man lay down his life for his friends.
Seeking Alpha's Disclosure: Past performance is no guarantee of future results. No recommendation or advice is being given as to whether any investment is suitable for a particular investor. Any views or opinions expressed above may not reflect those of Seeking Alpha as a whole. Seeking Alpha is not a licensed securities dealer, broker or US investment adviser or investment bank. Our analysts are third party authors that include both professional investors and individual investors who may not be licensed or certified by any institute or regulatory body.