Wall Street Brunch- January 22
Please Note: Blog posts are not selected, edited or screened by Seeking Alpha editors.
Summary
Please refrain from comments that are purely political. There are many other places to discuss politics. This Blog is not the place.
Thank you to all who choose to read and comment here. You make this Blog a special place!
History brought to you by www.history.com.
Have a fabulous Friday. Make it a great day!
Weekend Edition of Brunch will debut tomorrow. I will put the link on this Brunch Blog and hope to see you over the weekend.
Let's start with a little history, shall we?
On this day in 1788, Romantic poet George Gordon, Lord Byron, is born this day in Aberdeen, Scotland. Despite his later fortune and title, Byron grew up in poverty and was burdened by a clubfoot. At age 10, he inherited his great uncle's title and became Lord Byron. He attended Harrow, then Trinity College, Cambridge, where he ran up enormous debts and pursued passionate relationships with women and men. His first published volume of poetry, Hours of Idleness (1807), was savaged by critics, especially in Scotland, and his second published work, English Bards and Scotch Reviewers (1809), attacked the English literary establishment. After taking his master's degree in 1809, he traveled in Portugal, Spain, and the Near East for two years. His experiences inspired his poetic work Childe Harold's Pilgrimage (1812), which brought him almost instant acclaim in England. As he said at the time, he "awoke one morning and found myself famous." His poetry, manners, fashion, and tastes were widely imitated. In 1815, he married Anne Isabella Milbanke, and the couple had a daughter, August Ada, the following year. Ada proved to be a mathematical prodigy and is considered by some to be the first computer programmer, thanks to her work on Charles Babbage's computing machine. The marriage quickly foundered, and the couple legally separated. By this time, scandal had broken out over Byron's suspected incest with his half-sister, Augusta Leigh, and he was ostracized from society and forced to flee England in 1816. He settled in Geneva, near Percy Bysshe Shelley and his wife, Mary Wollstonecraft Shelley. There, he became intimately involved with Mary's half-sister, Claire Clairmont, who bore his daughter Allegra in January 1817. Byron moved to Venice that year, and entered a period of wild debauchery. In 1819, he entered an affair with the Countess Teresa Guiccioli, the young wife of an elderly count, and the two remained attached for many years. Byron, always an avid supporter of liberal causes and national independence, supported the Greek war for independence. He joined the cause in Greece, training troops in the town of Missolonghi, where he died just after his 36th birthday.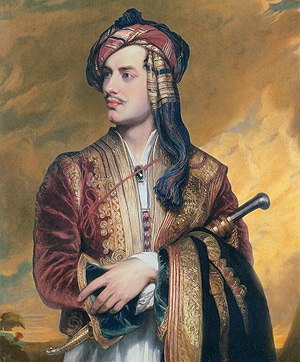 On this day in 1981, after the shocking assassination of John Lennon, thousands of mourners gathered spontaneously outside his and Yoko Ono's Central Park West apartment building, the Dakota. Tens of thousands more gathered six days later in New York, Liverpool and other world cities to honor Yoko's request for a silent, 10-minute vigil in John's memory. Radio airwaves were saturated with Beatles' songs during the weeks that followed, as well as with John's most recent recordings, one of which—"(Just Like) Starting Over"—became a posthumous #1 hit in late December. By late January, the inauguration of Ronald Reagan and the release of the American hostages in Iran had pushed accounts of Lennon's death and the massive public response to it from newspaper headlines. Then, on January 22, 1981, Rolling Stone magazine's John Lennon tribute issue hit newsstands, featuring a cover photograph of a naked John Lennon curled up in a fetal embrace of a fully clothed Yoko Ono. The iconic Annie Leibovitz portrait would become the definitive image of perhaps the most photographed married couple in music history. 
The now-famous photograph of John and Yoko is all the more poignant for having been taken on the morning of December 8, 1980, just twelve hours before Lennon's death. Sent by Rolling Stone to capture an image of Lennon alone for a planned upcoming cover, Leibovitz had to negotiate the issue with John. Leibovitz recalled years later that Rolling Stone editor Jann Wenner "never told me what to do, but this time he did. He told me, 'Please get me some pictures without [Yoko].' Then I walk in, and the first thing [Lennon] says to me is 'I want to be with her.'" An angry Leibovitz reluctantly agreed to John's request, and the image she captured proved to be one of her most famous—one that Lennon told her on the spot had "captured [his] relationship with Yoko perfectly."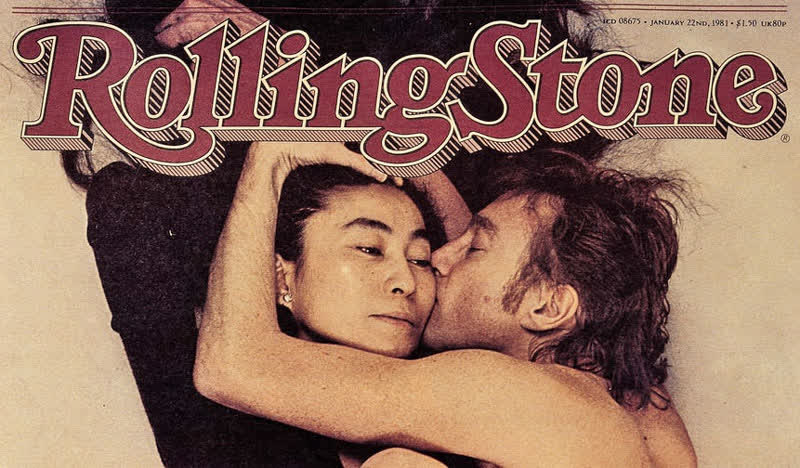 Now for some stock and investing news-
Japan's government has privately concluded that the Games will have to be canceled due to COVID-19. A cancellation would have far-reaching effects, but especially on media broadcasters of the lengthy event, particularly NBCUniversal (NASDAQ:CMCSA) and Discovery (NASDAQ:DISCA).
Devon Energy (NYSE:DVN) closed -7.9% and EOG Resources (NYSE:EOG) ended -8.6% after the Biden administration suspends oil and gas leasing and permitting on federal lands and waters - which account for ~10% of U.S. crude oil supply - according to a Department of Interior memo. Devon Energy (DVN), the biggest oil producer on onshore federal land in the Lower 48 states, expects its federal lands permits will last at least four years. Other top producers on U.S. federal lands include Exxon Mobil (NYSE:XOM), Occidental Petroleum (NYSE:OXY), ConocoPhillips (NYSE:COP) and Mewbourne Oil.
Vale (NYSE:VALE) is given another 10 days by Minas Gerais state to submit a new proposal after failing to reach a legal settlement regarding the deadly 2019 Brumahindo dam disaster, with the state warning it would not accept "crumbs." The Minas Gerais government and Vale had been in meetings to discuss an agreement, but officials say the miner had offered a proposed settlement that was insufficient to remedy the harm caused. Vale initially presented a proposed compensation of 21B reais, while Minas Gerais state is seeking 28B reais ($5.3B) in material damages and 26B reais in moral damages.
Michigan online sports betting and iGaming go live today with ten authorized operators launching right from start. Oppenheimer analyst Jed Kelly says DraftKings (NASDAQ:DKNG), Flutter Entertainment's (OTCPK:PDYPY) Fanduel, Penn National Gaming's (NASDAQ:PENN) Barstool and BetMGM (NYSE:MGM) will grab the majority of the sports betting/iGaming share in the state in the early going. Kelly notes PointsBet is being the most aggressive to attract new customers with two Risk-Free bets up to $1,500 or four up to $1,000. Even as Michigan steals the sports betting/iGaming headlines for the week, more eyes are turning to the huge opportunities in New York and Texas.
Alphabet (GOOG, GOOGL) is pulling the pin on Project Loon, a decade old venture that planned to beam internet to Earth via giant balloons. While it struggled to get off the ground, the experimental business saw some successes over the years, like helping restore cell service in Puerto Rico following Hurricane Maria and getting tens of thousands of Peruvians back online after serious flooding in 2017. Loon even launched a pilot service in Kenya last summer, sending 4G LTE signals down to an area of 30,000 square miles. The project "was just too expensive for everyday people" and Loon couldn't "get costs low enough to build a long-term, sustainable business." 
Where is Jon Corzine and will MF Global look to get into the giant balloon internet business?
Where is Marissa Mayer and is Yahoo looking to bring her back to right the ship?
Where is Elizabeth Holmes and how many days until her massive fraud trial begins?
Have a great day everyone. Stay safe out there.
This is the day The Lord has made. Let us rejoice and be glad in it.
I can do all things through Christ who strengthens me.
Greater love hath no man than this, that a man lay down his life for his friends.
Seeking Alpha's Disclosure: Past performance is no guarantee of future results. No recommendation or advice is being given as to whether any investment is suitable for a particular investor. Any views or opinions expressed above may not reflect those of Seeking Alpha as a whole. Seeking Alpha is not a licensed securities dealer, broker or US investment adviser or investment bank. Our analysts are third party authors that include both professional investors and individual investors who may not be licensed or certified by any institute or regulatory body.