Wall Street Brunch- January 27
Please Note: Blog posts are not selected, edited or screened by Seeking Alpha editors.
Summary
Please refrain from comments that are purely political. This Blog is not the place for such comments. Thank you!
Thank you to all who choose to read and comment here! If there is anything that I can add, delete, or change on our Blog please let me know.
History is brought to you by www.history.com.
Have a wonderful Wednesday everyone. Make it a great day!
Let's start with a little history, shall we?
On January 27, 1945, Soviet troops enter Auschwitz, Poland, freeing the survivors of the network of concentration camps—and finally revealing to the world the depth of the horrors perpetrated there. Auschwitz was really a group of camps, designated I, II, and III. There were also 40 smaller "satellite" camps. It was at Auschwitz II, at Birkenau, established in October 1941, that the SS created a complex, monstrously orchestrated killing ground: 300 prison barracks; four "bathhouses" in which prisoners were gassed; corpse cellars; and cremating ovens. Thousands of prisoners were also used for medical experiments overseen and performed by the camp doctor, Josef Mengele, the "Angel of Death." The Red Army had been advancing deeper into Poland since mid-January. Having liberated Warsaw and Krakow, Soviet troops headed for Auschwitz. In anticipation of the Soviet arrival, SS officers began a murder spree in the camps, shooting sick prisoners and blowing up crematoria in a desperate attempt to destroy the evidence of their crimes. When the Red Army finally broke through, Soviet soldiers encountered 648 corpses and more than 7,000 starving camp survivors. There were also six storehouses filled with hundreds of thousands of women's dresses, men's suits and shoes that the Germans did not have time to burn. (A difficult topic to remember but one that I thought needed to be shared on this date)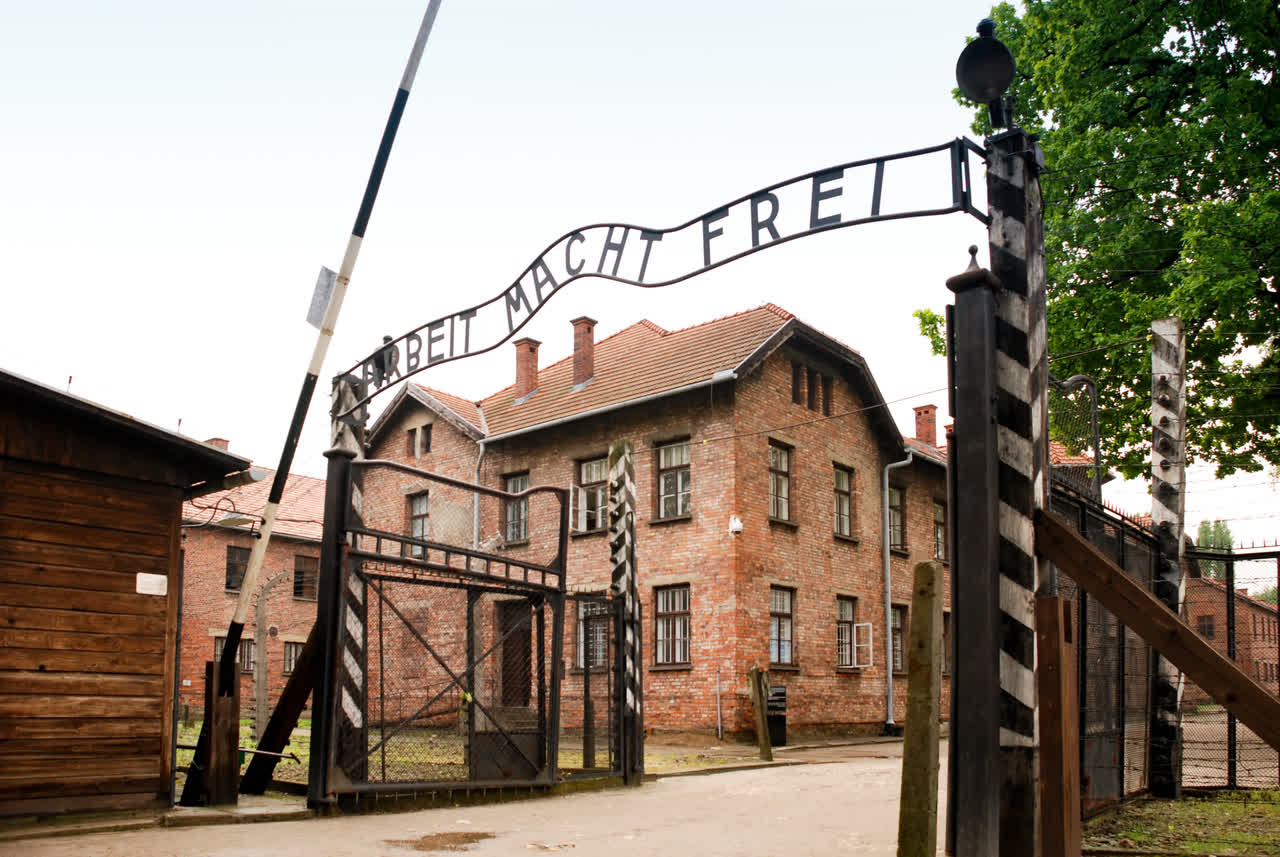 On January 27, 1888, the National Geographic Society is founded in Washington, D.C., for "the increase and diffusion of geographical knowledge." The 33 men who originally met and formed the National Geographic Society were a diverse group of geographers, explorers, teachers, lawyers, cartographers, military officers and financiers. All shared an interest in scientific and geographical knowledge, as well as an opinion that in a time of discovery, invention, change and mass communication, Americans were becoming more curious about the world around them. With this in mind, the men drafted a constitution and elected as the Society's president a lawyer and philanthropist named Gardiner Greene Hubbard. Neither a scientist nor a geographer, Hubbard represented the Society's desire to reach out to the layman. Nine months after its inception, the Society published its first issue of National Geographic magazine. Readership did not grow, however, until Gilbert H. Grosvenor took over as editor in 1899. In only a few years, Grosvenor boosted circulation from 1,000 to 2 million by discarding the magazine's format of short, overly technical articles for articles of general interest accompanied by photographs. National Geographic quickly became known for its stunning and pioneering photography, being the first to print natural-color photos of sky, sea and the North and South Poles. The Society used its revenues from the magazine to sponsor expeditions and research projects that furthered humanity's understanding of natural phenomena. In this role, the National Geographic Society has been instrumental in making possible some of the great achievements in exploration and science. To date, it has given out more than 1,400 grants, funding that helped Robert Peary journey to the North Pole, Richard Byrd fly over the South Pole, Jacques Cousteau delve into the sea and Jane Goodall observe wild chimpanzees, among many other projects. Today, the National Geographic Society is one of the world's largest non-profit scientific and educational institutions. The Society sees itself as a guardian of the planet's natural resources, and in this capacity, focuses on ways to broaden its reach and educate its readers about the unique relationship that humans have with the earth. (Photo is of the founding of the National Geographic Society)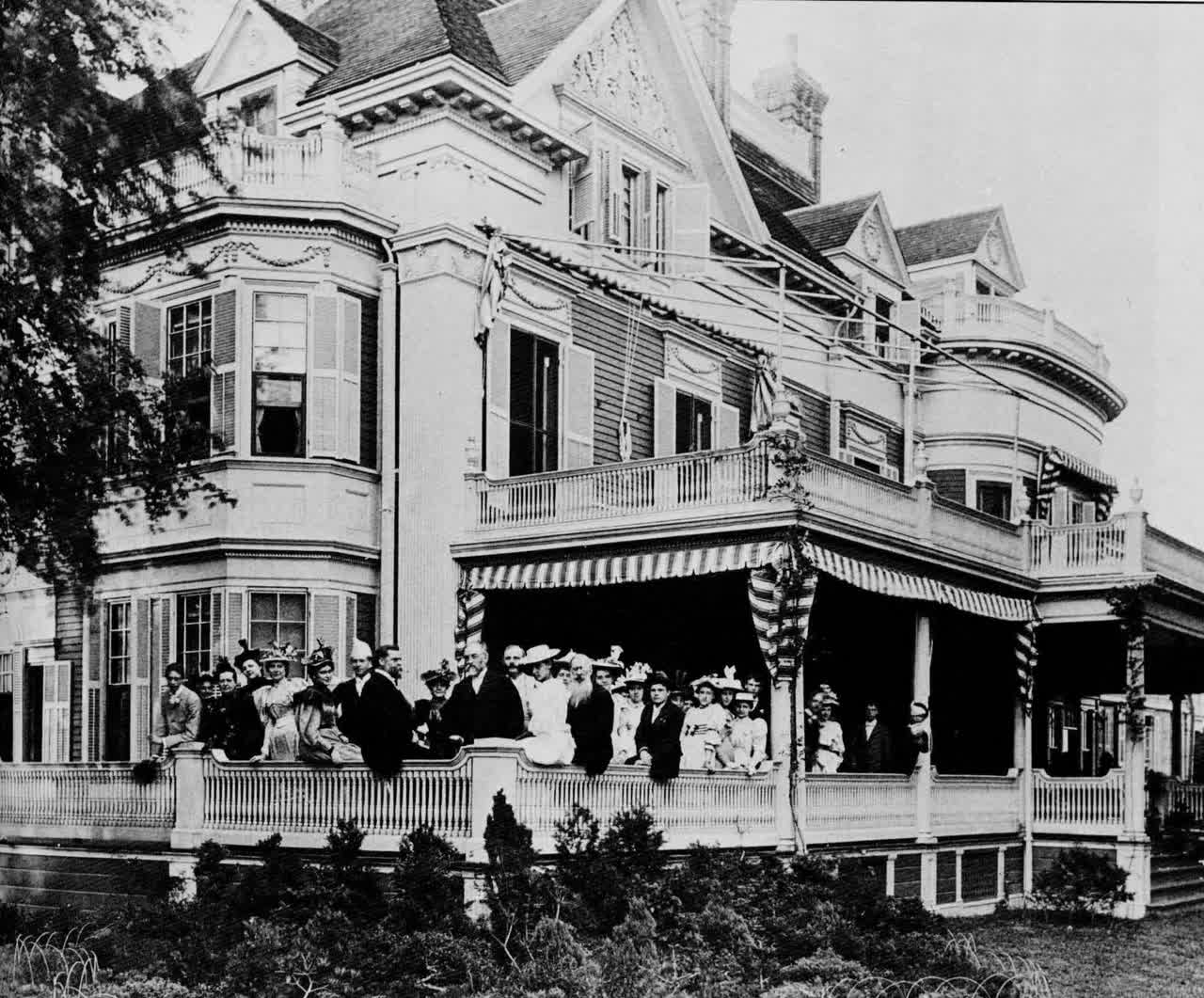 Now for some stock and investing news-
After surging over 90% yesterday back to the $150 level, GameStop (NYSE:GME) got another boost from a well-known short-seller battler - Elon Musk. It only took a one-word tweet from the master troller, "Gamestonk," to propel GME shares another 46% to $217 in after-hours trading (the stock is up 1000% since Jan. 12) The Tesla (NASDAQ:TSLA) CEO has fought with the shorts for years over the future of the EV maker, but many were forced to admit defeat last year. How nice of the CEO of Tesla to have time to weigh in on GameStop. Any other CEOs take to Twitter to move the market?
The adventure for GameStop has inexplicably also drawn interest in a company called BB Liquidating Inc. (OTCPK:BLIAQ) almost out of nowhere. BB Liquidating Inc. rose 774% yesterday on a strong volume move compared to normal activity. BB Liquidating is the company that is the last remnants of the Blockbuster video chain, which had over 9K stores at its peak and is a test case in how fast a retail chain can go obsolete.
Bitcoin (BTC-USD) -2.2% could rise into the $70K range if trends in corporate use continue, ARK Investment Management CEO Cathie Wood said on a web presentation yesterday. If companies in the S&P 500 were to put 1% of their cash into bitcoin, that would increase the price of bitcoin by $40K, Wood said. Interesting. If 500 companies put 1% of their cash into Bitcoin, the price of Bitcoin would increase and Cathie Wood would make money on her Bitcoin gamble. Management at its finest!
Goldman Sachs's (NYSE:GS) compensation committee sets Chairman and CEO David Solomon's annual compensation for 2020 at $17.5M, down from $27.5M in 2019. His annual base salary stays unchanged at $2M while his annual variable compensation was set at $15.5M, 70% of which is granted in performance-based restricted stock units and the rest paid in cash. While the board said the top three officers weren't aware of or involved in illicit activity regarding the 1MDB transaction, they called the matter an "institutional failure, inconsistent with the high expectations it has for the firm." Leading the company during "institutional failure" still gets you almost $20M for the year. Not a bad gig.
Amazon is attempting to force workers planning to unionize at an Alabama warehouse to vote in person rather than by mail as it fights off a landmark attempt by its staff to organize. The company is appealing against a ruling by a National Labor Relations Board (NLRB) officer to permit 5,800 employees at Amazon's warehouse in Bessemer, Alabama, to begin casting ballots by mail to be represented by the Retail, Wholesale and Department Store Union. 
BlackRock, the world's biggest investment fund manager, has threatened to sell shares in the worst corporate polluters in a bid to support the goal of net zero carbon dioxide emissions by 2050.  Larry Fink, BlackRock's chief executive, said the investor would ask companies whose shares it holds to disclose their plans to achieve net zero emissions. The new approach is set out in Fink's annual letter to CEOs around the world. BlackRock could then divest from polluting companies in its actively managed funds – which represent about a tenth of its assets – if they did not improve. 
Where is Jon Corzine and when will he take to Twitter to move the market?
Where is Marissa Mayer and is she still using Yahoo! Mail?
Where is Elizabeth Holmes and how are her voice lessons going for her?
Have a great day everyone. Stay safe out there.
This is the day The Lord has made. Let us rejoice and be glad in it.
I can do all things through Christ who strengthens me.
Greater love hath no man than this, that a man lay down his life for his friends.
Seeking Alpha's Disclosure: Past performance is no guarantee of future results. No recommendation or advice is being given as to whether any investment is suitable for a particular investor. Any views or opinions expressed above may not reflect those of Seeking Alpha as a whole. Seeking Alpha is not a licensed securities dealer, broker or US investment adviser or investment bank. Our analysts are third party authors that include both professional investors and individual investors who may not be licensed or certified by any institute or regulatory body.