Wall Street Brunch- February 2
Please Note: Blog posts are not selected, edited or screened by Seeking Alpha editors.
Summary
Please refrain from comments that are purely political. Thank you for your attention with this request.
Thank you to all who read, comment, and discuss here! You make this Blog a special place.
History is brought to you by www.history.com.
Have a terrific Tuesday! Make it a great day.
It's Groundhog Day.again. (Love that movie!).
Let's start with a little history, shall we?
On February 2, 1887, Groundhog Day, featuring a rodent meteorologist, is celebrated for the first time at Gobbler's Knob in Punxsutawney, Pennsylvania. According to tradition, if a groundhog comes out of its hole on this day and sees its shadow, it gets scared and runs back into its burrow, predicting six more weeks of winter weather; no shadow means an early spring. In 1887, a newspaper editor belonging to a group of groundhog hunters from Punxsutawney called the Punxsutawney Groundhog Club declared that Phil, the Punxsutawney groundhog, was America's only true weather-forecasting groundhog. The line of groundhogs that have since been known as Phil might be America's most famous groundhogs, but other towns across North America now have their own weather-predicting rodents, from Birmingham Bill to Staten Island Chuck to Shubenacadie Sam in Canada. In 1993, the movie Groundhog Day starring Bill Murray popularized the usage of "groundhog day" to mean something that is repeated over and over. Today, tens of thousands of people converge on Gobbler's Knob in Punxsutawney each February 2 to witness Phil's prediction. The Punxsutawney Groundhog Club hosts a three-day celebration featuring entertainment and activities.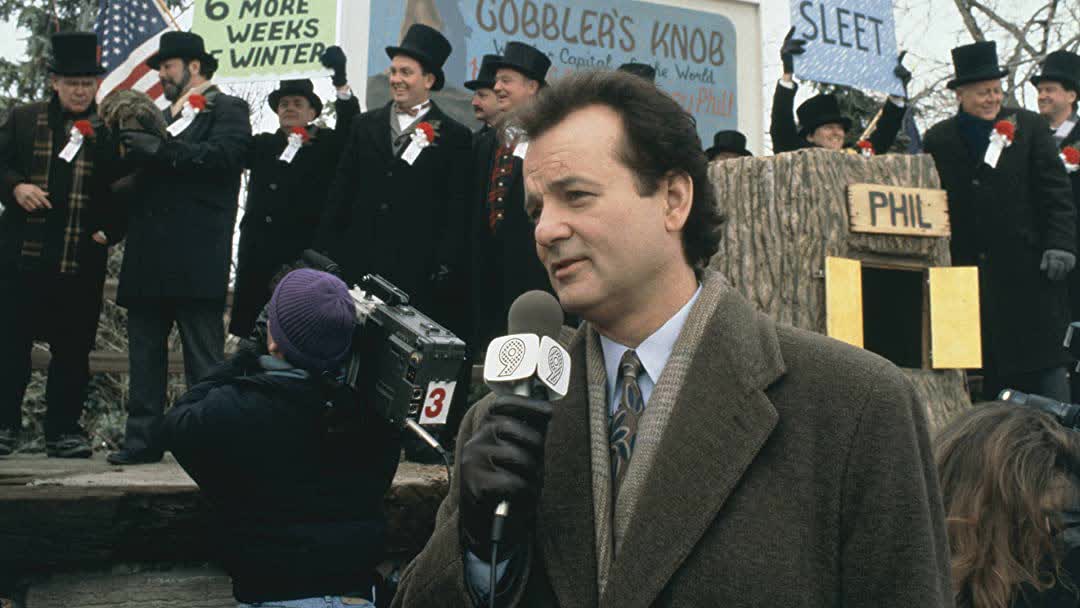 On this day in 1971, One week after toppling the regime of Ugandan leader Milton Obote, Major General Idi Amin declares himself president of Uganda and chief of the armed forces. Amin, head of the Ugandan army and air force since 1966, seized power while Obote was out of the country. Ruling directly, Amin soon revealed himself as an extreme nationalist and tyrant. In 1972, he launched a genocidal program to purge Uganda of its Lango and Acholi ethnic groups. Later that year, he ordered all Asians to leave the country, and some 60,000 Indians and Pakistanis fled, thrusting Uganda into economic collapse. A Muslim, he reversed Uganda's friendly relations with Israel and sought closer ties with Libya and the Palestinians. In 1976, he made himself president for life and stepped up his suppression of various ethnic groups and political opponents in the military and elsewhere. In 1978, Amin invaded Tanzania in an attempt to annex the Kagera region and divert attention from Uganda's internal problems. In 1979, Tanzania launched a successful counteroffensive with the assistance of the Uganda National Liberation Front, a coalition of various armed Ugandan exiles. Amin and his government fled the country, and Obote returned from exile to reassume the Ugandan presidency. Amin received asylum from Saudi Arabia. He is believed to have been responsible for the murder of as many as 300,000 Ugandans, though he never stood trial for his crimes. Amin died on August 16, 2003, in Saudi Arabia.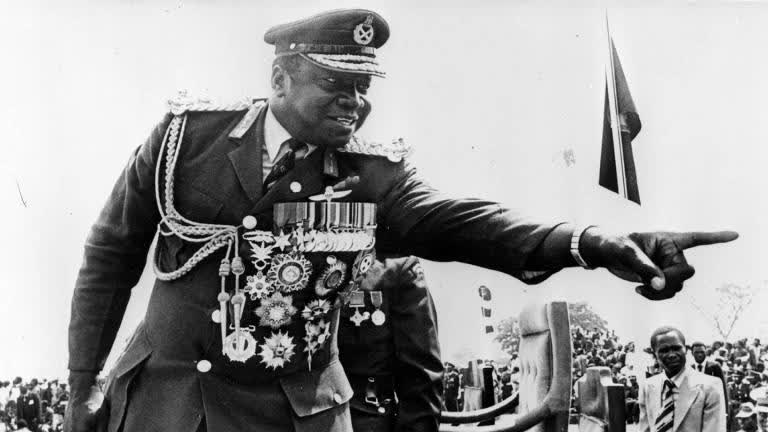 Now for some stock and investing news-
Natural gas futures (NG1:COM) settled +11.1% to $2.85/MMBtu, its best close since Dec. 1, after weekend forecasts predicted below-seasonal temperatures for a large majority of the U.S. over the coming two weeks. "The largest unknown right now seems to be just how far east the cold will extend and if major populations in Chicago and the East Coast will feel the frost," according to Tudor Pickering Holt analysts, estimating ~5B cf more will be burned heating U.S. homes and businesses this week than last week. Huh- cold temperatures in parts of the US in February. Who would have guessed?
Silver futures (XAGUSD:CUR) open lower after the CME Group (NASDAQ:CME) says it is raising margins on Comex silver futures by 18% after surging today to an eight-year high, in a move that could edge out smaller players who lack the cash to make necessary deposits. The narrative driving the rise of silver futures and equities is powerful, says Sprott U.S. Holdings CEO Rick Rule. Could edge out smaller players who lack the cash to make necessary deposits. The big boys win again!
Tough finding news that doesn't involve Robinhood, Tesla, Ark Investing, or SpaceX, but my team is doing the best we can.
Inovio Pharmaceuticals (NASDAQ:INO) shares shot up by more than 36% in afternoon trading following a disclosure that BlackRock (NYSE:BLK) increased its ownership in the company by nearly 87%. An SEC Form SC 13G/A shows that BlackRock now owns 14,242,941 shares of the company, or an 8.4% ownership interest.
Investor Dan Wilks has reported a 5.13% active stake in NexTier Oilfield Solutions (NYSE:NEX), saying the shares are undervalued and that he may push for a sale or other alternatives. Wilks says he might propose a capital allocation strategy, ownership structure and strategic transactions, including a sale as a whole or in parts as well as acquisitions or investments by NexTier, among others.
Ford Motor (NYSE:F) +3.2% premarket, plans to invest $1B to expand its manufacturing presence in South Africa and adding 1,200 jobs over the coming years. The $1B investment is the largest the U.S. automaker has made in South Africa in its 97-year history in the country. The manufacturing investments will go toward production of the Ford Ranger pickup truck: roughly $686M will be used to upgrade the company's Silverton assembly plant and the rest is set for upgrading manufacturing capabilities at Ford suppliers in the region.
Tech continues to lead the charge on Wall Street to start the week, with the Nasdaq closing up 2.6% on Monday and futures pointing to another 1% gain at the open. The move higher follows the WSB/Reddit trader disruption, which saw the market log its worst week since October. New catalysts appear to be on the horizon as the last of the FAANGs report earnings after today's closing bell.
Where is Jon Corzine and is MF Global buying shares of $F today?
Where is Marissa Mayer and is she sending a cheese tray to Yahoo employees for Groundhog Day?
Where is Elizabeth Holmes and has her legal team read "Bad Blood?"
Have a great day everyone. Stay safe out there.
This is the day The Lord has made. Let us rejoice and be glad in it.
I can do all things through Christ who strengthens me.
Greater love hath no man than this, that a man lay down his life for his friends.
Seeking Alpha's Disclosure: Past performance is no guarantee of future results. No recommendation or advice is being given as to whether any investment is suitable for a particular investor. Any views or opinions expressed above may not reflect those of Seeking Alpha as a whole. Seeking Alpha is not a licensed securities dealer, broker or US investment adviser or investment bank. Our analysts are third party authors that include both professional investors and individual investors who may not be licensed or certified by any institute or regulatory body.