Wall Street Brunch- February 20-21: Weekend Edition #5
Please Note: Blog posts are not selected, edited or screened by Seeking Alpha editors.
Summary
Please refrain from comments that are purely political. Thank you for your attention with this request.
Thanks to all who read, comment, and discuss here!
History brought to you by www.history.com.
Have a wonderful weekend my friends. The comment floor is yours.
Let's start with a little history, shall we?
February 20-
On this day in 1962, from Cape Canaveral, Florida, John Herschel Glenn Jr. is successfully launched into space aboard the Friendship 7 spacecraft on the first orbital flight by an American astronaut. Glenn was preceded in space by two Americans, Alan B. Shepard Jr. and Virgil I. "Gus" Grissom, and two Soviets, Yuri A. Gagarin and Gherman S. Titov. In April 1961, Gagarin was the first man in space, and his spacecraft Vostok 1 made a full orbit before returning to Earth. Less than one month later, Shepard was launched into space aboard Freedom 7 on a suborbital flight. In July, Grissom made another brief suborbital flight aboard Liberty Bell 7. In August, with the Americans still having failed to make an orbital flight, the Russians sprinted further ahead in the space race when Titov spent more than 25 hours in space aboard Vostok 2, making 17 orbits. As a technological power, the United States was looking very much second-rate compared with its Cold War adversary. If the Americans wanted to dispel this notion, they needed a multi-orbital flight before another Soviet space advance arrived. It was with this responsibility in mind that John Glenn lifted off from the launch pad at Cape Canaveral at 9:47 a.m. on February 20, 1962. Some 100,000 spectators watched on the ground nearby and millions more saw it on television. After separating from its launching rocket, the bell-shaped Friendship 7 capsule entered into an orbit around Earth at a speed of about 17,500 miles per hour. Smoothing into orbit, Glenn radioed back, "Capsule is turning around. Oh, that view is tremendous." During Glenn's fiery descent back to Earth, the straps holding the retrorockets gave way and flapped violently by his window as a shroud of ions caused by excessive friction enveloped the spacecraft, causing Glenn to lose radio contact with mission control. As mission control anxiously waited for the resumption of radio transmissions that would indicate Glenn's survival, he watched flaming chunks of retrorocket fly by his window. After four minutes of radio silence, Glenn's voice crackled through loudspeakers at mission control, and Friendship 7 splashed down safely in the Atlantic Ocean. He was picked up by the USS destroyer Noa, and his first words upon stepping out of the capsule and onto the deck of the Noa were, "It was hot in there." He had spent nearly five hours in space. Glenn was hailed as a national hero, and on February 23 President John F. Kennedy visited him at Cape Canaveral. He later addressed Congress and was given a ticker-tape parade in New York City.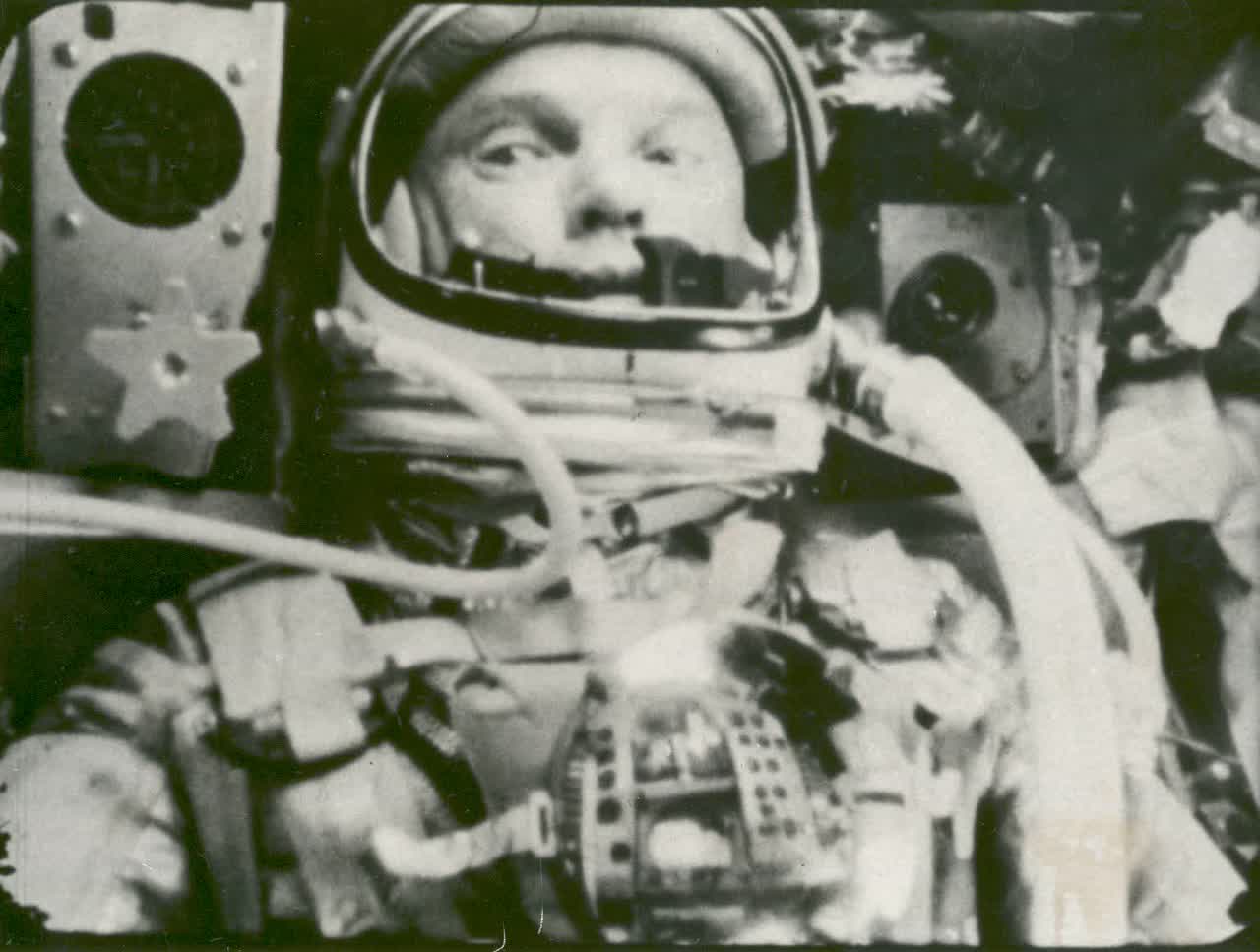 February 21-
In 1980, Dolly Parton brought the full range of her talents to bear on a project that would cement her crossover from country music to mainstream superstardom. That project was the movie 9 to 5, for which Dolly wrote and performed the song that earned her both Oscar and Grammy nominations as well as semi-official status as a true pop icon. The biggest hit of Dolly Parton's career, the song "9 to 5" reached #1 on the pop charts on February 21, 1981. In addition to writing and singing the theme song, Dolly also acted in 9 to 5, playing the role of a secretary prejudged on looks alone not only by her sleazy male boss, played deliciously by Dabney Coleman, but also by her female colleagues, played by Lily Tomlin and Jane Fonda. The role played very much on the image that Dolly created and toyed with in the real world: that of the apparent blonde bimbo. The wigs, the accent, the outfits and—it must be said—the famously ample bosom, were a significant part of Dolly's public persona, as was her eagerness to make fun of her own image; "It takes a lot of money to look this cheap" was her most famous self-deprecating wisecrack. All of it helped make Dolly Parton a hugely famous and wildly popular personality from the early 80s onward, yet it didn't hint at the decade of brilliant musical achievement that preceded this phase of Dolly's life. Long before most Americans knew her name, Dolly Parton had established a reputation in Nashville and beyond based not on her outsized image, but on her brilliant and restrained country singing and songwriting. Dolly left the Smoky Mountains of Tennessee for Nashville the same day she graduated high school, and though it took several years of struggling, by the late 1960s she was an established figure in the world of country music, best known for her regular appearances on The Porter Wagoner Show. It was in the early 70s, though, that she made her name as a solo performer and songwriter. Jolene and Coat of Many Colors may be her best known country hits from that period, but Parton also wrote and recorded I Will Always Love You, which would go on to be one of the biggest pop hits of the 1990s for Whitney Houston. Dolly did not enjoy similar success with the movies that followed her acting debut in 9 to 5: 1982's Best Little Whorehouse in Texas (with Burt Reynolds) and 1984's Rhinestone (with Sylvester Stallone). She did have another #1 pop hit in 1983 with Islands In The Stream (a duet with Kenny Rogers), and she has enjoyed a resurgence of interest in recent years in the kind of rootsy, bluegrass-influenced work that preceded her big breakthrough with "9 to 5."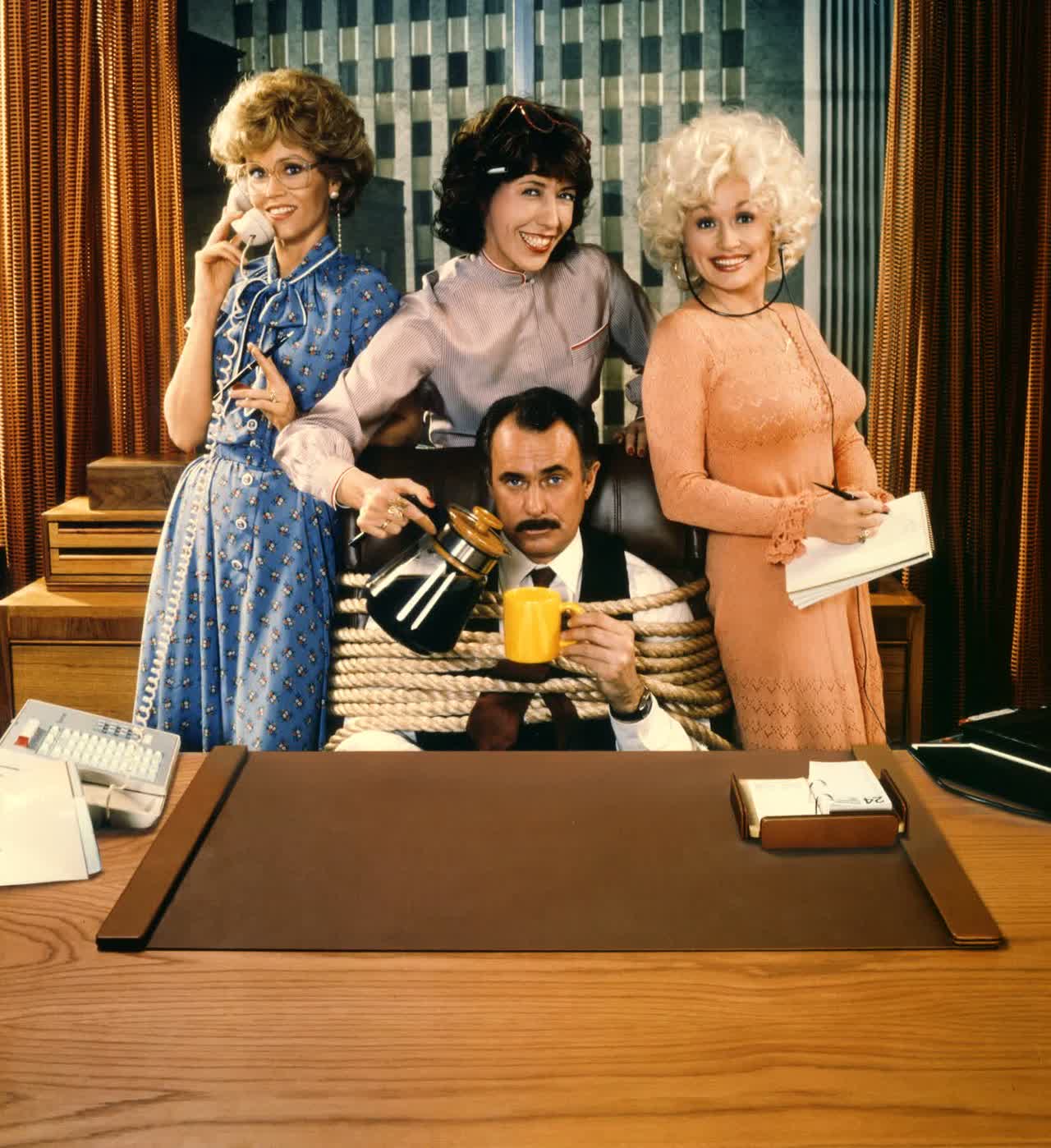 Wishing you all a Blessed weekend-
Seeking Alpha's Disclosure: Past performance is no guarantee of future results. No recommendation or advice is being given as to whether any investment is suitable for a particular investor. Any views or opinions expressed above may not reflect those of Seeking Alpha as a whole. Seeking Alpha is not a licensed securities dealer, broker or US investment adviser or investment bank. Our analysts are third party authors that include both professional investors and individual investors who may not be licensed or certified by any institute or regulatory body.