Wall Street Brunch- February 27-28: Weekend Edition #6
Please Note: Blog posts are not selected, edited or screened by Seeking Alpha editors.
Seeking Alpha Analyst Since 2010
Over thirty years experience with the stock market and investing. Enjoy actively managing several portfolios. Looking for diversification in portfolios. Research and homework on stocks are enjoyable: BS Ed./MS- Thirty years of coaching HS Varsity Football- Proud husband to my beautiful wife - Dad to five amazing children- Keeper of two stunning Bengal cats and a handsome Cavapoo. 
Summary
Please refrain from comments that are purely political. Thank you for your attention with this request.
Thanks to all who read, comment, and discuss here!
History brought to you by www.history.com.
Have a wonderful weekend my friends. The comment floor is yours.
Let's start with a little history, shall we?
February 27-
On February 27, 1827, a group of masked and costumed students dance through the streets of New Orleans, Louisiana, marking the beginning of the city's famous Mardi Gras celebrations. The celebration of Carnival—or the weeks between Twelfth Night on January 6 and Ash Wednesday, the beginning of the Christian period of Lent—spread from Rome across Europe and later to the Americas. Nowhere in the United States is Carnival celebrated as grandly as in New Orleans, famous for its over-the-top parades and parties for Mardi Gras (or Fat Tuesday), the last day of the Carnival season. Early French settlers brought the tradition of Mardi Gras to the U.S. Gulf Coast at the end of the 17th century. In fact, Mobile, Alabama celebrated its first carnival in 1703. However, Spanish governors later banned the celebrations. After Louisiana Territory became part of the United States in 1803, New Orleanians managed to convince the city council to lift the ban on wearing masks and partying in the streets. The city's new Mardi Gras tradition began in 1827 when the group of students, inspired by their experiences studying in Paris, donned masks and jester costumes and staged their own Fat Tuesday festivities. The parties grew more and more popular, and in 1833 a rich plantation owner named Bernard Xavier de Marigny de Mandeville raised money to fund an official Mardi Gras celebration. After rowdy revelers began to get violent during the 1850s, a secret society called the Mistick Krewe of Comus staged the first large-scale, well-organized Mardi Gras parade in 1857. Over time, hundreds of krewes formed, building elaborate and colorful floats for parades held over the two weeks leading up to Fat Tuesday. Riders on the floats are usually local citizens who toss "throws" at passersby, including metal coins, stuffed toys or those now-infamous strands of beads. Though many tourists mistakenly believe Bourbon Street and the historic French Quarter are the heart of Mardi Gras festivities, none of the major parades have been allowed to enter the area since 1979 because of its narrow streets.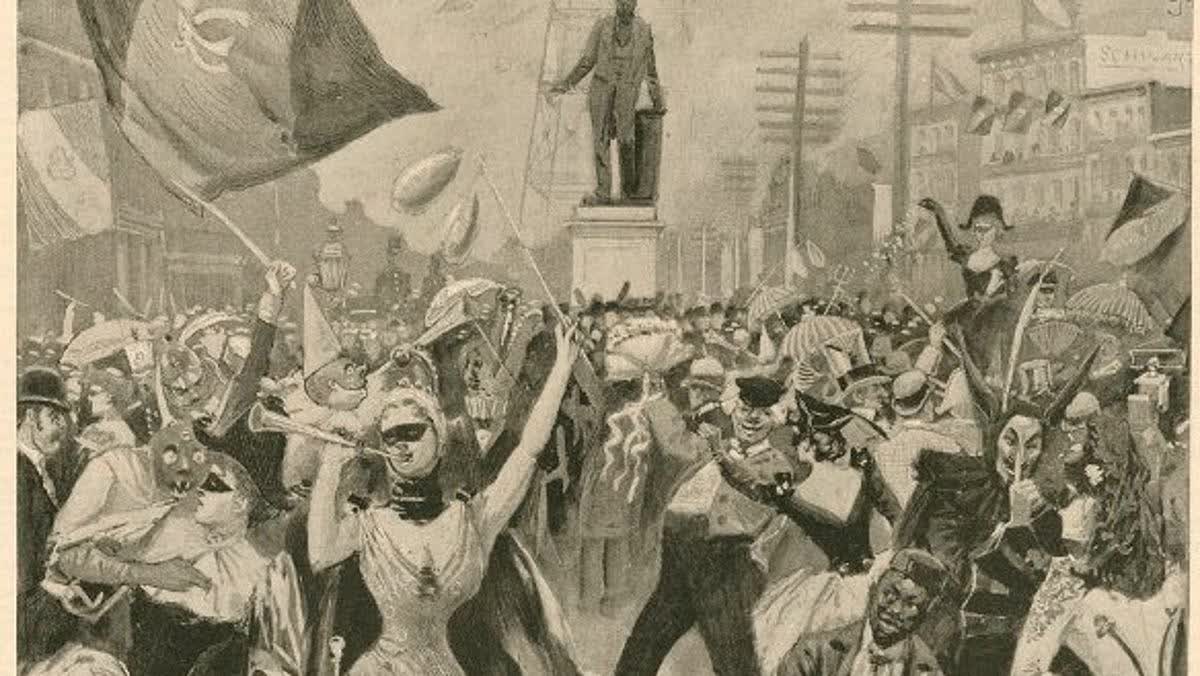 February 28-
On February 28, 1983, the celebrated sitcom M*A*S*H bows out after 11 seasons, airing a special two-and-a-half hour episode watched by 77 percent of the television viewing audience. It was the largest percentage ever to watch a single TV show up to that time. Set near Seoul, Korea, behind the American front lines during the Korean War, M*A*S*H was based on the 1968 novel by Richard Hooker and the 1970 film produced by 20th Century Fox and directed by Robert Altman. Its title came from the initials for the Mobile Army Surgical Hospital, an isolated compound that received wounded soldiers and was staffed by the show's cast of doctors and nurses. At the heart of M*A*S*H were the surgeons Dr. Benjamin Franklin "Hawkeye" Pierce (Alan Alda) and Dr. "Trapper" John McIntyre (Wayne Rogers); these roles were played in the Altman movie by Donald Sutherland and Elliott Gould, respectively. Hawkeye and Trapper's foils on the TV show were Dr. Frank Burns (Larry Linville) and Senior Nurse Major Margaret "Hot Lips" Houlihan (Loretta Swit), who disapproved of the surgeons' boozing, womanizing and disregard for military authority. Other key characters in the series were the bumbling camp commander, Lt. Col. Henry Blake (McLean Stevenson) and his clerk and right-hand-man, Corporal Walter "Radar" O'Reilly (Gary Burghoff). M*A*S*H premiered on the CBS television network in September 1972. Under threat of cancellation during its first season because of low ratings, the show turned things around the following year, landing in the top 10 in the ratings and never dropping out of the top 20 for the rest of its run. While the show began as a thinly veiled critique of the Vietnam War, its focus switched to more character-driven plotlines after that war's anti-climactic end, allowing the series to continue to hold the public's attention as it developed. In the middle of the show's tenure, Alda began to take more and more creative control, co-writing 13 episodes and directing more than 30, including the series finale. Alda became the first person ever to win Emmy Awards for acting, directing and writing for the same show. Elements such as long-range and tracking camera shots as well as sophisticated editing techniques distinguished M*A*S*H from more traditional TV sitcoms. From the beginning, the influence of Altman's movie was evident in the cinematic nature of the show's camera work. In addition, each half-hour episode of M*A*S*H contained a signature mixture of dramatic and comedic plot lines, and its success marked the rise of a new genre of TV show dubbed "dramedy." After earning consistently high ratings throughout its 11-year run, M*A*S*H enjoyed enduring popularity in the following decades, as it became one of the world's most syndicated shows. It also spawned an unsuccessful spin-off, AfterMASH, which CBS aired from 1983 to 1985.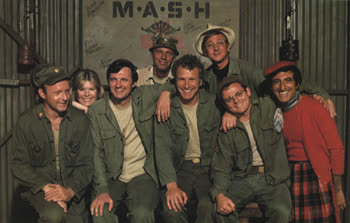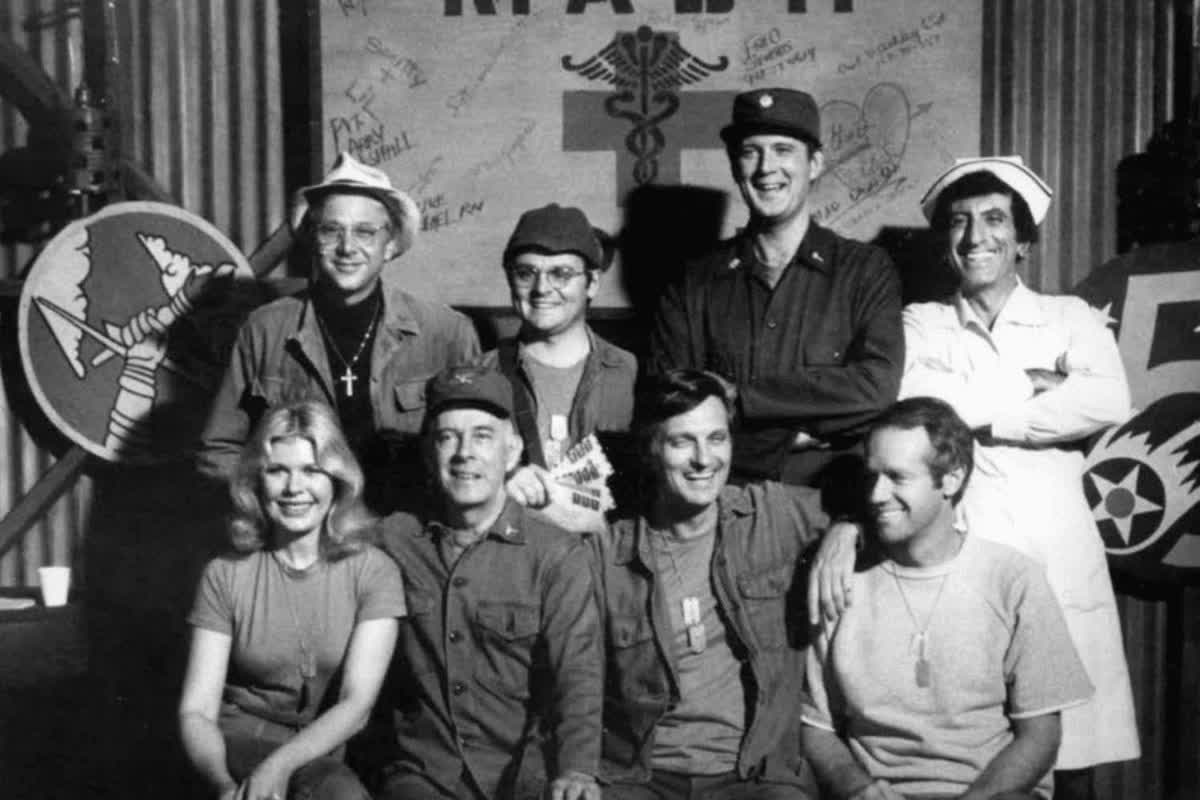 Wishing you all a Blessed weekend-
Seeking Alpha's Disclosure: Past performance is no guarantee of future results. No recommendation or advice is being given as to whether any investment is suitable for a particular investor. Any views or opinions expressed above may not reflect those of Seeking Alpha as a whole. Seeking Alpha is not a licensed securities dealer, broker or US investment adviser or investment bank. Our analysts are third party authors that include both professional investors and individual investors who may not be licensed or certified by any institute or regulatory body.