Wall Street Brunch- March 3
Please Note: Blog posts are not selected, edited or screened by Seeking Alpha editors.
Summary
Thank you to all who choose to read, comment, and discuss here!
Please refrain from comments that are purely political. I appreciate your attention with this request.
History brought to you by www.history.com.
Have a wonderful Wednesday everyone. Make it a great day!
Let's start with a little history, shall we?
On March 3, 1887, Anne Sullivan begins teaching six-year-old Helen Keller, who lost her sight and hearing after a severe illness at the age of 19 months. Under Sullivan's tutelage, including her pioneering "touch teaching" techniques, Keller flourished, eventually graduating from college and becoming an international lecturer and activist. Sullivan, later dubbed "the miracle worker," remained Keller's interpreter and constant companion until the older woman's death in 1936. Sullivan, born in Massachusetts in 1866, had firsthand experience with being handicapped: As a child, an infection impaired her vision. She then attended the Perkins Institution for the Blind where she learned the manual alphabet in order to communicate with a classmate who was deaf and blind. Eventually, Sullivan had several operations that improved her weakened eyesight. Helen Adams Keller was born on June 27, 1880, to Arthur Keller, a former Confederate army officer and newspaper publisher, and his wife Kate, of Tuscumbia, Alabama. As a baby, a brief illness, possibly scarlet fever or a form of bacterial meningitis, left Helen unable to see, hear or speak. She was considered a bright but spoiled and strong-willed child. Her parents eventually sought the advice of Alexander Graham Bell, the inventor of the telephone and an authority on the deaf. He suggested the Kellers contact the Perkins Institution, which in turn recommended Anne Sullivan as a teacher. Sullivan, age 20, arrived at Ivy Green, the Keller family estate, in 1887 and began working to socialize her wild, stubborn student and teach her by spelling out words in Keller's hand. Initially, the finger spelling meant nothing to Keller. However, a breakthrough occurred one day when Sullivan held one of Keller's hands under water from a pump and spelled out "w-a-t-e-r" in Keller's palm. Keller went on to learn how to read, write and speak. With Sullivan's assistance, Keller attended Radcliffe College and graduated with honors in 1904. Helen Keller became a public speaker and author; her first book, "The Story of My Life" was published in 1902. She was also a fundraiser for the American Foundation for the Blind and an advocate for racial and sexual equality, as well as socialism. From 1920 to 1924, Sullivan and Keller even formed a vaudeville act to educate the public and earn money. Helen Keller died on June 1, 1968, at her home in Easton, Connecticut, at age 87, leaving her mark on the world by helping to alter perceptions about the disabled.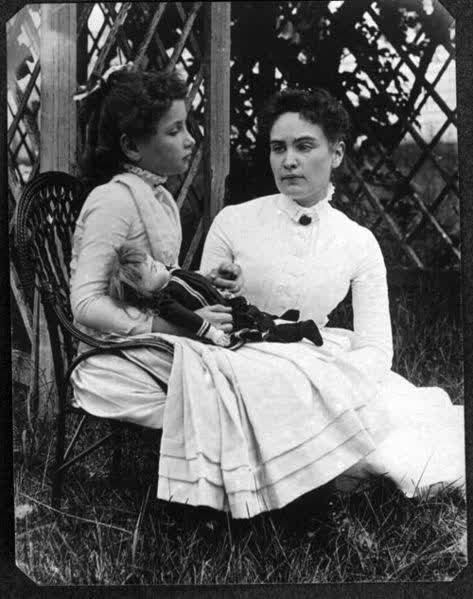 On March 3, 1875, indoor ice hockey makes its public debut in Montreal, Quebec. After weeks of training at the Victoria Skating Rink with his friends, Montreal resident James Creighton advertised in the March 3 edition of the Montreal Gazette that "A game of hockey will be played in the Victoria Skating Rink this evening between two nines chosen from among the members." Prior to the move indoors, ice hockey was a casual outdoor game, with no set dimensions for the ice and no rules regarding the number of players per side. The Victoria Skating Rink was snug, so Creighton limited the teams to nine players each. Hockey, traditionally played on grass with a stick and a ball, has its roots in ancient Greece, Egypt and Persia. In this form, the game spread north to Europe and then west to the Americas, and is still popular in the Southern Hemisphere as well as in North America, where it is called field hockey. North America's indigenous people were playing games with a stick and ball long before the French and English crossed the Atlantic. Cherokee, Ojibwe and Mohawk tribes all had different names for what the French branded "lacrosse," as did the Iroquois native to Quebec. Meanwhile, ice skating was popularized by skating on sharpened animal shinbones in Europe in the 17th and 18th centuries, and games played on ice included a Dutch version of golf and an on-ice version of hurling, an Irish stick-and-ball game. Ice hockey was initially thought too dangerous a game to play, as the ball was difficult to control on the ice. For the 1875 Montreal game, the ball was replaced with a wooden disc, now known as a puck. The disc was less likely to fly off the ice, and was less dangerous to both players and spectators. Creighton also instituted an early off-sides rule, mandating that there be no forward passing ahead of the player with the puck. The Montreal Gazette reported the next day that the first ice hockey game at Victoria Skating Rink attracted 40 spectators. Ice hockey then caught fire in Montreal, and in 1877 Creighton published rules to the game, known as Montreal Rules. Canada's now legendary national passion for ice hockey was ignited, and the new sport began to spread across the country. Years later, in 1994, bill C-212, making ice hockey the official winter sport of Canada, was made law by Canada's parliament. Lacrosse—which had been Canada's national sport since 1859—remained the country's official summer game.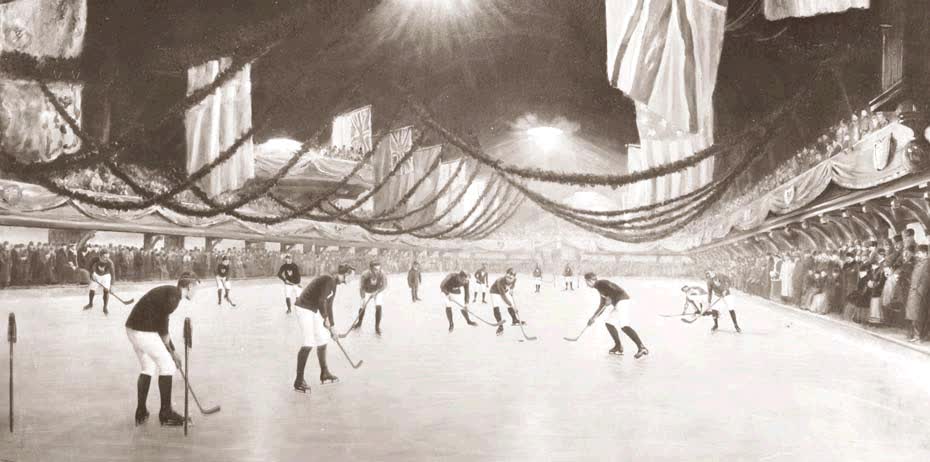 Have a great day everyone. Stay safe out there.
This is the day The Lord has made. Let us rejoice and be glad in it.
I can do all things through Christ who strengthens me.
Greater love hath no man than this, that a man lay down his life for his friends.
Stock news, investing news, and other comments are generated by our readers.
Seeking Alpha's Disclosure: Past performance is no guarantee of future results. No recommendation or advice is being given as to whether any investment is suitable for a particular investor. Any views or opinions expressed above may not reflect those of Seeking Alpha as a whole. Seeking Alpha is not a licensed securities dealer, broker or US investment adviser or investment bank. Our analysts are third party authors that include both professional investors and individual investors who may not be licensed or certified by any institute or regulatory body.