Let's start with a little history, shall we?
On March 9, 1959, the first Barbie doll goes on display at the American Toy Fair in New York City. Eleven inches tall, with a waterfall of blond hair, Barbie was the first mass-produced toy doll in the United States with adult features. The woman behind Barbie was Ruth Handler, who co-founded Mattel, Inc. with her husband in 1945. After seeing her young daughter ignore her baby dolls to play make-believe with paper dolls of adult women, Handler realized there was an important niche in the market for a toy that allowed little girls to imagine the future. Barbie's appearance was modeled on a doll named Lilli, based on a German comic strip character. Originally marketed as a racy gag gift to adult men in tobacco shops, the Lilli doll later became extremely popular with children. Mattel bought the rights to Lilli and made its own version, which Handler named after her daughter, Barbara. With its sponsorship of the "Mickey Mouse Club" TV program in 1955, Mattel became the first toy company to broadcast commercials to children. They used this medium to promote their new toy, and by 1961, the enormous consumer demand for the doll led Mattel to release a boyfriend for Barbie. Handler named him Ken, after her son. Barbie's best friend, Midge, came out in 1963; her little sister, Skipper, debuted the following year. Over the years, Barbie generated huge sales—and a lot of controversy. On the positive side, many women saw Barbie as providing an alternative to traditional 1950s gender roles. She has had a series of different jobs, from airline stewardess, doctor, pilot and astronaut to Olympic athlete and even U.S. presidential candidate. Others thought Barbie's never-ending supply of designer outfits, cars and "Dream Houses" encouraged kids to be materialistic. It was Barbie's appearance that caused the most controversy, however. Her tiny waist and enormous breasts–it was estimated that if she were a real woman, her measurements would be 36-18-38–led many to claim that Barbie provided little girls with an unrealistic and harmful example and fostered negative body image. Despite the criticism, sales of Barbie-related merchandise continued to soar, topping 1 billion dollars annually by 1993. Since 1959, over one billion dolls in the Barbie family have been sold around the world and Barbie is now a bona fide global icon.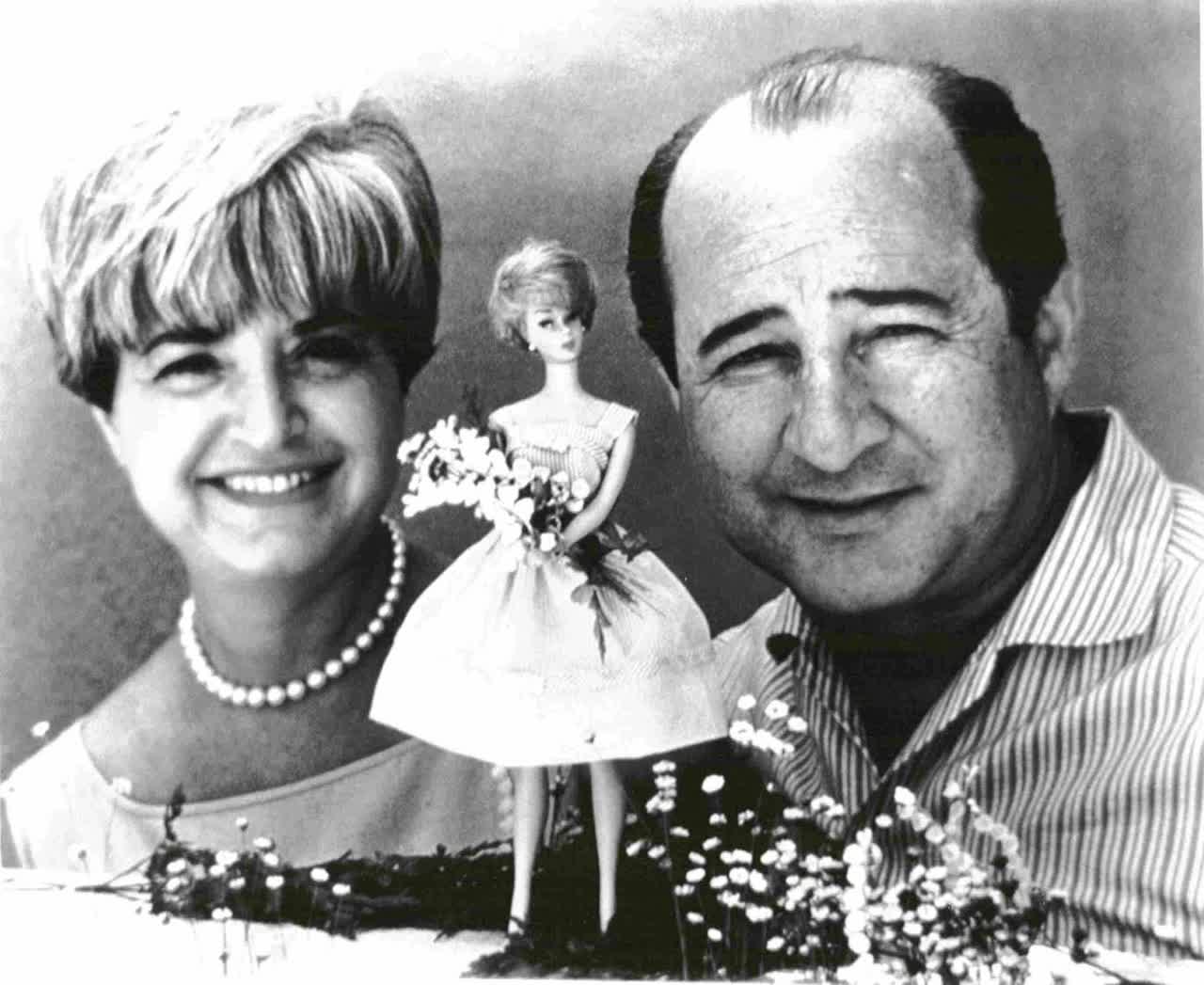 On March 9, 1996, the legendary cigar-chomping performer George Burns dies at his home in Beverly Hills, California, just weeks after celebrating his 100th birthday. Born Nathan Birnbaum in New York City, Burns was one of 12 children. As a young child, he sang for pennies on street corners and in saloons, and at age 13, he started a dance academy with a friend. In 1922, Burns was performing the latest in a string of song-and-dance acts in Newark, New Jersey, when he teamed up with a fellow performer, Gracie Allen. Though Allen began as the straight one in their partnership, her natural comedic ability prompted Burns to rewrite their material to give her most of the punch lines. From then on, Burns played the straight man to Allen's ditz, with hilarious results. By the time Burns and Allen married in 1926 (his brief first marriage, to the dancer Hannah Siegel, ended in divorce), they had already become known on the vaudeville circuit. The 1920s were a golden era for vaudeville performers, and Burns and Allen were only two of a number of greats—their peers included Milton Berle, Al Jolson, Fanny Brice, Bert Lahr and Jack Benny (Burns' close friend)—who successfully made the transition to other forms of entertainment. After making their radio debut in 1929, the pair landed a regular show, The George Burns and Gracie Allen Show, which aired from 1932 to 1950 on the NBC network. In the late 1930s, the program's audience numbered more than 40 million people and NBC paid Burns and Allen $10,000 per week, an enormous sum for the time. The couple also played themselves on the big screen in a number of films, including International House (1933), Many Happy Returns (1934), A Damsel in Distress (1937) and College Swing (1938). In 1950, The George Burns and Gracie Allen Show made a seamless transition to television, airing on CBS and becoming one of the top-ranked programs for the duration of the decade. The Burns-Allen team remained in the public eye until Allen's retirement in 1959. She died of a heart attack in 1964, at the age of 58. Though Allen was a Roman Catholic, Burns buried her with Episcopal rites, explaining that as a Jewish man he couldn't be buried in Catholic-consecrated ground, and he wanted to be buried beside her. After Burns underwent major heart surgery in 1975 at the age of 79, his career got a second wind. That year, he played a retired vaudevillian in the film adaptation of Neil Simon's play The Sunshine Boys, co-starring Walter Matthau and Richard Benjamin. Burns won an Academy Award for Best Supporting Actor for the role. After that, there was no shortage of movie parts for the octogenarian actor, who played God in Oh God! (1977) and its sequels, Oh God! Book II (1980) and Oh God! You Devil (1984), in which Burns was featured as both God and the Devil. He also starred in Just You and Me, Kid (1979), Going in Style (1979) and Eighteen Again (1988). In 1988, Burns won an award for lifetime achievement from the John F. Kennedy Center for the Performing Arts. He wrote two best-selling autobiographical works, including Gracie: A Love Story (1988) and All My Best Friends (1989), along with eight other books that earned him his well-deserved reputation as an invaluable first-hand observer of the history of 20th century entertainment.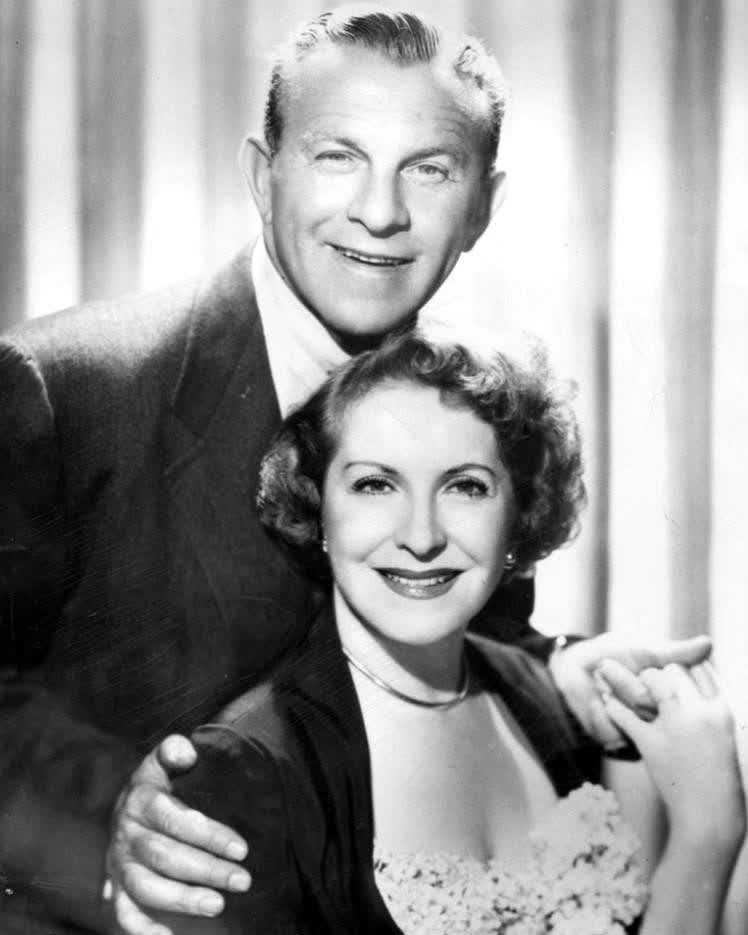 Have a great day everyone. Stay safe out there.
This is the day The Lord has made. Let us rejoice and be glad in it.
I can do all things through Christ who strengthens me.
Greater love hath no man than this, that a man lay down his life for his friends.
Stock news, investing news, and other comments are generated by our readers.