Let's start with a little history, shall we?
March 13-
Czar Alexander II, the ruler of Russia since 1855, is killed in the streets of St. Petersburg by a bomb thrown by a member of the revolutionary "People's Will" group. The People's Will, organized in 1879, employed terrorism and assassination in their attempt to overthrow Russia's czarist autocracy. They murdered officials and made several attempts on the czar's life before finally assassinating him on March 13, 1881. As czar, Alexander did much to liberalize and modernize Russia, including the abolishment of serfdom in 1861. However, when his authority was challenged, he turned repressive, and he vehemently opposed movements for political reform. Ironically, on the very day he was killed, he signed a proclamation—the so-called Loris-Melikov constitution—that would have created two legislative commissions made up of indirectly elected representatives. He was succeeded by his 36-year-old son, Alexander III, who rejected the Loris-Melikov constitution. Alexander II's assassins were arrested and hanged, and the People's Will was thoroughly suppressed. The peasant revolution advocated by the People's Will was achieved by Vladimir Lenin's Bolshevik revolutionaries in 1917.

March 14-
On March 14, 1776, Alexander Hamilton receives his commission as captain of a New York artillery company. Throughout the rest of 1776, Captain Hamilton established himself as a great military leader as he directed his artillery company in several battles in and around New York City. In March 1777, Hamilton's performance came to the attention of General George Washington and he was commissioned lieutenant colonel and personal aide to General Washington in the Continental Army. After serving under Washington for four years, Hamilton resigned in February 1781 after a dispute with the general, but remained in the army. In July 1781, Hamilton took a position as commander of a regiment of New York troops and served with distinction at the Battle of Yorktown in the fall of that year. After resigning from the army and working at a law practice, Hamilton was elected to the Continental Congress from New York in 1782, where he quickly became known as a proponent of a stronger national government. In the years to come, Hamilton became well-known for his political philosophy and published several papers with James Madison and John Jay that became known as the Federalist Papers. Hamilton became the first secretary of the treasury in September 1789 after the election of President George Washington and served in that office until resigning in January 1795. Hamilton then returned to the private sector and a law practice in New York City, but remained a close advisor to President Washington. In 1800, Hamilton became embroiled in a bitter dispute when he threw his support behind President John Adams' reelection campaign instead of presidential candidate Aaron Burr's. After his defeat, Burr ran for governor of New York in 1804; Hamilton again opposed his candidacy. Humiliated, Burr challenged Hamilton to a duel on July 11, 1804, in Weehawken, New Jersey. Alexander Hamilton was shot in the duel and died of his wound the following day, July 12, in New York at the age of 49.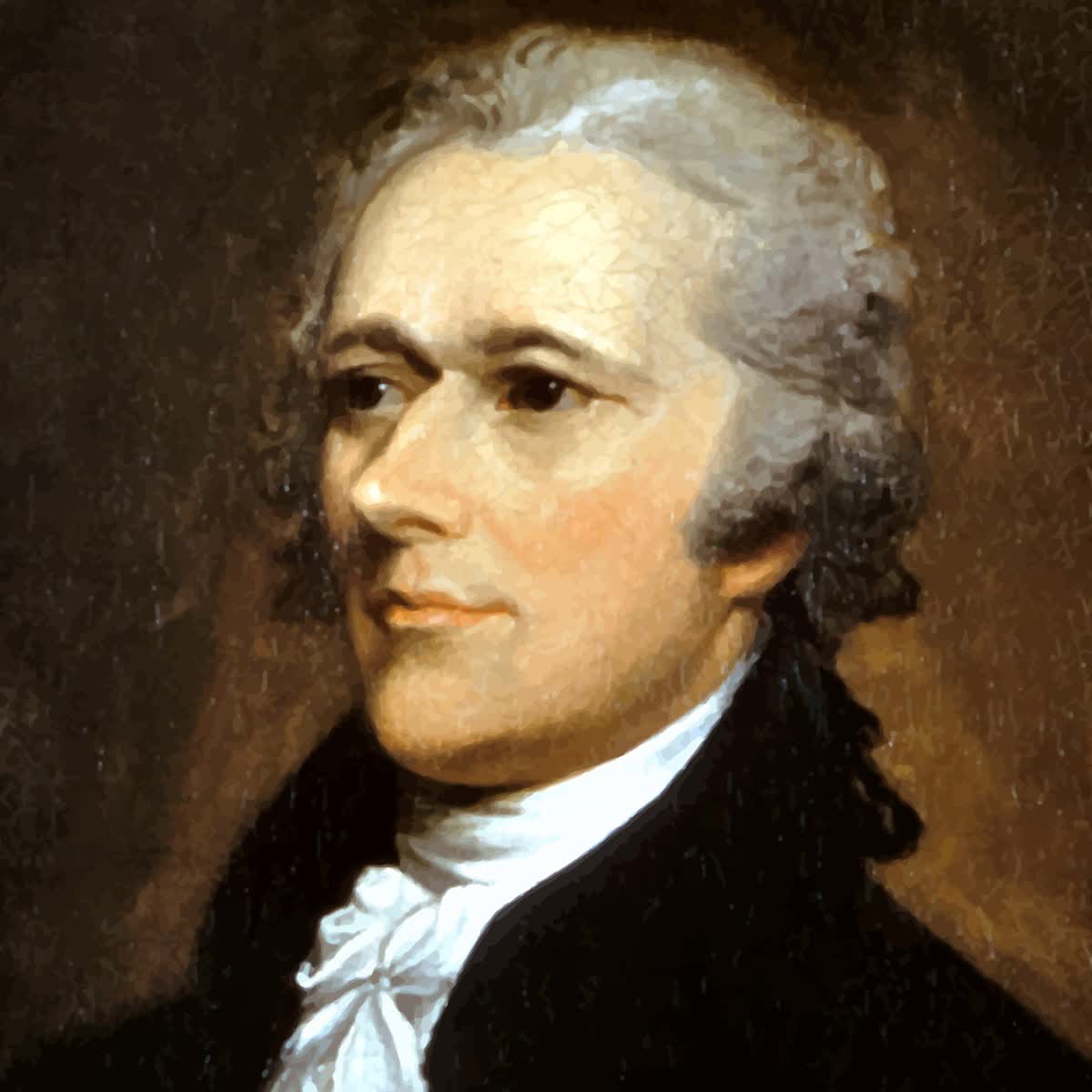 Wishing you all a Blessed weekend-