Wall Street Brunch- May 17
Please Note: Blog posts are not selected, edited or screened by Seeking Alpha editors.
Summary
THANK YOU to all who choose to read, comment, and discuss here.
Please refrain from comments that are purely political. Thank you.
History brought to you by www.history.com.
Have a marvelous Monday. Make it a great day!
Let's start with a little history, shall we?
Based on outcry from parents who bought into what may have started as an idle rumor, the FBI launched a formal investigation in 1964 into the supposedly pornographic lyrics of the song "Louie, Louie." That investigation finally neared its conclusion on May 17, 1965, when the FBI Laboratory declared the lyrics of "Louie Louie" to be officially unintelligible. No one will ever know who started the rumor that "Louie Louie" was dirty. As written by Richard Berry in 1955, the lyrics revolve around a sailor from the Caribbean lamenting to a bartender named Louie about missing his far-away love. As recorded in crummy conditions and in a single take by the Kingsmen in 1963, lyrics like "A fine little girl, she wait for me…" came out sounding like "A phlg mlmrl hlurl, duh vvvr me" Perhaps it was some clever middle-schooler who started the rumor by trying to convince a classmate that those lyrics contained some words that are as unprintable today as they were back in 1963. Whatever the case, the story spread like wildfire, until the United States Department of Justice began receiving letters like the one addressed to Attorney General Robert F. Kennedy and dated January 30, 1964. "Who do you turn to when your teen age daughter buys and brings home pornographic or obscene materials being sold…in every City, Village and Record shop in this Nation?" that letter began, before going on to make the specific assertion that the lyrics of "Louie Louie" were "so filthy that I can-not enclose them in this letter." Over the course of the next two years, the FBI gathered many versions of the putative lyrics to Louie Louie. They interviewed the man who wrote the song and officials of the record label that released the Kingsmen's smash-hit single. They turned the record over to the audio experts in the FBI laboratory, who played and re-played "Louie Louie" at 78 rpm, 45 rpm, 33 1/3 rpm and even slower speeds in an effort to determine whether it was pornographic and, therefore, whether its sale was a violation of the federal Interstate Transportation of Obscene Material law. "Unintelligible at any speed" was the conclusion the FBI Laboratory relayed to the investigators in charge on this day in 1965, not quite exonerating "Louie Louie," but also not damning the tune that would go on to become one of the most-covered songs in rock-and-roll history.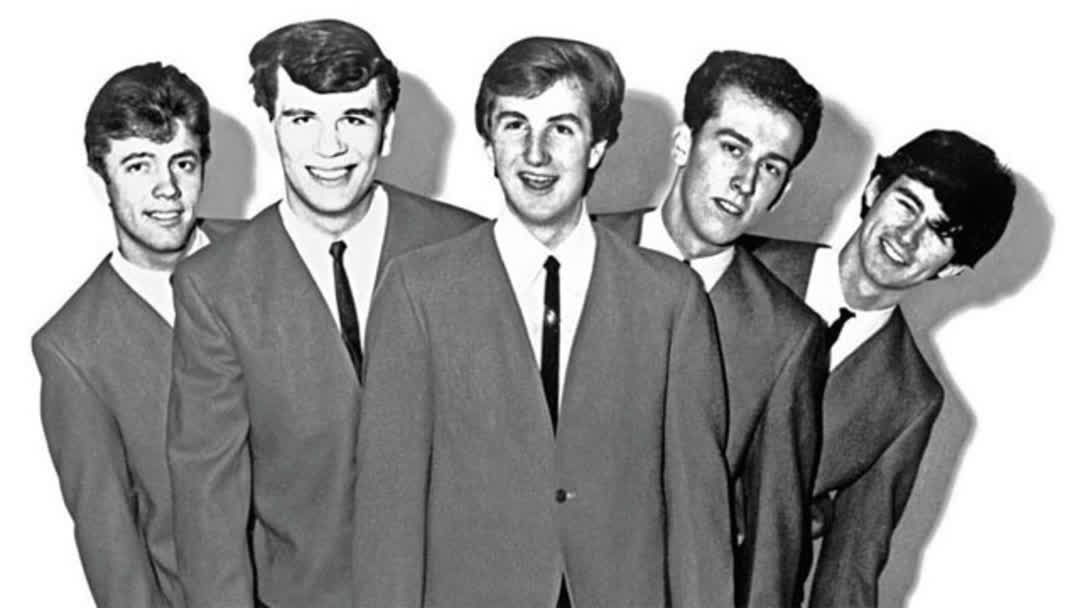 On May 17, 1943, the crew of the Memphis Belle, one of a group of American bombers based in Britain, becomes the first B-17 crew to complete 25 missions over Europe.The Memphis Belle performed its 25th and last mission, in a bombing raid against Lorient, a German submarine base. But before returning back home to the United States, film footage was shot of Belle's crew receiving combat medals. This was but one part of a longer documentary on a day in the life of an American bomber, which included dramatic footage of a bomber being shot out of the sky, with most of its crew parachuting out, one by one. Another film sequence showed a bomber returning to base with its tail fin missing. What looked like damage inflicted by the enemy was, in fact, the result of a collision with another American bomber.The Memphis Belle documentary would not be released for another 11 months, as more footage was compiled to demonstrate the risks these pilots ran as they bombed "the enemy again and again and again—until he has had enough." The film's producer, Lieutenant Colonel William Wyler, was known for such non-military fare as The Letter, Wuthering Heights and Jezebel.A fictional film about the B-17, called Memphis Belle, was released in 1990, starring John Lithgow, Matthew Modine and Eric Stoltz.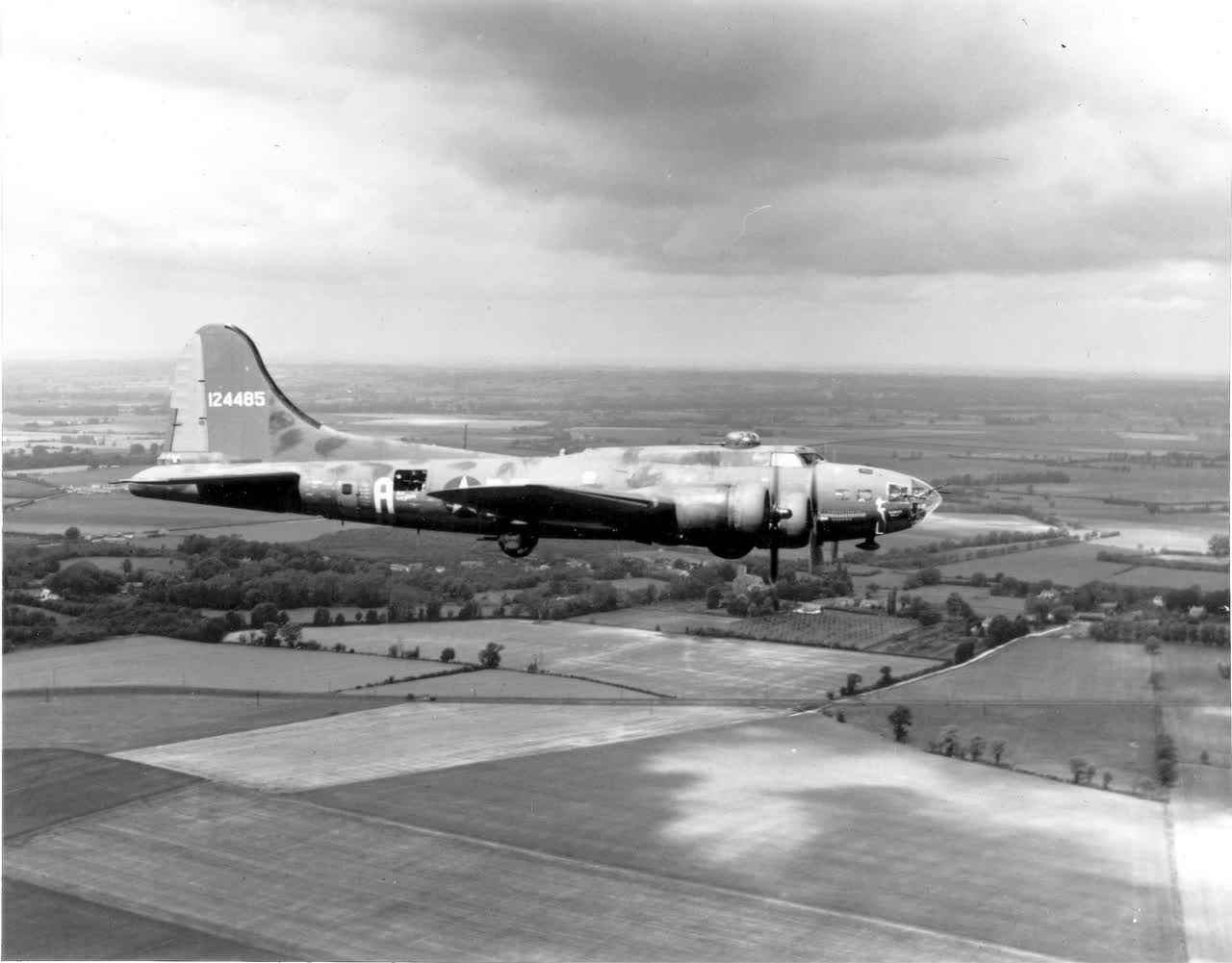 Now for some stock and investing news-
The price of Bitcoin traded below $45,000 on Sunday after a tweet by Tesla CEO Elon Musk, an outspoken supporter of cryptocurrency, suggested Tesla may be considering or may have sold off its bitcoin holdings. Musk's tweet was in response to an unverified Twitter account called @CryptoWhale, which said bit.ly/2QsUQkw, "Bitcoiners are going to slap themselves next quarter when they find out Tesla dumped the rest of their #Bitcoin holdings. With the amount of hate @elonmusk is getting, I wouldn't blame him…". Musk replied bit.ly/33PFrgY "indeed" without specifying whether Tesla had sold off its bitcoin holdings or that he simply agreed with the sentiment that he faced criticism. The circus continues...
"We were anticipating nation states and central banks, but instead got an emotional billionaire with a Twitter account," tweets Anthony Pompliano. A full-out shooting war has broken out today between Elon Musk and Bitcoin (BTC-USD) fans, with Musk suggesting a couple of hours ago that Tesla (NASDAQ:TSLA) has already or intends to unload its $1.5B in bitcoin holdings. Musk began Sunday afternoon by making fun of Microstrategy's Micahel Saylor (NASDAQ:MSTR), and things devolved from there. At one point, Musk pointed out that he's the guy behind PayPal (that's arguable), and how dare Bitcoiners try to tell him how money works. That provoked the natural response that Bitcoin is the anti-PayPal (i.e. decentralized vs. centralized).
European stocks jumped on Friday, led by gains in energy and retail sectors after the Federal Reserve said there would be no imminent move to tighten monetary policy, easing fears of rising U.S. inflation that pushed the STOXX 600 index into negative territory for the week. The pan-European STOXX 600 index rose 1.1%, with oil & gas and retail stocks leading the gains. The benchmark still fell 0.5% for the week as a rally in commodity prices and signs of quickening U.S. inflation raised fears about an earlier-than-expected interest rate hike by the U.S. Federal Reserve. However, sentiment improved on the U.S. Federal Reserve's reassurances on monetary policy, as it also said it would not immediately reduce cash injections that have propped up financial markets.
As U.S. Trade Representative Katherine Tai prepares to meet her Canadian and Mexican counterparts on Monday to review progress in the new North American trade agreement, she is under pressure from home builders and lawmakers to cut U.S. tariffs on Canadian lumber. Shortages of softwood lumber amid soaring U.S. housing demand and mill production curtailed by the COVID-19 pandemic have caused prices to triple in the past year, adding $36,000 to the average cost of a new single-family home, according to estimates by the National Association of Home Builders (NAHB).
U.S. retail sales unexpectedly stalled in April as the boost from stimulus checks faded, but an acceleration is likely in the coming months amid record savings and a reopening economy.
The report from the Commerce Department on Friday also showed retail sales in March were much stronger than previously estimated, setting consumer spending on a higher growth path heading into the second quarter. There were also signs that Americans were starting to shift their spending from goods to services like restaurants and bars, with more than a third of the population vaccinated against COVID-19. "There will be momentum going into the second quarter for economic growth because sales were off the charts in March," said Chris Rupkey, chief economist at FWDBONDS in New York. The unchanged reading in retail sales last month followed a 10.7% surge in March, the second-largest increase on record and an upward revision from the previously reported 9.7% increase. Economists polled by Reuters had forecast retail sales would rise 1.0%. Retail sales surged 51.2% on a year-on-year basis.
Widespread gasoline shortages along the U.S. East Coast began to ease slightly on Saturday as the operator of the nation's biggest fuel pipeline said it was back to delivering "millions of gallons per hour" following last week's cyberattack. Ships and trucks were deployed to fill up storage tanks after the six-day Colonial Pipeline shutdown, the most disruptive cyberattack on record, triggered widespread panic buying that left filling stations across the U.S. Southeast dry. "We have returned the system to normal operations, delivering millions of gallons per hour to the markets we serve," said the company, which had begun gradual restart of the pipeline on Wednesday.
Have a great day everyone. Stay safe out there.
This is the day The Lord has made. Let us rejoice and be glad in it.
I can do all things through Christ who strengthens me.
Greater love hath no man than this, that a man lay down his life for his friends.
Seeking Alpha's Disclosure: Past performance is no guarantee of future results. No recommendation or advice is being given as to whether any investment is suitable for a particular investor. Any views or opinions expressed above may not reflect those of Seeking Alpha as a whole. Seeking Alpha is not a licensed securities dealer, broker or US investment adviser or investment bank. Our analysts are third party authors that include both professional investors and individual investors who may not be licensed or certified by any institute or regulatory body.