Let's start with a little history, shall we?
The United States conducts the first airborne test of an improved hydrogen bomb, dropping it from a plane over the tiny island of Namu in the Bikini Atoll in the Pacific Ocean on May 21, 1956. The successful test indicated that hydrogen bombs were viable airborne weapons and that the arms race had taken another giant leap forward. The United States began testing nuclear weapons at Bikini Atoll in 1946. However, early bombs were large and unwieldy affairs that were exploded from the ground. The practical application of dropping the weapon over an enemy had been a mere theoretical possibility until a successful test in May 1956. The hydrogen bomb dropped over Bikini Atoll was carried by a B-52 bomber and released at an altitude of more than 50,000 feet. The device exploded at about 15,000 feet. This bomb was far more powerful than those previously tested and was estimated to be 15 megatons or larger (one megaton is roughly equivalent to 1 million tons of TNT). Observers said that the fireball caused by the explosion measured at least four miles in diameter and was brighter than the light from 500 suns. The successful U.S. test meant that the ante in the nuclear arms race had been dramatically upped. The Soviets had tested their own hydrogen bomb in 1953, shortly after the first U.S. test in 1952. In November 1955, the Soviets had dropped a hydrogen bomb from an airplane in remote Siberia. Though much smaller and far less powerful (estimated at about 1.6 megatons) than the U.S. bomb dropped over Bikini, the Russian success spurred the Americans to rush ahead with the Bikini test. The massive open-air blast in 1956 caused concerns among scientists and environmentalists about the effects of such testing on human and animal life. During the coming years, a growing movement in the United States and elsewhere began to push for a ban on open-air atomic testing. The Limited Test Ban Treaty, signed in 1963 by the United States, the Soviet Union, and Great Britain, prohibited open-air and underwater nuclear testing.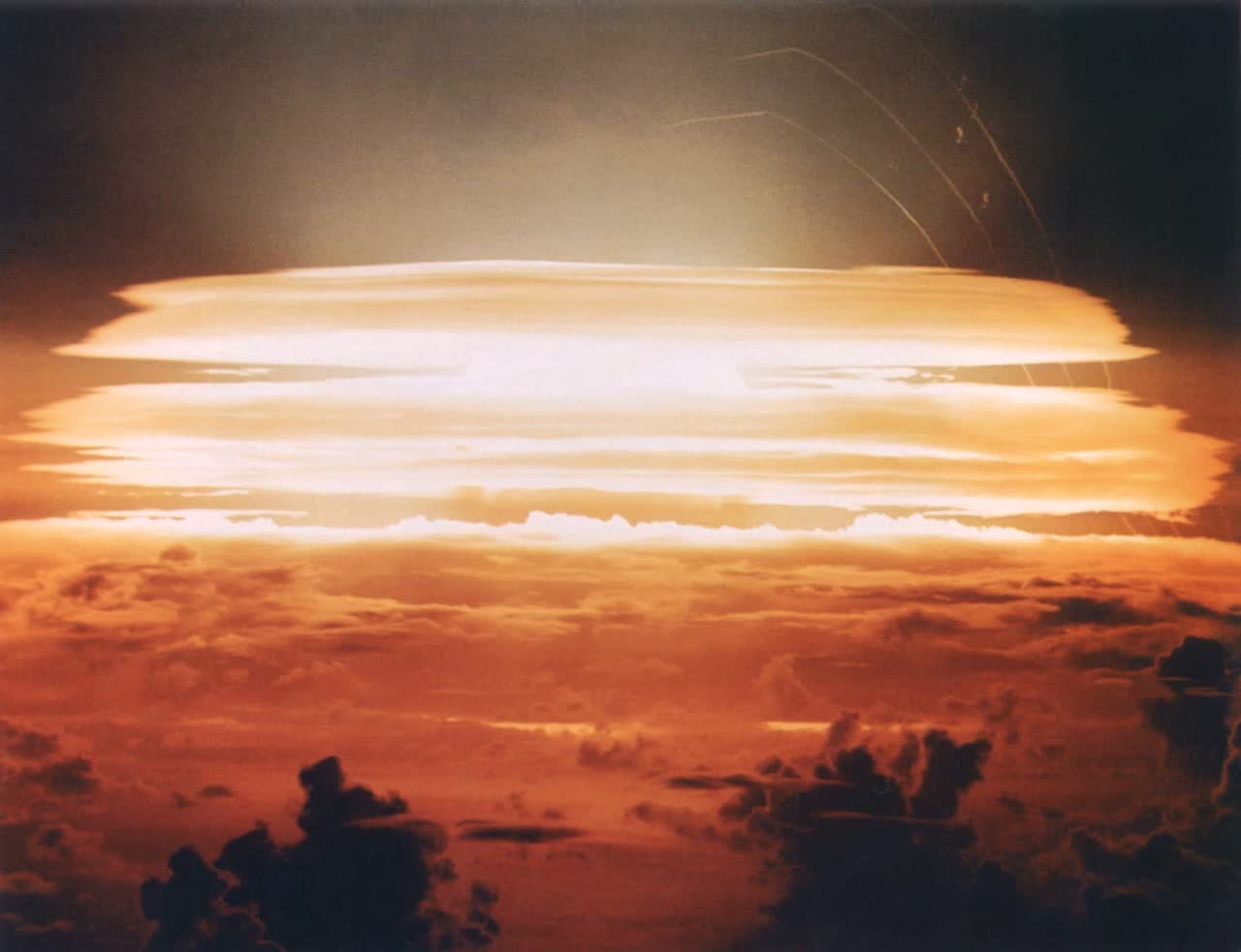 On May 21, 1758, 10-year-old Mary Campbell is abducted from her home in Cumberland County, Pennsylvania, by Lenape Indians; she becomes an icon of the French and Indian War. After her abduction, Campbell lived among the family of Chief Netawatwees in the Ohio Valley. In October 1758, the British and the Indians living in the Ohio Valley, including the Lenape, signed the Treaty of Easton, which temporarily brought peace to the Pennsylvania frontier, in exchange for British departure from the region. In an attempt to maintain their promise, the British created the Proclamation Line of 1763 prohibiting settlement beyond the Appalachian watershed. However, the creation of the infamous line failed to satisfy anyone. Euro-American settlers wanted to maintain their western claims, and after eliminating the threat of French military assistance for the Indians, the British treated Indian requests for assistance with disdain. By 1763, western Indians decided to unite their efforts and drive the British empire back to the Atlantic in what would come to be known as Pontiac's War. Mary Campbell was returned to a European settlement at age 16 in the famous release of captives orchestrated by Colonel Henry Bouquet at the conclusion of Pontiac's War in November 1764. At the end of a year of dispersed fighting between western Indians, the colonist Bouquet and a force of over 1,000 men managed to convince the allied Indian forces, who faced a winter low on supplies, to surrender without an exchange of fire. Mary Campbell lived through the major turning points of late 18th-century America. She was a child taken captive during the imperial competition between Britain and France, an adolescent among the Indians as they attempted to reassert their rights to the American landscape and a woman among colonists as they fought to free themselves of the British empire. Mary wed in 1770 as colonial protests became violent and gave birth to seven children as her home, Pennsylvania, was reborn first as a state independent of Britain and then as part of a new nation.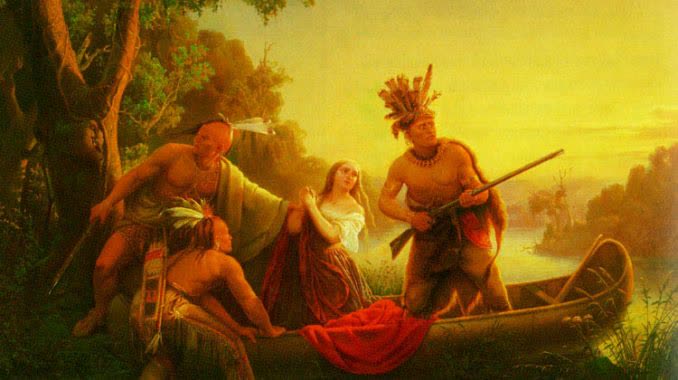 Now for some stock and investing news-
A market comeback on Thursday helped the major averages break a three-day losing streak, while U.S. stock index futures tacked on another 0.2% overnight. Some "buy the dip" action may be happening, though fresh data showed the lowest level of jobless claims since the start of the pandemic in March 2020. According to figures from the Labor Department, 444,000 Americans applied for first-time unemployment benefits in the week ending May 15, down from 478,000 in the previous seven days.
Euro zone business growth accelerated at its fastest pace in over three years in May, as a strong resurgence in the bloc's reopening service industry added to the impetus from an already-booming manufacturing sector, a survey showed on Friday.  A deal agreed by the European Union on Thursday to open up tourism across the 27-nation bloc this summer should provide a boost to tourism-dependent economies that were hammered by restrictions last year. 
The three-week-old antitrust trial between Apple (NASDAQ:AAPL) and Epic Games will wrap up on Monday, but not before an appearance from a high-profile defendant. CEO Tim Cook will take the stand today before both sides make their closing arguments and Judge Yvonne Gonzalez Rogers issues a final ruling (neither side wanted a jury trial). Other executives from both sides have already testified, including Craig Federighi, Apple's SVP of Software Engineering; Phil Schiller, Apple Fellow and former longtime head of marketing, as well as Epic Games CEO Tim Sweeney.
The California Air Resources Board unanimously adopts rules ordering that electric vehicles account for 90% of Uber's (NYSE:UBER) and Lyft's (NASDAQ:LYFT) ride-hailing vehicle miles traveled by 2030, the first such regulation by a U.S. state. The 90% goal actually is lower than the companies themselves have set - Uber and Lyft last year committed to converting 100% of their U.S. fleets to EVs by 2030 - but they say CARB's targets are based on unrealistic assumptions, risking harm to their drivers if EV and charging availability does not expand as projected.
Have a great day everyone. Stay safe out there.
This is the day The Lord has made. Let us rejoice and be glad in it.
I can do all things through Christ who strengthens me.
Greater love hath no man than this, that a man lay down his life for his friends.