Dear Followers on Seeking Alpha,
It's been a while since I last updated you on things, but we have been very busy with restructuring the Pardini Report in a manner that makes it more suitable to the needs of our subscribers and investors. With the cooperation of StrikePoint Media, we have put together a new version of the Pardini Report which includes an improved overall presentation of content, more targeted research by individual asset classes, and more detailed statistics on the portfolio's performance and trade history. Returns have started off strongly, with outperformance of all comparable benchmarks such as the S&P 500, the Barclay Hedge Hedge Fund Managers index, the CTA index, and the emerging markets index.
This week's analysis will cover our update on the S&P 500, the best stocks to buy in the pork processing industry (which will benefit from record high lean hogs futures prices), and if it's the right time to buy Russian stocks.
Try a 14 day free trial today to see more of what we have to offer and use our research to improve your returns! We also for a limited time are offering a free copy of my book the Definitive Guide to Emerging Market Currencies to new subscribers, and the Resource Guide to Making Money in Financial Markets just for trying the trial offer.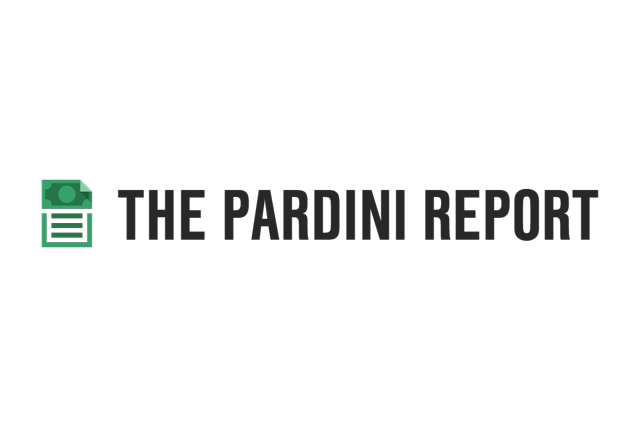 Due to the work on the Pardini Report, our public appearances have been limited, but I did recently write a new column on Seeking Alpha about the buying opportunity in Chinese oil major CNOOC (NYSE:CEO). Also I have conducted interviews with media outlets that will release the content in early April, so we will keep you updated.
Overall market conditions remain overextended, overvalued, and over bullish in the West and relatively cheap in emerging markets and commodities sectors. Our trade is to pair these sides of the market against each other through selective securities on each side. Unless, the US dollar breaks out of its 79-81 range on the dollar index or real wages and savings grow in the US in a meaningful way, we expect this stagflation trend to continue to hold.
For those interested in our premium services beyond the Pardini Report, check out our long/short fund(accredited investors only) and other investment services Nomadic has to offer.
Have a good week,
-Nick Pardini
Disclosure: I am short SPY.
Additional disclosure: Long SEB