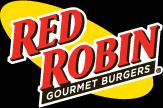 Red Robin Gourmet Burgers Inc. (NASDAQ:RRGB)
The price of RRGB stock surged on Friday's market activity, after the company was upgraded from Hold to Buy, and its price target raised from $83.00 to $86.00 by brokerage firm Miller Tabak
RRGB is currently trading for about $75.67, up $4.17 (or +5.84%), with 140,879 shares traded so far.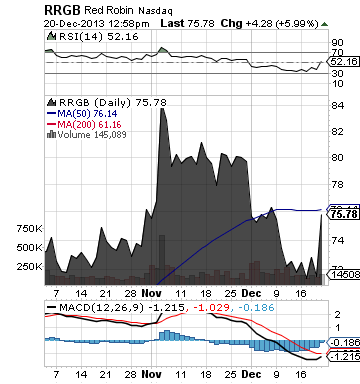 RRGB, together with its subsidiaries, develops, operates, and franchises casual-dining restaurants in the United States and Canada. Its restaurants offer gourmet burgers, as well as various salads, soups, appetizers, entrees, desserts, and signature Mad Mixology alcoholic and non-alcoholic specialty beverages.
More about RRGB at www.redrobin.com
**
Read Full Disclaimer at www.drstockpick.com/disclaimer
Disclosure: I have no positions in any stocks mentioned, and no plans to initiate any positions within the next 72 hours.