CombiMatrix Corporation (NASDAQ:CBMX)
CBMX reported that it has been selected by ProPath(NYSE:R) to provide its chromosomal microarray analysis (NYSE:CMA) testing for miscarriage analysis for ProPath patients.
ProPath is a provider of pathology services to clinicians, hospitals, reference laboratories and medical facilities nationwide, committed to providing comprehensive, high quality diagnostics services and CMA testing for miscarriage analysis. Also called Products of Conception testing, this will be an important new addition to ProPath's suite of women's health diagnostics.
According to CBMX, CMA testing for genetic abnormalities is quickly becoming the standard of care at leading diagnostic labs throughout the country, especially important in the case of stillbirths or miscarriages because it can provide parents valuable information about future pregnancies.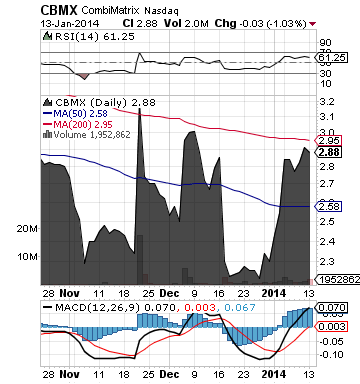 CBMX provides valuable molecular diagnostic solutions and comprehensive clinical support for the highest quality of care -- specializing in miscarriage analysis, prenatal and pediatric healthcare.
More about CombiMatrix Corporation (CBMX) at www.combimatrix.com
**

Nautilus, Inc. (NYSE:NLS)
Keep a close eye on NLS. The company reported sales growth in all segments of its business on its preliminary, unaudited results.
For the fourth quarter of 2013, NLS expects to report net sales of approximately $77.1 million, an 18.5% increase year over year, and non-GAAP fully diluted earnings per share from continuing operations are estimated to be in the range of $0.29 - $0.31 (excluding income tax expense of $0.04 per share), compared to $0.23 per share in the same period the prior year.
For the full year 2013, NLS expects net sales of approximate $218.8 million, a 12.8% increase year over year, and non-GAAP fully diluted earnings per share from continuing operations are expected to be in the range of $0.46 - $0.48 (excluding income tax benefit of $1.05 per share) versus $0.34 per share in 2012.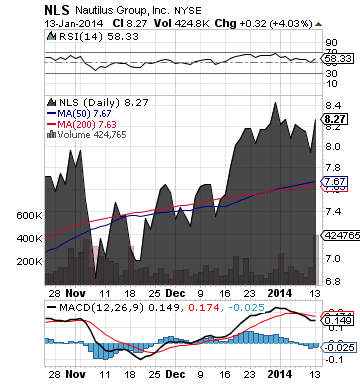 NLS is a global fitness products company providing innovative, quality solutions to help people achieve a healthy lifestyle.
More about Nautilus, Inc. (NLS) at www.nautilusinc.com
**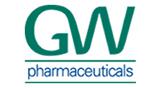 GW Pharmaceuticals plc (NASDAQ:GWPH)
Spasticity is a symptom defined as loss of mobility, painful spasms, stiffness and / or weakness of muscles, occurring in over 80% of multiple sclerosis (NYSE:MS) sufferers in the course of the diseasei. Spasticity can affect many aspects of the daily lives of patients with MS and is one of the main factors contributing to their distress and disability.
Ipsen and GWPH reported that they have entered into an exclusive agreement for Ipsen to promote and distribute Sativex(R), a sublingual cannabis extract spray intended for the treatment of spasticity due to multiple sclerosis (MS) in Latin America (excluding Mexico and the Islands of the Caribbean). GWPH will be responsible for commercial product supply to Ipsen.
Financial terms include an upfront payment to GWPH, regulatory and commercial milestone payments, and a long term supply price.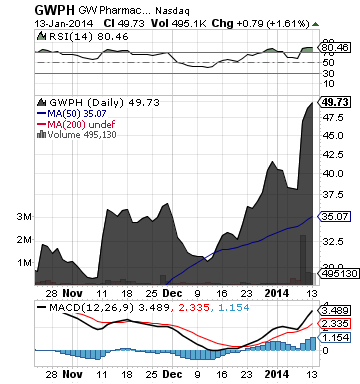 Sativex, developed and manufactured by GWPH, is already approved in 24 countries (principally in Europe) as a treatment of spasticity due to multiple sclerosis.
GWPH is a biopharmaceutical company focused on discovering, developing and commercializing novel therapeutics from its proprietary cannabinoid product platform in a broad range of disease areas.
More about GW Pharmaceuticals plc (GWPH) at www.gwpharm.com.
**
Read Full Disclaimer at www.pennyomega.com/disclaimer
Disclosure: I have no positions in any stocks mentioned, and no plans to initiate any positions within the next 72 hours.