Chesapeake Energy Corporation (NYSE:CHK)
CHK reported that it is pursuing strategic alternatives for its oilfield services division, Chesapeake Oilfield Services, including a potential spin-off to Chesapeake shareholders or an outright sale.
CHK's Chesapeake Oilfield Services had revenues in 2013 of approximately $2.2 billion, and its service offerings include drilling, hydraulic fracturing, oilfield rentals, rig relocation, and fluid handling and disposal.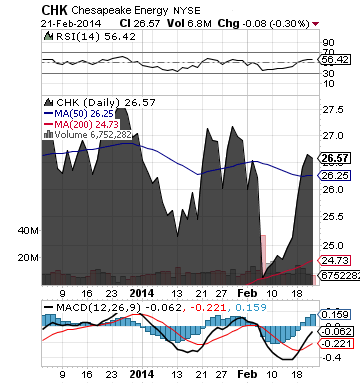 CHK is the second-largest producer of natural gas and the 11th largest producer of oil and natural gas liquids in the U.S.
More about Chesapeake Energy Corporation (CHK) at www.chk.com
**

Paragon Shipping Inc. (PRGN)
PRGN was initiated with a Buy rating and a 12-month price target of $12.00 by brokerage firm Jefferies Group.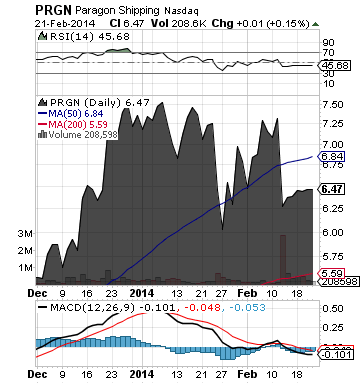 PRGN is an international shipping company incorporated under the laws of the Republic of the Marshall Islands with executive offices in Athens, Greece, specializing in the transportation of drybulk cargoes.
More about Paragon Shipping Inc. (PRGN) at www.paragonship.com
**
Read Full Disclaimer at www.pennyomega.com/disclaimer
Disclosure: I have no positions in any stocks mentioned, and no plans to initiate any positions within the next 72 hours.