Exelixis, Inc. (NASDAQ:EXEL)
Medullary thyroid cancer (MTC) is a form of thyroid carcinoma which originates from the parafollicular cells (C cells), which produce the hormone calcitonin. Medullary tumors are the third most common of all thyroid cancers. They make up about 3% of all thyroid cancer cases.
These tumors usually present as a mass in the neck or thyroid, often associated with lymphadenopathy, or they may be diagnosed through screening family members.
The overall survival of patients with MTC is 86% at 5 years and 65% at 10 years. Poor prognostic factors include advanced age, advanced stage, prior neck surgery, and associated multiple endocrine neoplasia type 2B.
EXEL reported that the European Commission has approved COMETRIQ (cabozantinib) for the treatment of adult patients with progressive, unresectable locally advanced or metastatic medullary thyroid carcinoma.
The U.S. FDA approved COMETRIQ for the treatment of progressive, metastatic MTC in the United States on November 29, 2012.
Pursuant to the terms of a commercialization and distribution agreement between EXEL and Swedish Orphan Biovitrum (Sobi) signed in February 2013, Sobi will support the commercialization of COMETRIQ in the European Union for the approved indication through the end of 2015.
Cabozantinib inhibits the activity of tyrosine kinases including RET, MET and VEGFRs. These receptor tyrosine kinases are involved in both normal cellular function and in pathologic processes such as oncogenesis, metastasis, tumor angiogenesis, and maintenance of the tumor microenvironment.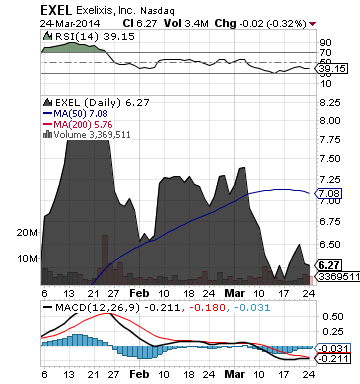 EXEL is a biotechnology company committed to developing small molecule therapies for the treatment of cancer. EXEL is focusing its proprietary resources and development efforts exclusively on COMETRIQ(NYSE:R) (cabozantinib).
More about Exelixis, Inc. (EXEL) at www.exelixis.com.
**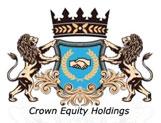 Crown Equity Holdings Inc. (OTCPK:CRWE)
CRWE is currently developing its CRWE Network (CRWE-PR.com), a social networking service compatible with both, the mobile and desktop web platform.
Update: The CRWE Network, which business model is based on selling advertising to local businesses, has reached the 231th community website in the U.S., associated with 1328 ZIP Codes, and includes coverage of the greater state of California, Northern and Southern Nevada, Wellington in Florida and 9 provinces in Canada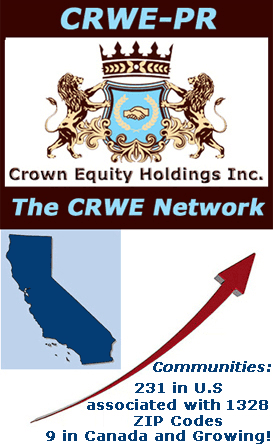 CRWE provides marketing solutions that boost customer awareness and merchant visibility on the Internet.
More about Crown Equity Holdings Inc. (OTCPK:CRWE) at www.crownequityholdings.com
**

Palo Alto Networks, Inc. (NYSE:PANW)
PANW was upgraded from Market Perform to Outperform and its price target raised from $80.00 to $90.00 per share by brokerage firm FBR Capital.
PANW will acquire Cyvera, a privately held cybersecurity company, for an aggregate purchase price of approximately $200 million, to fortify the Web defense it offers to customers, an attempt to keep up with consolidating security options that have reshaped other Silicon Valley companies. The acquisition is expected to close during the second half of fiscal 2014, subject to customary closing conditions and regulatory reviews.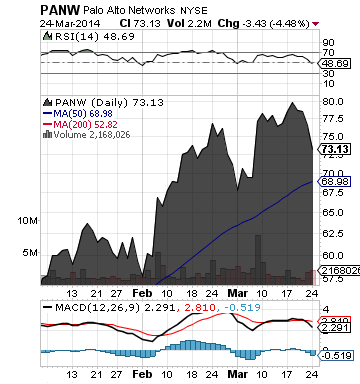 PANW is leading a new era in cybersecurity by protecting thousands of enterprise, government, and service provider networks from cyber threats. Unlike fragmented legacy products, PANW's security platform safely enables business operations and delivers protection based on what matters most in today's dynamic computing environments: applications, users, and content.
More about Palo Alto Networks, Inc. (PANW) at www.paloaltonetworks.com.
**
Read Full Disclaimer at www.pennyomega.com/disclaimer
Disclosure: I have no positions in any stocks mentioned, and no plans to initiate any positions within the next 72 hours.