BofI Holding, Inc. (NASDAQ:BOFI)
BOFI reported that its subsidiary BofI Federal Bank has entered into a definitive purchase and assumption agreement to purchase certain assets and assume all of the deposits of H&R Block Bank. The agreement is subject to regulatory approvals and other customary closing conditions.
In addition, the parties have agreed to terms of a program management agreement under which BOFI's BofI Federal Bank will provide H&R Block-branded financial services products: Emerald Prepaid MasterCard(NYSE:R), Refund Transfers and Emerald Advance(R) lines of credit through H&R Block's retail and digital channels.
BOFI expects the ongoing annual revenue from the H&R Block program management agreement to be approximately $26 to $28 million starting in fiscal 2015.
BOFI was upgraded from Market Perform to Outperform, with a price target of $100.00 per share by brokerage firm Keefe Bruyette.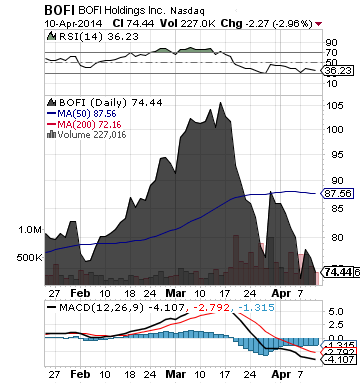 BOFI is the holding company for BofI Federal Bank, a nationwide bank that provides financing for single and multifamily residential properties, small-to-medium size businesses in target sectors, and selected specialty finance receivables.
More about BofI Holding, Inc. (BOFI) at www.bofiholding.com
**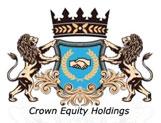 Crown Equity Holdings Inc. (OTCPK:CRWE)
CRWE reported that its CRWE-PR network of community targeted news, information and business directory publications, has achieved a milestone of creating 400 community based targeted website publications within the State of California. The CRWE-PR network (www.crwe-pr.com) has also completed sites for communities within Northern and Southern Nevada, as well as 9 provinces in Canada.
The CRWE-PR's mobile marketing platform includes a coupon page for added readership and businesses value. The network offers business owners the power of consumer targeting advertisement on a local and national scale through offerings and deals with their restaurant, auto repair, realtor, bar, movie theater, retail business, golf course, auto dealership and any other variety of businesses existing within a community.
Each community publication is searchable by name or zip code, and will consist of localized Real Estate, Hotels, Classified, City Data, News, Travel, Airlines and Business Listings pages for information. Readers and/or businesses can also create blogs for themselves in any CRWE-PR selected city publication.
CRWE is also preparing to keep building and strengthen the CRWE-PR network brand for readers and business owners, with additional localized news and informational targeted website publications for communities within the State of New York.
The CRWE Network's business model is based on selling advertising to local businesses.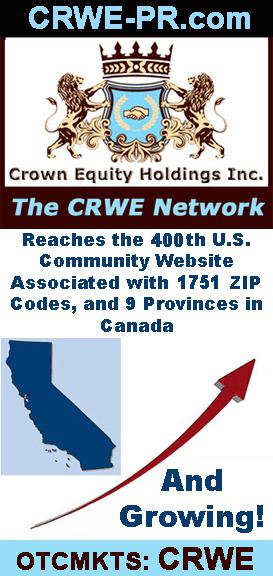 CRWE provides marketing solutions that boost customer awareness and merchant visibility on the Internet.
More about Crown Equity Holdings Inc. (OTCPK:CRWE) at www.crownequityholdings.com
**

InterCloud Systems, Inc. (OTCPK:ICLD)
ICLD reported that it was awarded two new major design contracts for small cell deployment.
The first contract is with a national DAS/small cell vendor to provide comprehensive professional small cell deployment and managed services to support their client's network in a major U.S. Theme Park. The second contract is with an OEM to provide communications design services for a major northeast metropolitan city's transit system.
These new contracts are valued at over $600,000 and expand on ICLD's already comprehensive DAS design portfolio which includes many high profile venues.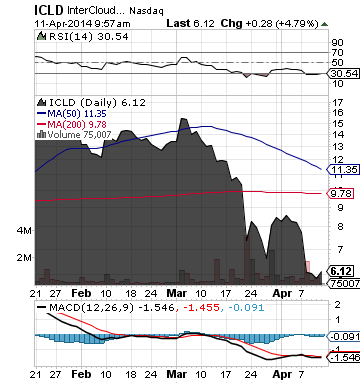 ICLD is a global single-source provider of value-added IT services for both corporate enterprises and service providers.
More about InterCloud Systems, Inc. (OTCPK:ICLD) at www.intercloudsys.com.
**
Read Full Disclaimer at www.pennyomega.com/disclaimer
Disclosure: I have no positions in any stocks mentioned, and no plans to initiate any positions within the next 72 hours.