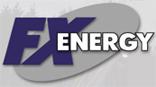 FX Energy, Inc. (NASDAQ:FXEN)
FXEN said that it has completed drilling operations on the Tuchola-4K well located on its Edge license in north central Poland, where FXEN holds 100% working interest. The well now is being completed in the lower Zechstein/upper Devonian formation.
Production tests reported April 30, 2014, indicate that the Tuchola-4K well, together with the original discovery well, Tuchola-3K, could produce initially at a combined rate of approximately 24 million cubic feet of gas per day (Mmcf/d).
FXEN cautioned that reserves for the Tuchola field cannot be determined solely by the announced flow rates. A specially designed testing program of sustained gas flows and shut-ins, along with very high-precision pressure tests, is scheduled to be completed and analyzed in a few weeks with results announced as soon as available.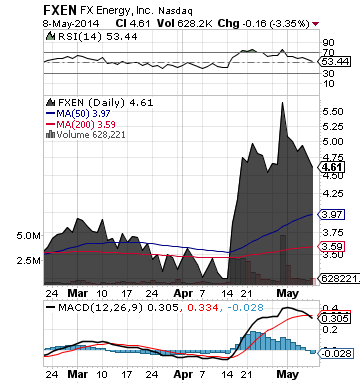 FXEN is an independent oil and gas exploration and production company with production in the U.S. and Poland.
More about FX Energy, Inc. (FXEN) at www.fxenergy.com.
**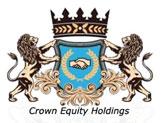 Crown Equity Holdings Inc. (OTCPK:CRWE)
CRWE provides marketing solutions that boost customer awareness and merchant visibility on the Internet.
The company is currently developing its CRWE Network (CRWE-PR.com), a social networking service compatible with both, the mobile and desktop web platform, that is designed to target all the communities in the U.S. and Canada.
Update: The CRWE Network, which business model is based on selling advertising to local businesses, has reached the 531th community website in the U.S., associated with 2096 ZIP Codes, and includes coverage of the greater state of California, Northern and Southern Nevada, Wellington in Florida and 10 provinces in Canada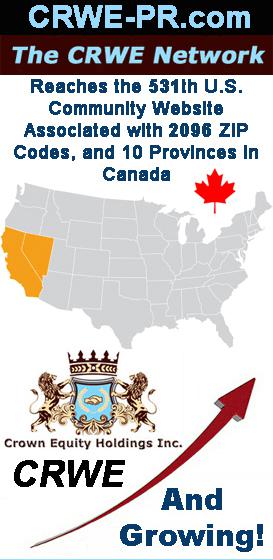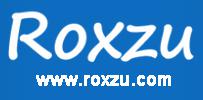 CRWE's local and national coupon distribution application "Roxzu" (roxzu.com) is in its product development stage and is currently online being test marketed for the Las Vegas, Nevada region. Roxzu's restaurant dining app will also features live dining and restaurant deals.
After testing and review, the application is expected to be integrated in all the geo community CRWE-PR network sites by the end of the 2Q of 2014.
CRWE has plans to expand the application to include auto repairs, realtors, bars, movie theaters, retailers, golf courses, auto dealerships and any other variety of businesses existing within a community.
CRWE Network's goal is to facilitate exchanges of goods and services in a manner similar to Craigslist, a classified advertisements website with sections devoted to jobs, housing, personals, for sale, items wanted, services, community, gigs, résumés, and discussion forums, while providing micro community news, information and business directory content.
More about Crown Equity Holdings Inc. (OTCPK:CRWE) at www.crownequityholdings.com or the CRWE Network at www.CRWE-PR.com
**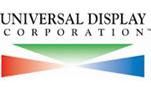 Universal Display Corp. (NASDAQ:OLED)
Keep a close eye on OLED. The company reported strong revenues, operating income and earnings on its financial results.
For the first quarter 2014, OLED posted revenues of $37.8 million compared to $15.0 million in the same period the prior year, operating income of $6.6 million versus operating loss of $7.2 million in the same quarter of the previous year, and net income of $4.0 million, or $0.09 per diluted share compared to a net loss of $4.8 million, or $(0.10) per diluted share in the first quarter of 2013.
No revenue was recognized under the Samsung Display Co., Ltd. (SDC) licensing agreement in the first quarter, as SDC is obligated to make licensing payments in the second and fourth quarters of the year. For 2014, OLED expects to recognize $50 million in SDC licensing revenues for the full year.
OLED expects 2014 revenues to reach the high end of its $190 million to $205 million guidance range.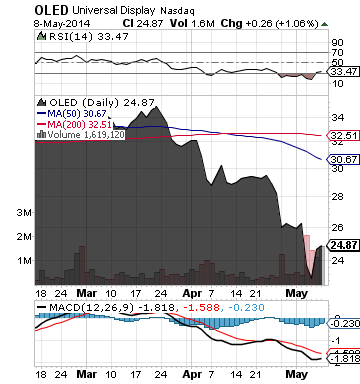 OLED is a leader in developing and delivering state-of-the-art, organic light emitting diode (OLED) technologies, materials and services to the display and lighting industries.
More about Universal Display Corp. (OLED) at www.udcoled.com.
**

Adept Technology Inc. (NASDAQ:ADEP)
After the closing bell on Thursday, ADEP reported solid performance on its financial results.
For the third quarter of fiscal 2014, ADEP posted revenues of $15.1 million, compared with $10.9 million in the same period the prior year, and operating income of $0.3 million, compared with an operating loss of $1.9 million in the third quarter of fiscal 2013.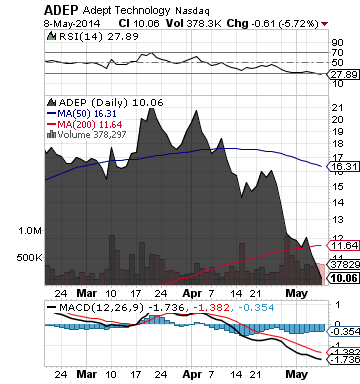 ADEP is a global, leading provider of intelligent robots, autonomous mobile solutions and services that enable customers to achieve precision, speed, quality and productivity in their assembly, handling, packaging, testing, and logistical processes.
More about Adept Technology Inc. (ADEP) at www.adept.com.
**
Read Full Disclaimer at www.finance.crwe-pr.com/disclaimer
Disclosure: I have no positions in any stocks mentioned, and no plans to initiate any positions within the next 72 hours.