Gulf Resources, Inc. (NASDAQ:GURE)
Keep a close eye on GURE. The company reported an impressive performance on its financial results.
For the first quarter 2014, GURE posted net revenue of $25,592,176, a 14% increase year over year, income from operations of $5,601,644, an increase of approximately 115% over the same period the prior year, and net income of $4,286,338, increased by approximately 128% compared to the first quarter 2013.
According to its business outlook, GURE forecasts total revenue approximately $124.3 million, and net income to range between $22.02 million and $23.1 million in fiscal year 2014.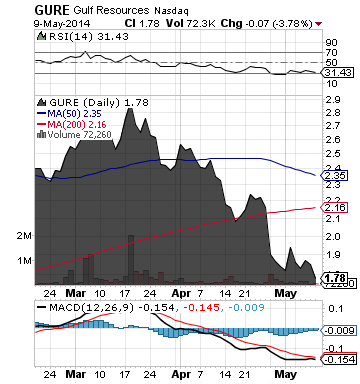 GURE operates through two wholly-owned subsidiaries, Shouguang City Haoyuan Chemical Company Limited and Shouguang Yuxin Chemical Industry Co., Limited. GURE believes that it is one of the largest producers of bromine in China. Elemental Bromine is used to manufacture a wide variety of compounds utilized in industry and agriculture.
More about Gulf Resources, Inc. (GURE) at www.gulfresourcesinc.com.
**
Crown Equity Holdings Inc. (OTCPK:CRWE)
The company is currently developing its CRWE Network (CRWE-PR.com), a social networking service compatible with both, the mobile and desktop web platform, that is designed to target all the communities in the U.S. and Canada.
Update: The CRWE Network, which business model is based on selling advertising to local businesses, has reached the 541th community website in the U.S., associated with 2107 ZIP Codes, and includes coverage of the greater state of California, Northern and Southern Nevada, Wellington in Florida and 10 provinces in Canada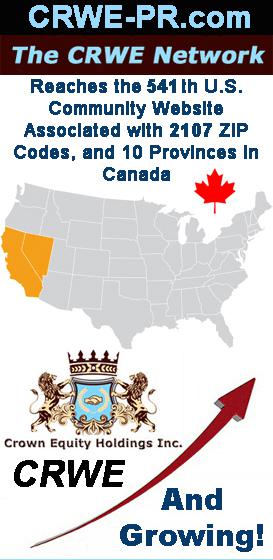 More about Crown Equity Holdings Inc. (OTCPK:CRWE) at www.crownequityholdings.com or the CRWE Network at www.CRWE-PR.com
**

Amgen Inc. (NASDAQ:AMGN)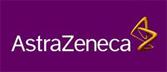 AstraZeneca PLC (NYSE:AZN)
AMGN and AZN reported that the Phase 3 AMAGINE-1(NYSE:TM) study evaluating brodalumab (AMG 827) in patients with moderate-to-severe plaque psoriasis met all primary and secondary endpoints for both evaluated doses.
Primary endpoints were patients achieving at least a 75% improvement from baseline in disease severity at week 12, as measured by the Psoriasis Area Severity Index (PASI 75), and patients achieving clear or almost clear skin at week 12 according to the static Physician Global Assessment (sPGA 0 or 1).
A PASI score is a measure of psoriatic plaque redness, scaling and thickness and the extent of involvement in each region of the body. sPGA is a physician's rating of psoriasis severity at a given point in time based on plaque, scaling and redness.
Psoriasis is a non-contagious chronic disease in which the immune system causes skin cells to grow at an accelerated rate. Instead of being shed, skin cells pile up, causing painful and itchy, red, scaly patches.
Brodalumab is the only investigational treatment in development that binds to the interleukin-17 (IL-17) receptor and inhibits inflammatory signaling by blocking the binding of several IL-17 ligands to the receptor.
In April 2012, AMGN and AZN formed a collaboration to jointly develop and commercialize five monoclonal antibodies from AMGN's clinical inflammation portfolio, including brodalumab (AMG 827).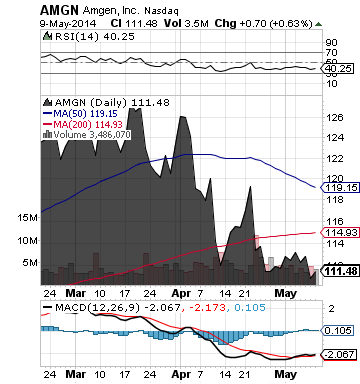 AMGN is committed to unlocking the potential of biology for patients suffering from serious illnesses by discovering, developing, manufacturing and delivering innovative human therapeutics.
More about Amgen Inc. (AMGN) at www.amgen.com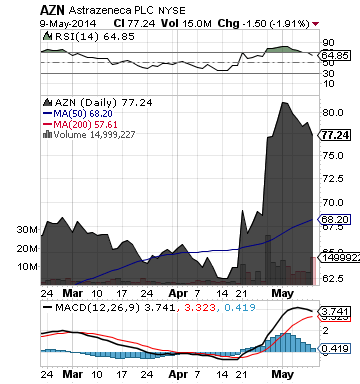 AZN is a global, innovation-driven biopharmaceutical business that focuses on the discovery, development and commercialisation of prescription medicines, primarily for the treatment of cardiovascular, metabolic, respiratory, inflammation, autoimmune, oncology, infection and neuroscience diseases.
More about AstraZeneca PLC (AZN) at www.astrazeneca.com
**
Read Full Disclaimer at www.finance.crwe-pr.com/disclaimer
Disclosure: I have no positions in any stocks mentioned, and no plans to initiate any positions within the next 72 hours.