Enstar Group Limited (NASDAQ:ESGR)
Keep a close eye on ESGR. After the closing bell on Friday, the company reported strong performance on its financial results.
For the three months ended March 31, 2014, ESGR posted consolidated net earnings of $29.6 million (or $1.77 per fully diluted share), compared to $12.0 million (or $0.72 per fully diluted share) in the same period the prior year, and net income of $127.58 million, versus $82.19 million a year ago
ESGR's shareholders' equity at March 31, 2014 amounted to $1,786.6 million (or $106.94 per fully diluted share), as compared to $1,755.5 million (or $105.20 per fully diluted share) at December 31, 2013.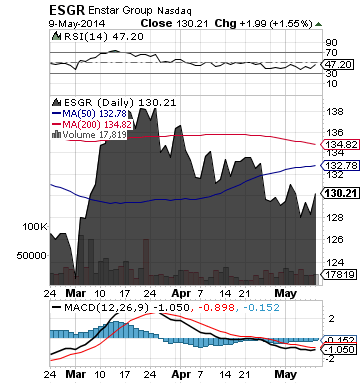 ESGR is a Bermuda company with a core focus of acquiring and managing insurance and reinsurance companies in run-off and portfolios of insurance and reinsurance business in run-off, and providing management, consultancy and other services to the insurance and reinsurance industry.
More about Enstar Group Limited (ESGR) at www.enstargroup.com
**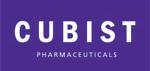 Cubist Pharmaceuticals Inc. (CBST)
There has been a worldwide increase in the number of infections caused by Gram-negative bacteria. Highly adaptive pathogens that can develop resistance through several mechanisms, resistant Gram-negative bacteria are a serious global public health concern., as highlighted in the April 30, 2014 World Health Organization report.
Collectively, the common Gram-negative pathogens E. coli, Klebsiella pneumoniae and Pseudomonas aeruginosa account for approximately one-third of all pathogens and 70% of all Gram-negative pathogens causing healthcare-associated infections (HAIs). These Gram-negative bacteria are common causes of urinary tract and intra-abdominal infections.
CBST reported the first detailed results from positive pivotal Phase 3 clinical trials of its antibiotic candidate ceftolozane/tazobactam in development to treat serious infections including complicated urinary tract infections (cUTI) and complicated intra-abdominal infections (cIAI).
In the Phase 3 clinical trial in cUTI, ceftolozane/tazobactam met its primary endpoint of statistical non-inferiority compared to levofloxacin (10% non-inferiority margin).
In the Phase 3 clinical trial in cIAI, ceftolozane/tazobactam, in combination with metronidazole, met both the U.S. Food and Drug Administration (FDA) and European Medicines Agency (NYSEMKT:EMA) primary endpoints of statistical non-inferiority compared to meropenem.
Ceftolozane/tazobactam, an antibiotic candidate being developed to treat certain Gram-negative infections, consists of ceftolozane, a novel cephalosporin that has demonstrated potent in vitro activity against Pseudomonas aeruginosa, with tazobactam, a well-established beta-lactamase inhibitor.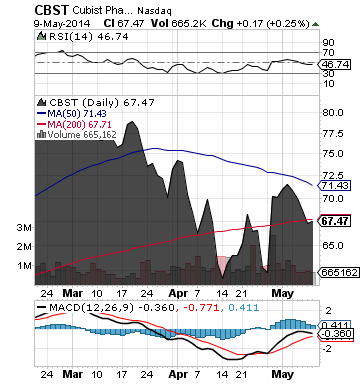 CBST is a global biopharmaceutical company focused on the research, development, and commercialization of pharmaceutical products that address significant unmet medical needs in the acute care environment.
More about Cubist Pharmaceuticals Inc. (CBST) at www.cubist.com.
**
Read Full Disclaimer at www.finance.crwe-pr.com/disclaimer
Disclosure: I have no positions in any stocks mentioned, and no plans to initiate any positions within the next 72 hours.