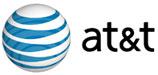 AT&T Inc. (NYSE:T) and DirecTV (Nasdaq:DTV) reported that they have entered into a definitive agreement, unanimously approved by the Boards of Directors of both companies, under which AT&T will acquire DirecTV in a stock-and-cash transaction for $95 per share ($48.5 billion).
The combined company will be a stronger competitive alternative to cable for consumers wanting a better bundle of top-quality broadband, video and mobile services, as well as a better customer experience and enhanced innovation. Consumers will also benefit from the combined companies' additional scale in video content distribution across its mobile, video and broadband networks.
On Friday's trading session, shares of AT&T climbed slightly $0.22 (or +0.60%) to $36.74, while DirecTV surged $1.06 (or +1.25%) to $86.18 per share.
AT&T Inc. (NYSE:T) is a premier communications holding company and one of the most honored companies in the world.
DirecTV (Nasdaq:DTV) is one of the world's leading providers of digital television entertainment services.
**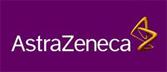 The board of directors of AstraZeneca PLC (NYSE:AZN) has rejected three previous proposals from Pfizer Inc. (NYSE:PFE), saying they undervalued the company.
On Sunday, Pfizer reported its final proposal to combine the two companies. Under the terms, AstraZeneca shareholders would receive, for each AstraZeneca share, 1.747 shares in the combined entity and 2,476 pence in cash, representing an indicative value of GBP55.00 or $92.53 per share.
Pfizer believes its proposal is compelling for AstraZeneca's shareholders and that a Pfizer-AstraZeneca combination is in the best interests of all stakeholders.
Under the final proposal, Pfizer and AstraZeneca shareholders would own approximately 74% and 26%, respectively, of the combined company.
On Friday's market activity, shares of Pfizer climbed slightly $0.06 (or +0.21%) to $29.12, while AstraZeneca closed at $80.28 per share, down 0.24 (or -0.30%).
AstraZeneca PLC (NYSE:AZN) is a global, innovation-driven biopharmaceutical business with a primary focus on the discovery, development and commercialization of prescription medicines for gastrointestinal, cardiovascular, neuroscience, respiratory and inflammation, oncology and infectious disease.
Pfizer Inc. (NYSE:PFE), a biopharmaceutical company, discovers, develops, manufactures, and sells healthcare products worldwide. Its product portfolio includes medicines and vaccines, as well as various consumer healthcare products
**
Read Full Disclaimer at www.finance.crwe-pr.com/disclaimer
Disclosure: I have no positions in any stocks mentioned, and no plans to initiate any positions within the next 72 hours.