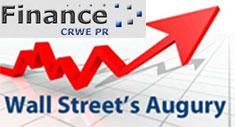 BioCryst Pharmaceuticals, Inc. (NASDAQ:BCRX)
Hereditary angioedema (NYSE:HAE) is a very rare and potentially life-threatening genetic condition that occurs in about 1 in 10,000 to 1 in 50,000 people. HAE symptoms include episodes of edema (swelling) in various body parts including the hands, feet, face and airway.
In addition, patients often have bouts of excruciating abdominal pain, nausea and vomiting that is caused by swelling in the intestinal wall. Airway swelling is particularly dangerous and can lead to death by asphyxiation.
In March 2013, BCRX initiated a Phase 1 clinical trial to evaluate the safety, pharmacokinetics and phamacodynamics of orally-administered BCX4161 in healthy volunteers. In July 2013, BCRX announced that its randomized, placebo-controlled, Phase 1 clinical trial of orally-administered BCX4161 in healthy volunteers successfully met all of its objectives. The safety, tolerability, drug exposure and on-target kallikrein inhibition results of this Phase 1 trial strongly supported advancing the development program into a Phase 2a trial in high-attack frequency hereditary angioedema (HAE) patients.
BCRX expects to report results for the OPuS-1 (Oral ProphylaxiS-1) proof of concept Phase 2a clinical trial of orally-administered BCX4161 in patients with hereditary angioedema (HAE) the morning of Tuesday, May 27, 2014. BCRX will host a conference call and webcast at 8:30 a.m. Eastern Time to discuss the trial results.
BCRX designs, optimizes and develops novel small molecule drugs that block key enzymes involved in infectious and rare diseases, with the goal of addressing unmet medical needs of patients and physicians. BCRX's core development programs include BCX4161 and two next generation oral inhibitors of plasma kallikrein for hereditary angioedema; peramivir, a viral neuraminidase inhibitor for the treatment of influenza; and BCX4430, a broad spectrum antiviral for hemorrhagic fevers.
More about BioCryst Pharmaceuticals, Inc. (BCRX) at www.biocryst.com
**
Read Full Disclaimer at www.finance.crwe-pr.com/disclaimer
Disclosure: I have no positions in any stocks mentioned, and no plans to initiate any positions within the next 72 hours.