CytRx Corporation (CYTR)
A sarcoma is a type of cancer that begins in any part of the body, such as the bone or soft tissue. Soft tissue sarcomas can develop from soft tissues like fat, muscle, nerves, fibrous tissues, blood vessels, or deep skin tissues. They can arise anywhere in the body at any age.
The American Cancer Society's estimates for soft tissue sarcomas in the United States for 2014 are (these statistics include both adults and children):
* About 12,020 new soft tissue sarcomas will be diagnosed (6,550 cases in males and 5,470 cases in females).
* 4,740 Americans (2,550 males and 2,190 females) are expected to die of soft tissue sarcomas.
CYTR reported updated results from its ongoing multicenter, randomized, open-label global Phase 2b clinical trial investigating the efficacy and safety of aldoxorubicin compared with doxorubicin as first-line therapy in subjects with metastatic, locally advanced or unresectable soft tissue sarcomas.
The updated trial results demonstrated that aldoxorubicin significantly increases progression-free survival (NYSE:PFS), PFS at 6 months, overall response rate (ORR) and tumor shrinkage, compared to doxorubicin, the current standard-of-care, as a first-line treatment in patients with soft tissue sarcomas
CYTR holds the exclusive worldwide rights to aldoxorubicin.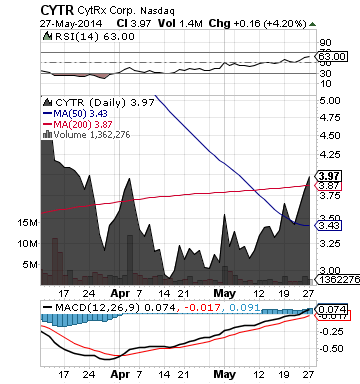 CYTR is a biopharmaceutical research and development company specializing in oncology.
More about CytRx Corporation (CYTR) at www.cytrx.com.
**

Qihoo 360 Technology Co. Ltd. (NYSE:QIHU)
After the closing bell on Tuesday, QIHU reported another quarter of strong growth and solid operational metrics.
On its unaudited financial results for the first quarter 2014, QIHU posted revenues of $265.1 million, a 141.3% increase year over year, operating income of $39.6 million, compared to $6.8 million in the same period the prior year, and net income attributable to the company of $49.1 million, compared to $5.6 million in the first quarter of 2013.
For the second quarter of 2014, QIHU expects revenues to be between $300 million and $305 million, representing a year-over-year increase of 98% to 101% and quarter-over-quarter increase of 13% to 15%.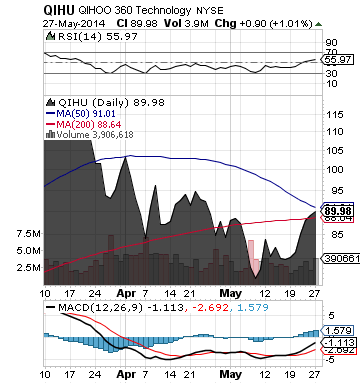 QIHU is a leading Internet company in China. It has built one of the largest open Internet platforms in China and monetizes its massive user base primarily through online advertising and through Internet value-added services on its open platform.
More about Qihoo 360 Technology Co. Ltd. (QIHU) at corp.360.cn
**

FormFactor, Inc. (NASDAQ:FORM)
FORM was upgraded from Neutral to Buy and a price target of $8.50 per share by brokerage firm B. Riley
FORM has raised its guidance, driven by customer demand across the SOC and the DRAM segments.
FORM expects revenue for its fiscal second quarter of 2014 to be between $65 and $69 million, higher than its previous revenue guidance of $62 to $66 million, while Non-GAAP gross margin is expected to be between 34% to 37%, higher than FORM's previous gross margin guidance of 31% to 34%.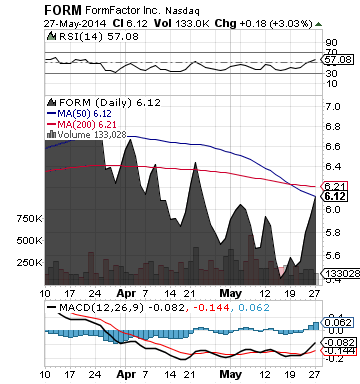 FORM is a leader in advanced wafer test solutions. Its advanced wafer probe cards enable semiconductor manufacturers to lower their overall production costs, improve yields, and bring next-generation devices to market.
More about FormFactor Inc. (FORM) at www.formfactor.com.
**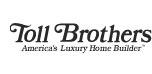 Toll Brothers Inc. (NYSE:TOL)
Keep a close eye on TOL. The company's quarterly profit more than doubled year over year.
For its second quarter fiscal 2014, TOL posted total revenues of $860.4 million, a 67% increase year over year, and net income of $65.2 million, or $0.35 per share diluted, compared to $24.7 million, or $0.14 per share diluted in the same period the prior year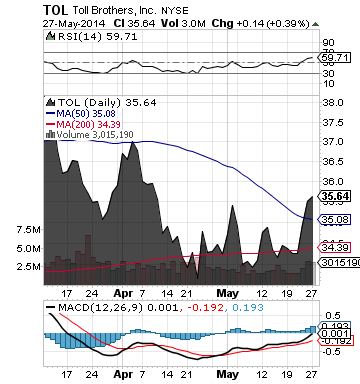 TOL is the nation's leading builder of luxury homes. It acquires and develops commercial and apartment properties through Toll Commercial and Toll Apartment Living, and the affiliated Toll Brothers Realty Trust, and develops urban low-, mid- and high-rise for-sale condominiums through Toll Brothers City Living.
More about Toll Brothers Inc. (TOL) at www.tollbrothers.com.
**
Read Full Disclaimer at www.finance.crwe-pr.com/disclaimer
Disclosure: I have no positions in any stocks mentioned, and no plans to initiate any positions within the next 72 hours.