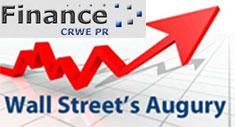 Retrophin, Inc. (NASDAQ:RTRX)
Keep a close eye on RTRX. After the closing bell on Thursday, the company reported that it has entered into a license agreement with Mission Pharmacal Company, for U.S. marketing rights to Thiola(NYSE:R) (tiopronin).
Thiola is approved by the FDA for the treatment of cystinuria, a rare genetic cystine transport disorder that causes high cystine levels in the urine and the formation of recurring kidney stones. The resulting long-term damage can cause loss of kidney function in addition to substantial pain and loss of productivity associated with renal colic and stone passage. The worldwide prevalence of the disease is believed to be one in 7,000.
With the addition of this new product, RTRX has raised its revenue guidance. For 2014, RTRX now expects revenues in the range of $30 million - $35 million, up from the previous range of $20 million - $22 million, while for 2015, RTRX expects EPS (non GAAP) to be between $0.75 and $1.25 with revenues in the range of $60 million - $70 million, up from the previous revenue forecast of $36 million - $41 million.
Financial terms of the agreement were not immediately disclosed.
RTRX also announced the hiring of Alvin Shih, M.D. (former Pfizer executive) as Executive Vice President of Research and Development, and a $40 million senior secured loan and $40 million of 4.5% of Senior Convertible Notes. The conversion rate is 57.43 shares per $1,000 of principal amount of Notes ($17.41 conversion price). The Notes will mature on May 30, 2019.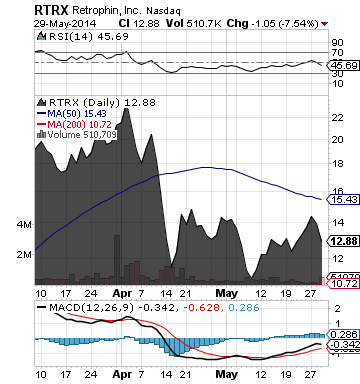 RTRX is a pharmaceutical company focused on the development, acquisition and commercialization of drugs for the treatment of serious, catastrophic or rare diseases for which there are currently no viable options for patients.
More about Retrophin, Inc. (RTRX) at www.retrophin.com.
**
Read Full Disclaimer at www.finance.crwe-pr.com/disclaimer
Disclosure: I have no positions in any stocks mentioned, and no plans to initiate any positions within the next 72 hours.