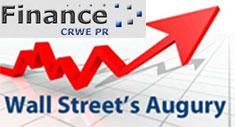 Nektar Therapeutics (NASDAQ:NKTR)
Opioids are medications that relieve pain. They include substances such as morphine, codeine, oxycodone, and methadone.
Opioids bind to specific proteins called opioid receptors that are located in the brain, spinal cord, and gastrointestinal tract. Through this mechanism, opioids are able to block the brain's ability to perceive pain. Instead, opioids tend to stimulate the pleasure centers of the brain, inducing euphoria.
Opioid use carries several side effects. These include drowsiness, nausea, slower breathing, a general depression of the respiratory system, and opioids often cause constipation, or opioid-induced constipation
Constipation is a common adverse event with opioid treatment as opioid binding to peripheral opioid receptors in the gastrointestinal tract can result in electrolyte absorption and decreased small intestinal fluid, as well as abnormal gastrointestinal motility. In fact, the incidence of opioid-induced constipation can be as high as 81% in patients taking opioids.
NKTR's partner AstraZeneca reported that the majority of U.S. FDA Anesthetic and Analgesic Drug Products Advisory Committee members voted that the FDA should not require cardiovascular outcomes trials for the peripherally-acting mu-opioid receptor antagonist (PAMORA) class of drugs, which includes MOVANTIK(NYSE:TM) (naloxegol oxalate), an investigational treatment for opioid-induced constipation for patients with chronic non-cancer pain.
Following a clarification of the vote, the majority of the Committee suggested continued post-approval data collection for cardiovascular safety.
The FDA is not bound by the Advisory Committee's recommendation, but takes its advice into consideration when reviewing applications for investigational medicines. The Prescription Drug User Fee Act (PDUFA) date set by the FDA for MOVANTIK is September 16, 2014.
MOVANTIK was designed using NKTR's proprietary oral, small molecule polymer conjugate technology. It is an investigational peripherally-acting mu-opioid receptor antagonist (PAMORA) specifically designed for the treatment of opioid-induced constipation in patients with chronic non-cancer pain.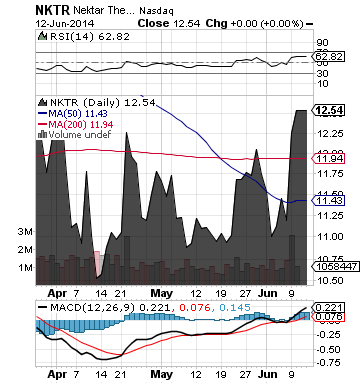 NKTR has a robust R&D pipeline of potentially high-value therapeutics in pain, oncology and other therapeutic areas. In the area of pain, NKTR has an exclusive worldwide license agreement with AstraZeneca for MOVANTIK, an investigational drug candidate, which has been filed for regulatory approvals in the U.S., Europe and Canada as a once-daily, oral tablet for the treatment of opioid-induced constipation.
More about Nektar Therapeutics (NKTR) at www.nektar.com.
**
Read Full Disclaimer at www.finance.crwe-pr.com/disclaimer
Disclosure: The author has no positions in any stocks mentioned, and no plans to initiate any positions within the next 72 hours.