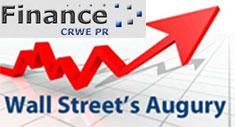 CorMedix Inc. (NYSEMKT:CRMD)
Intravascular catheters are indispensable in modern-day medical practice, particularly in intensive care units. Although such catheters provide necessary vascular access, their use puts patients at risk for local and systemic infectious complications, including local site infection, catheter-related bloodstream infections (CRBI), septic thrombophlebitis, endocarditis, and other metastatic infections (e.g., lung abscess, brain abscess, osteomyelitis, and endophthalmitis)
Health-care institutions purchase millions of intravascular catheters each year. The incidence of CRBIs varies considerably by type of catheter, frequency of catheter manipulation, and patient-related factors (e.g., underlying disease and acuity of illness).
CRMD's Neutrolin(NYSE:R) is a catheter lock solution for the prevention of catheter-related bloodstream infections (CRBI), and maintenance of catheter patency in Hemodialysis patients.
It is a broad-spectrum antimicrobial/antifungal and anticoagulant combination that is active against common microbes including antibiotic-resistant strains and in addition may prevent biofilm formation. CRMD believes that using Neutrolin(R) as a catheter lock solution will significantly reduce the incidence of CRBIs, thus reducing the need for local and systemic antibiotics while prolonging catheter life.
CRMD reported the progress of on-going discussions with the U.S. Food and Drug Administration (FDA) for a planned pivotal Phase 3 randomized controlled trial for Neutrolin(R) for use in hemodialysis patients with a central venous catheter.
CRMD worked with the FDA to develop the protocol design for the planned trial for a marketing application. Based on FDA input, the planned Phase 3 clinical trial will be a multi-center, randomized, controlled study conducted in the U.S. and Europe. Dr. Michael Allon, Professor, Department of Medicine, Division of Nephrology, University of Alabama, Birmingham will be the Study Chair of the Neutrolin Phase 3 program.
CRMD believes that Neutrolin is well positioned to unlock significant shareholder value.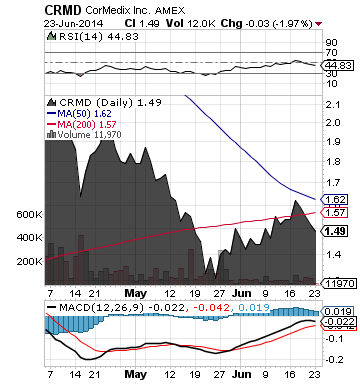 CRMD is a commercial-stage pharmaceutical company that seeks to in-license, develop and commercialize therapeutic products for the prevention and treatment of cardiac, renal and infectious diseases. CRMD's first commercial product in Germany is Neutrolin(R), a catheter lock solution for the prevention of catheter related bloodstream infections and maintenance of catheter patency in tunneled, cuffed, central venous catheters used for vascular access in hemodialysis patients.
More about CorMedix Inc. (CRMD) at www.cormedix.com
**
Read Full Disclaimer at www.finance.crwe-pr.com/disclaimer
Disclosure: The author has no positions in any stocks mentioned, and no plans to initiate any positions within the next 72 hours.