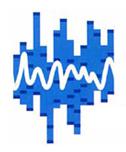 Genetic Technologies Limited (NASDAQ:GENE)
A single nucleotide polymorphism, or SNP (pronounced "snip"), is a variation at a single position in a DNA sequence among individuals. Although a particular SNP may not cause a disorder, some SNPs are associated with certain diseases. These associations allow scientists to look for SNPs in order to evaluate an individual's genetic predisposition to develop a disease.
BREVAGen(NYSE:TM), a test that looks for the presence (or absence) of SNPs, is used for assessing the risk of sporadic (non-familial) breast cancer. Certain SNPs are associated with breast cancer, so by identifying these, it is possible to predict if a person is more, or less, likely to develop breast cancer.
GENE reported that the number of BREVAGen test samples received during the quarter ended June 30, 2014 returned to levels achieved in late 2013. Total patient samples received during the quarter were 1,096, representing 37% growth over the March 2014 quarter (800 samples).
The June quarter completes the 2014 financial year for GENE, with 3,935 samples received in the financial year, more than doubling the 1,547 received in the previous corresponding period.
GENE benefited during the quarter from an increased focus on breast centres, radiology groups and high population, health-conscious territories, and this activity is anticipated to result in further growth over the coming quarters.
GENE is on target to release the next generation BREVAGen test in the fourth quarter 2014. The new version of BREVAGen incorporates an expanded SNP panel, providing an increase in predictive power. Importantly, it will also be validated in African American and Hispanic populations, thereby increasing the applicable market and simplifying the marketing process for BREVAGen in clinics and breast centres.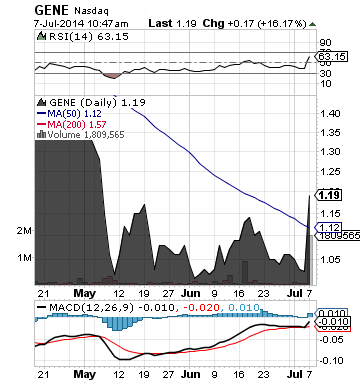 GENE was an early pioneer in recognizing important new applications for "non-coding" DNA (Deoxyribonucleic Acid). GENE has since been granted patents in 24 countries around the world, securing intellectual property rights for particular uses of non-coding DNA in genetic analysis and gene mapping across all genes in all species.
More about Genetic Technologies Limited (GENE) at www.gtglabs.com.
**

EveryWare Global, Inc. (NASDAQ:EVRY)
EVRY reported that hourly workers at the Company's Lancaster, Ohio operation voted to accept revisions to their labor agreement that will reduce operating costs at EVRY. The Company's hourly employees at its Monaca, Pennsylvania facility voted down similar proposed revisions to their separate labor agreement.
The ratified agreement for the Lancaster facility remains subject to final documentation, approval by EVRY's Board of Directors, review of the Company's restructuring plan by the United Steelworkers Union, and a $20 million investment into EVRY by Monomoy Capital Partners, L.P. and its affiliated funds
While EVRY is in receipt of an investment proposal by Monomoy, the Company and Monomoy have no agreement on an investment at this time. There is no guarantee that EVRY will reach agreement with Monomoy on the terms of an investment and there is no assurance that EVRY's lender group will accept an equity investment by Monomoy or any other party.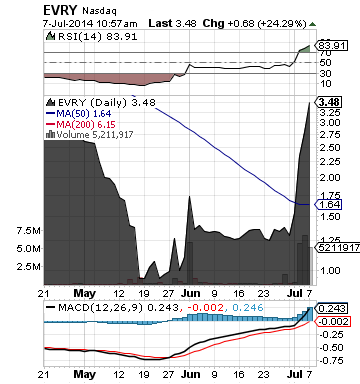 EVRY is a leading global marketer of tabletop and food preparation products for the consumer and foodservice markets, with operations in the United States, Canada, Mexico, Latin America, Europe and Asia.
More about EveryWare Global, Inc. (EVRY) at www.everywareglobal.com
**
Read Full Disclaimer at www.finance.crwe-pr.com/disclaimer
Disclosure: The author has no positions in any stocks mentioned, and no plans to initiate any positions within the next 72 hours.