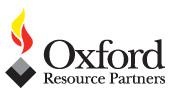 Oxford Resource Partners, L.P. (OXF)
In 2010, OXF signed a contract to deliver coal to Big Rivers Electric Corp. through 2015. Two years later, OXF sued Big Rivers for terminating the agreement.
On Monday, OXF disclosed in a filing with the Securities and Exchange Commission that its subsidiary Oxford Mining Company - Kentucky, LLC entered into a Mediation Settlement Agreement with Big Rivers Electric Corp.
Pursuant to the terms of the Settlement Agreement, Big Rivers is obligated to make a settlement payment to OXF in the amount of $19,500,000 within thirty days after the date of the Settlement Agreement.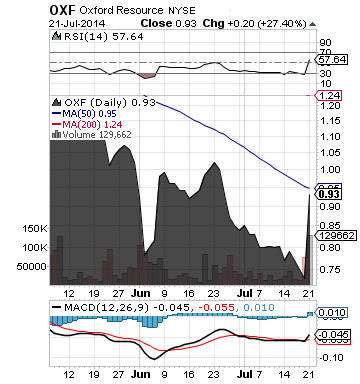 OXF is a low-cost producer of high-value thermal coal in Northern Appalachia. The company markets its coal primarily to large electric utilities with coal-fired, base-load scrubbed power plants under long-term coal sales contracts.
More about Oxford Resource Partners, L.P. (OXF) at www.OxfordResources.com.
***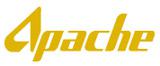 Apache Corp. (NYSE:APA)
Acording to reports, the activist hedge fund firm Jana Partners LLC said in a letter to investors that it has built a stake worth more than $1 billion in APA, its largest new investment in the second quarter, and is calling for the company to sell off its international holdings to drill exclusively on American soil, and to exit some of APA's most expensive projects in Canada and Australia that aim to export natural gas, to free up cash flow.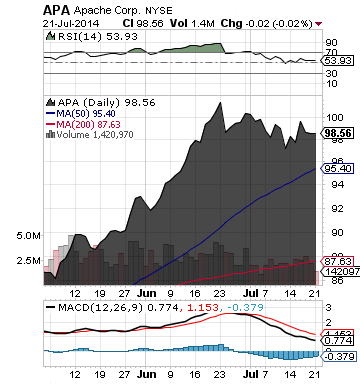 APA is an oil and gas exploration and production company with operations in the United States, Canada, Egypt, the United Kingdom and Australia.
More about Apache Corp. (APA) at www.apachecorp.com
**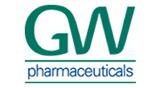 GW Pharmaceuticals plc (NASDAQ:GWPH)
Shares of GWPH surged $3.07 (or +3.67%) to $86.61 on Monday's trading session.
GWPH commercialized the world's first plant-derived cannabinoid prescription drug, Sativex(NYSE:R), which is approved for the treatment of spasticity due to multiple sclerosis in 25 countries outside the United States. Sativex is also in Phase 3 clinical development as a potential treatment of pain in people with advanced cancer. This Phase 3 program is intended to support the submission of a New Drug Application for Sativex in cancer pain with the United States Food and Drug Administration (FDA) and in other markets around the world.
Recently, the FDA has granted Fast Track designation to GWPH's investigational cannabidiol product, Epidiolex(R), in the treatment of Dravet syndrome, a rare and catastrophic treatment-resistant form of childhood epilepsy for which there is currently no cure.
FDA's Fast Track program facilitates the development and review of drugs intended to treat serious conditions and fill an unmet medical need. A drug development program with Fast Track designation is afforded greater access to the FDA for the purpose of expediting the drug's development, review and potential approval to get important new drugs to the patient earlier.
In addition to Dravet syndrome, GWPH plans to conduct a clinical development program for Epidiolex in the treatment of Lennox-Gastaut syndrome (LGS). Following receipt earlier in 2014 of orphan drug designation by the FDA in LGS, GWPH expects to hold a pre-IND meeting with the FDA for Epidiolex in the treatment of LGS in mid-2014, and expects to conduct two Phase 3 trials in LGS during 2015.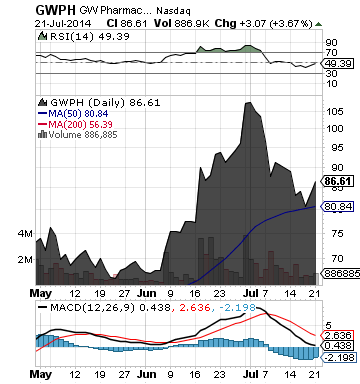 GWPH is a biopharmaceutical company focused on discovering, developing and commercializing novel therapeutics from its proprietary cannabinoid product platform in a broad range of disease areas.
More about GW Pharmaceuticals plc (GWPH) at www.gwpharm.com
**
Read Full Disclaimer at www.finance.crwe-pr.com/disclaimer
Disclosure: The author has no positions in any stocks mentioned, and no plans to initiate any positions within the next 72 hours.