BPZ Resources, Inc. (NYSE:BPZ)
Keep a close eye on BPZ. The company has received notification from the New York Stock Exchange (NYSE) that it had fallen below the NYSE's continued listing standard, which requires a minimum average closing price of $1.00 per share over 30 consecutive trading days.
BPZ is considering available options to regain compliance and is pursuing various strategies to remain a listed company.
According to the company, BPZ continues working to increase production and reduce costs, two new wells are being completed and BPZ expects to report production rates this month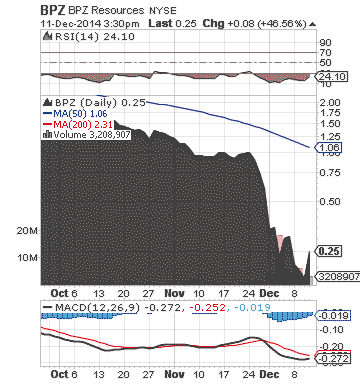 BPZ is an independent oil and gas exploration and production company which has license contracts covering approximately 1.9 million net acres in offshore and onshore Peru.
More about BPZ Resources, Inc. (BPZ) at www.bpzenergy.com
**
Crown Equity Holdings Inc. (OTCPK:CRWE)
The company is currently developing its CRWE Network ( www.CRWE-PR.com ), a growing network of community targeted sites.
One of the primary goals of the CRWE Network is to offer business owners the power of consumer targeting advertisements on a local and national scale.
CRWE has recently included Calgary, a city in the province of Alberta, Canada ( www.calgarycanada.crwe-pr.com ) to the CRWE Network.
Calgary is Alberta's largest city, larger than Edmonton, the province's capital. Calgary has grown rapidly in recent years. As Calgary has boomed, migrants have flooded in from Europe, Asia and other Canadian cities.
Economic activity in Calgary is mostly centered on the petroleum industry, agriculture and tourism. Alberta has the lion's share of Canada's oil industry and its reserves, in the form of oil sands, are estimated to be second only to Saudi Arabia's. Most petroleum companies in Canada have their headquarters based in Calgary, making it one of Canada's wealthiest cities.
The City of Calgary had a population of 1,096,833 in the 2011 census, making it Alberta's second-largest city and Canada's fifth-largest municipality. Edmonton represents an important marketplace for the CRWE Network, which business model is based on selling advertising to businesses targeting both locally and nationally
The CRWE Network has reached the 1486th community website in the U.S., associated with 3456 ZIP Codes, and includes coverage in the states of California, Mississippi, Michigan, Florida, Nevada and New York, as well as across 10 provinces in Canada.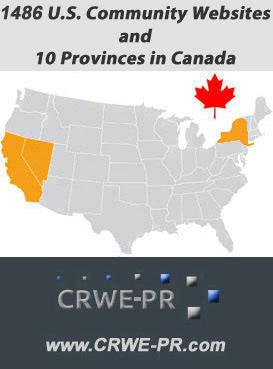 CRWE provides marketing solutions that boost customer awareness and merchant visibility on the Internet.
More about Crown Equity Holdings Inc. (OTCPK:CRWE) at www.crownequityholdings.com
**

Calithera Biosciences, Inc. (NASDAQ:CALA)
Glutamine is an essential nutrient for cancer cell proliferation. The enzyme glutaminase, which converts glutamine to glutamate, has been identified as a critical choke point in the utilization of glutamine by cancer cells.
CALA reported results of studies with primary human breast tumors that support glutaminase as a potential target in triple negative breast cancer (TNBC).
Using a novel pharmacodynamic assay designed to measure the extent of glutaminase inhibition in a single post-dose tumor biopsy sample, significant glutaminase inhibition was observed following oral administration of CB-839.
CALA is developing CB-839, a potent, selective and orally bioavailable glutaminase inhibitor that is currently in Phase I clinical trials in solid and hematological malignancies.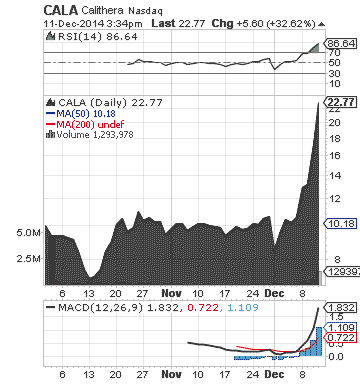 CALA is a clinical-stage company focused on discovering and developing novel small molecule drugs directed against tumor metabolism and tumor immunology.
More about Calithera Biosciences, Inc. (CALA) at www.calithera.com.
**
Disclaimer: This material is for informational purposes only and should not be construed as an offer or solicitation of an offer to buy or sell securities. Investors should always conduct their own due diligence with any potential investment, with independent research and other professional advice. Read Full Disclaimer at CRWE-PR Finance www.finance.crwe-pr.com/disclaimer
Disclosure: The author has no positions in any stocks mentioned, and no plans to initiate any positions within the next 72 hours.