Seabridge Gold Inc. (NYSEMKT:SA)
SA said that Canada's Federal Minister of the Environment gave the green light to the company's KSM project in British Columbia, one of the largest undeveloped gold projects in the world.
The KSM Project is a proposed gold/copper mine, located 65 kilometres northwest of the town of Stewart, B.C. According to SA, the deposit boasts 38.2 million ounces of gold, 9.9 billion pounds of copper, 191 million ounces of silver and 213 million pounds of molybdenum provable and probable reserves. (Source: www.seabridgegold.net/resources.php )
The mine is expected to process 130,000 tonnes per day of ore over an anticipated mine life of approx. 50 years.
Watch the KSM Project's Overview at www.crwetube.com/media/ksm-project-overview or CLICK on the picture below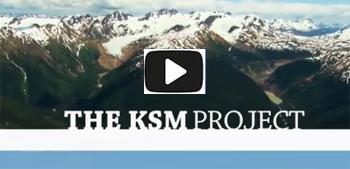 SA holds a 100% interest in several North American gold resource projects. Its principal assets are the KSM property located near Stewart, British Columbia, Canada and the Courageous Lake gold project located in Canada's Northwest Territories.
More about Seabridge Gold Inc. (SA) at www.seabridgegold.net
*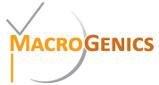 MacroGenics, Inc. (NASDAQ:MGNX)
Keep a close eye on MGNX. The company reported a multimillion-dollar agreement with Janssen Biotech, Inc. to develop MGD011 for the potential treatment of B-cell malignancies
Under the terms of the agreement (subject to certain closing conditions), MGNX will receive a $50 million upfront license fee and Johnson & Johnson Innovation - JJDC, Inc. will invest $75 million to purchase 1,923,077 new shares of MGNX common stock at a price of $39.00 per share.
Janssen will be fully responsible for developing MGD011 following submission of the IND (Investigational New Drug), which is planned for 2015.
Assuming successful development and commercialization, MGNX could receive up to an additional $575 million in clinical, regulatory and commercialization milestone payments. MGNX may elect to fund a portion of late-stage clinical development in exchange for a profit share in the U.S. and Canada. If commercialized, MGNX would be eligible to receive double-digit royalties on any global net sales and has the option to co-promote the molecule with Janssen in the U.S.
MGD011 incorporates MGNX's proprietary platform for Dual-Affinity Re-Targeting (DART(NYSE:R)) to simultaneously target CD19 and CD3 for the potential treatment of B-cell malignancies. CD19, a lymphocyte-specific marker expressed from early B-lymphocyte development through mature memory B cells, is highly represented in B-cell malignancies. This makes it attractive for targeted interventions. MGD011 is designed to redirect T cells, via their CD3 component, to eliminate CD19-expressing cells found in many hematological malignancies.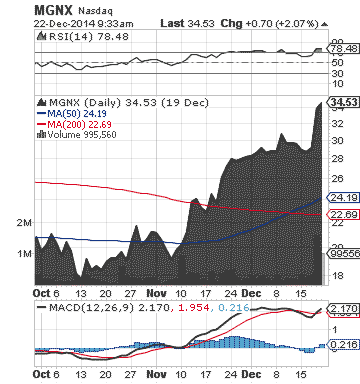 MGNX is a clinical-stage biopharmaceutical company focused on discovering and developing innovative monoclonal antibody-based therapeutics for the treatment of cancer, as well as autoimmune disorders and infectious diseases.
More about MacroGenics, Inc. (MGNX) at www.MacroGenics.com.
**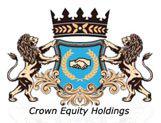 Crown Equity Holdings Inc. (OTCPK:CRWE)
The company is currently developing its CRWE Network ( www.CRWE-PR.com ), a growing network of community targeted sites.
It has recently included Toronto, the provincial capital of Ontario, in Canada ( www.torontocanada.crwe-pr.com ) to the CRWE Network.
Toronto is an international centre for business and finance. Generally considered the financial capital of Canada, Toronto has a high concentration of banks and brokerage firms on Bay Street, in the Financial District. The Toronto Stock Exchange is the world's seventh-largest stock exchange by market capitalization.
Toronto, is Canada's largest city, the fourth largest in North America, and home to a diverse population of about 2.8 million people, and represents an important marketplace for the CRWE Network, which business model is based on selling advertising to businesses targeting both locally and nationally
One of the primary goals of the CRWE Network is to offer business owners the power of consumer targeting advertisements on a local and national scale.
The CRWE Network has reached the 1486th community website in the U.S., associated with 3456 ZIP Codes, and includes coverage in the states of California, Mississippi, Michigan, Florida, Nevada and New York, as well as across 10 provinces in Canada.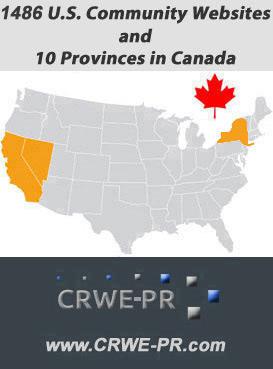 CRWE provides marketing solutions that boost customer awareness and merchant visibility on the Internet
More about Crown Equity Holdings Inc. (OTCPK:CRWE) at www.crownequityholdings.com
**
Disclaimer: This material is for informational purposes only and should not be construed as an offer or solicitation of an offer to buy or sell securities. Investors should always conduct their own due diligence with any potential investment, with independent research and other professional advice. Read Full Disclaimer at CRWE-PR Finance www.finance.crwe-pr.com/disclaimer
Disclosure: The author has no positions in any stocks mentioned, and no plans to initiate any positions within the next 72 hours.