Brainstorm Cell Therapeutics Inc. (NASDAQ:BCLI)
Keep a close eye on BCLI. The company's stock has reached a new 52-week high in the first trading session of 2015, ahead of its data release on Monday.
BCLI said that it will release the final results from its phase 2a clinical trial of NurOwn(NYSE:TM) in amytrophic lateral sclerosis (ALS) and hold a conference call and webcast to discuss the data on January 5, 2015. The final results will include data from several additional subjects and analyses conducted by the company's independent statisticians.
According to BCLI, the interim analysis of this study, and results of its prior phase 1/2 study, have shown that a single dose of NurOwn(TM) is safe and can provide clinically meaningful benefits to ALS patients, such as a reduction in the rate of progression, and in some patients, actual improvements in function.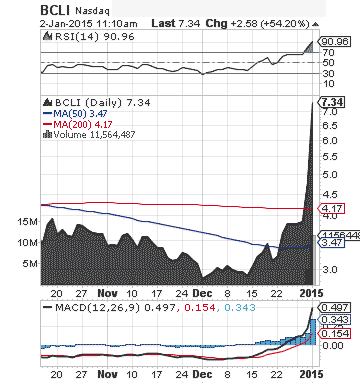 BCLI is a biotechnology company engaged in the development of first-of-its-kind adult stem cell therapies derived from autologous bone marrow cells for the treatment of neurodegenerative diseases. BCLI holds the rights to develop and commercialize its NurOwn(TM) technology through an exclusive, worldwide licensing agreement with Ramot, the technology transfer company of Tel Aviv University.
More about Brainstorm Cell Therapeutics Inc. (BCLI) at www.brainstorm-cell.com.
**

Perfect World Co., Ltd. (NASDAQ:PWRD)
PWRD reported that its board of directors has received a preliminary non-binding proposal letter dated December 31, 2014 from its founder and chairman of the Board, Mr. Michael Yufeng Chi, to acquire all of the outstanding shares of PWRD not currently owned by him in a going private transaction for $20.00 per American Depositary Share.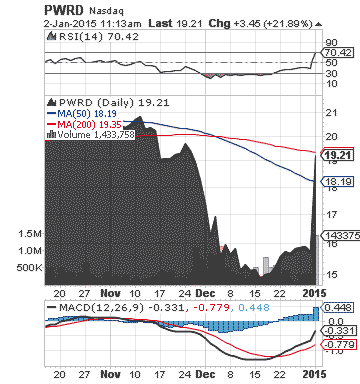 PWRD is a leading online game developer and operator based in China. PWRD primarily develops online games based on proprietary game engines and game development platforms.
More about Perfect World Co., Ltd. (PWRD) at www.pwrd.com
**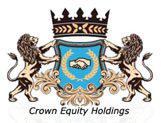 Crown Equity Holdings Inc. (OTCPK:CRWE)
CRWE provides marketing solutions that boost customer awareness and merchant visibility on the Internet
The company is currently developing its CRWE Network ( www.CRWE-PR.com ), a growing network of community targeted sites.
It has recently included Chula Vista ( www.chulavista.crwe-pr.com ), the seventh largest city in Southern California and the second largest City in San Diego County, to the CRWE Network.
The City of Chula Vista is located at the center of one of the richest cultural, economic and environmentally diverse zones in the United States.
Tourism serves as an economic engine for Chula Vista. It offers a wide array of attractions and activities to entertain visitors and residents year round. Chula Vista is so named because of its scenic location between the San Diego Bay and coastal mountain foothills.
The City of Chula Vista had an estimated population in 2013 (U.S. Census Bureau) of 256,780, and represents an important marketplace for the CRWE Network, which business model is based on selling advertising to businesses targeting both locally and nationally
The CRWE Network has reached the 1486th community website in the U.S., associated with 3456 ZIP Codes, and includes coverage in the states of California, Mississippi, Michigan, Florida, Nevada and New York, as well as across 10 provinces in Canada.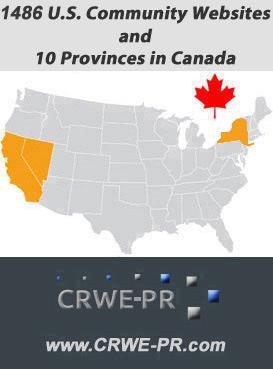 Online video is gaining strength as a source for content marketing. Strategic plans are being developed for CRWE's division CRWE Tube ( www.crwetube.com ) to improve the potential future growth for the company.
More about Crown Equity Holdings Inc. (OTCPK:CRWE) at www.crownequityholdings.com
**
Disclaimer: This material is for informational purposes only and should not be construed as an offer or solicitation of an offer to buy or sell securities. Investors should always conduct their own due diligence with any potential investment, with independent research and other professional advice. Read Full Disclaimer at CRWE-PR Finance www.finance.crwe-pr.com/disclaimer
Disclosure: The author has no positions in any stocks mentioned, and no plans to initiate any positions within the next 72 hours.