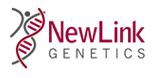 NewLink Genetics Corporation (NASDAQ:NLNK)

Merck & Co. Inc. (NYSE:MRK)
Ebola, previously known as Ebola hemorrhagic fever, is a rare and deadly disease caused by infection with one of the Ebola virus strains. Symptoms begin with fever, muscle pain and a sore throat, escalating rapidly to vomiting, diarrhea and internal and external bleeding, leading quickly to death
Healthcare providers caring for Ebola patients and family and friends in close contact with Ebola patients are at the highest risk of getting sick because they may come in contact with the blood or body fluids of sick patients. People also can become sick with Ebola after coming in contact with infected wildlife.
People remain infectious as long as their blood and body fluids, including semen and breast milk, contain the virus. Men who have recovered from the disease can still transmit the virus through their semen for up to 7 weeks after recovery from illness
The current outbreak in West Africa, (first cases notified in March 2014), is the largest and most complex Ebola outbreak since the Ebola virus was first discovered in 1976.
According to the World Health Organization's Ebola response roadmap, a total of 20,206 confirmed, probable, and suspected cases of Ebola virus disease (EVD) have been reported in four affected countries (Guinea, Liberia, Mali and Sierra Leone) and four previously affected countries (Nigeria, Senegal, Spain and the United States of America) in the seven days to 28 December, 2014 (week 52). There have been 7,905 reported deaths. On December 29, 2014 the United Kingdom reported its first confirmed EVD case.
Governments and industry are effectively collaborating in an unprecedented effort to accelerate the development of Ebola vaccine candidates. If they can bring an efficacious and well-tolerated vaccine to the outbreak countries, they will not only help protect people at risk in the current crisis, but also may help reduce the likelihood of such tragic events in the future.
NLNK and MRK recently said that the Biomedical Advanced Research and Development Authority (BARDA) of the United States Department of Health and Human Services (NYSE:HHS) has awarded NLNK's wholly-owned subsidiary, BioProtection Systems, as the prime contractor in a $30 million contract to support the manufacturing and development activities of its investigational rVSV-EBOV (Ebola) vaccine candidate, including clinical development through a new 330-person Phase Ib study.
The vaccine candidate was initially developed by the Public Health Agency of Canada (PHAC), and is now being developed under an exclusive licensing and collaboration agreement between NLNK and MRK. The rVSV-EBOV (Ebola) vaccine candidate is currently being evaluated in Phase I clinical studies in humans.
The rVSV vaccine platform is based on attenuated strains of vesicular stomatitis virus, a common animal virus, that has been modified to express an Ebola virus protein and which is non-pathogenic in primates and mice.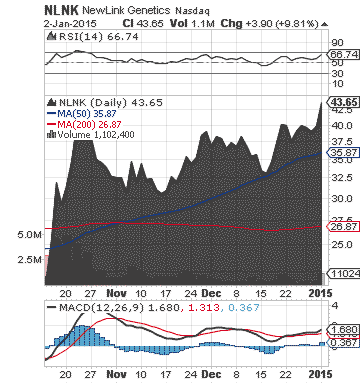 NLNK is a biopharmaceutical company focused on discovering, developing and commercializing novel immuno-oncology products to improve treatment options for patients with cancer. NLNK's BioProtection Systems is focused on control of emerging infectious diseases, including improvement of existing vaccines and providing rapid-response prophylactic and therapeutic treatment for pathogens most likely to enter the human population through pandemics or acts of bioterrorism.
More about NewLink Genetics Corporation (NLNK) at www.linkp.com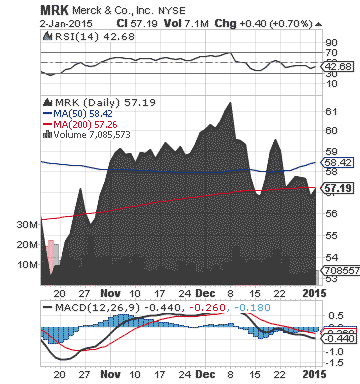 MRK is a global healthcare leader working to help the world be well. Merck is known as MSD outside the United States and Canada.
More about Merck & Co. Inc. (MRK) at www.merck.com
**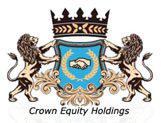 Crown Equity Holdings Inc. (OTCPK:CRWE)
CRWE provides marketing solutions that boost customer awareness and merchant visibility on the Internet
The company is currently developing its CRWE Network ( www.CRWE-PR.com ), a growing network of community targeted sites.
It has recently included Irvine, an affluent suburban city in Orange County, California ( www.irvine.crwe-pr.com ) to the CRWE Network.
Irvine has been rated one of the top cities for start-up businesses and its strong, fast-growing economy helped place Orange County as one of the top ten fastest growing job markets
The City of Irvine had an estimated population in 2013 (U.S. Census Bureau) of 236,716, and represents an important marketplace for the CRWE Network, which business model is based on selling advertising to businesses targeting both locally and nationally
The CRWE Network has reached the 1486th community website in the U.S., associated with 3456 ZIP Codes, and includes coverage in the states of California, Mississippi, Michigan, Florida, Nevada and New York, as well as across 10 provinces in Canada.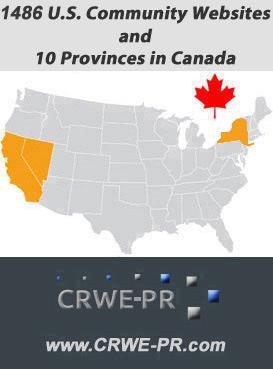 The CRWE-PR Business Directory portal ( www.BusinessDirectory.crwe-pr.com ) is the company's business directory service that is available to all United States and Canada business in the public and private sector. It allows business owners and executives the ability to claim their business listings and provide more detailed information for their potential customers who visit the CRWE Network everyday.
More about Crown Equity Holdings Inc. (OTCPK:CRWE) at www.crownequityholdings.com
**
Disclaimer: This material is for informational purposes only and should not be construed as an offer or solicitation of an offer to buy or sell securities. Investors should always conduct their own due diligence with any potential investment, with independent research and other professional advice. Read Full Disclaimer at CRWE-PR Finance www.finance.crwe-pr.com/disclaimer
Disclosure: The author has no positions in any stocks mentioned, and no plans to initiate any positions within the next 72 hours.