Puma Biotechnology, Inc. (NYSE:PBYI)
Shares of PBYI surged $18.17 (or +9.34%) to $212.69 on Friday's trading session
PBYI was initiated with an Outperform rating and a price target of $282.00 per share by brokerage firm RBC Capital Markets.
PBYI is initially focused on the development of PB272 (oral neratinib), a potent irreversible tyrosine kinase inhibitor, for the treatment of patients with HER2-positive breast cancer and patients with non-small cell lung cancer, breast cancer and other solid tumors that have a HER2 mutation.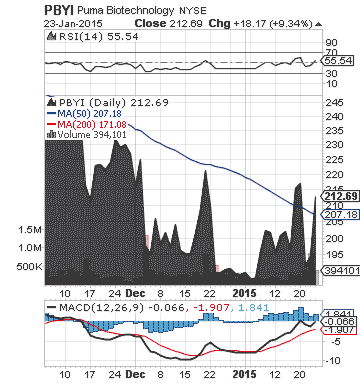 PBYI is a development stage biopharmaceutical company that acquires and develops innovative products for the treatment of various forms of cancer.
More about Puma Biotechnology, Inc. (PBYI) at www.pumabiotechnology.com.
**

VIVUS Inc. (NASDAQ:VVUS)
On Friday, VVUS stock closed at $2.74, up $0.16 (or +6.20%) per share.
VVUS was initiated with an Outperform rating and a price target of $6.00 per share by brokerage firm RBC Capital Markets.
VVUS' Qsymia is an FDA-approved prescription medicine that may help some obese adults or some overweight adults who also have weight-related medical problems lose weight and keep the weight off (should be used with a reduced-calorie diet and increased physical activity).
VVUS' STENDRA is the first FDA-approved prescription medicine used to treat erectile dysfunction (NYSE:ED).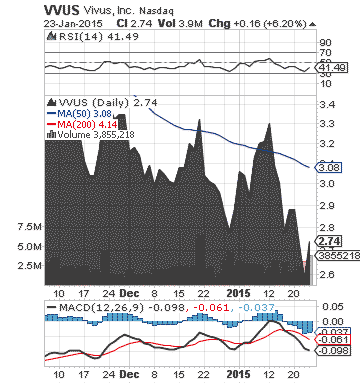 VVUS is a biopharmaceutical company commercializing and developing innovative, next-generation therapies to address unmet needs in obesity, sleep apnea, diabetes and sexual health.
More about VIVUS Inc. (VVUS) at www.vivus.com
**

Rice Energy Inc (NYSE:RICE)
In the last trading session of the week, the price of RICE stock jumped $1.24 (or +7.25%) to $18.35 per share.
RICE was initiated with an Outperform rating and a price target of $27.00 per share by brokerage firm Imperial Capital.
RICE's leasehold position is concentrated in southwest Pennsylvania and southeastern Ohio. These regions are highly prospective for the Marcellus Shale, the Utica Shale and the Upper Devonian Shale.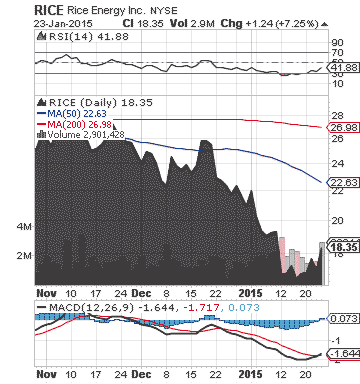 RICE is an independent natural gas and oil company engaged in the acquisition, exploration and development of natural gas and oil properties in the Appalachian Basin.
More about Rice Energy Inc (RICE) at www.riceenergy.com
**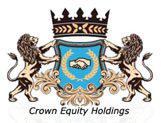 Crown Equity Holdings Inc. (OTCPK:CRWE)
CRWE provides marketing solutions that boost customer awareness and merchant visibility on the Internet. The company is currently developing its CRWE Network ( www.CRWE-PR.com ), a growing network of community targeted sites.
It has recently included the City of Escondido, CA ( www.escondido.crwe-pr.com ) into the CRWE Network.
Located just 30 miles northeast of downtown San Diego, California and 20 minutes from the coast, Escondido is home to major attractions, beautiful wineries, craft breweries, unique arts and theatre, delicious culinary experiences and a charming historic downtown. It works closely with businesses and business groups to make Escondido an attractive and friendly place to do business.
The City of Escondido had an estimated population in 2013 (U.S. Census Bureau) of 148,738, and represents an important marketplace for the CRWE Network, which business model is based on selling advertising to businesses targeting both locally and nationally
The CRWE Network has reached the 1487th community website in the U.S., associated with 3456 ZIP Codes, and includes coverage in the states of California, Mississippi, Michigan, Florida, Nevada and New York, as well as across 10 provinces in Canada.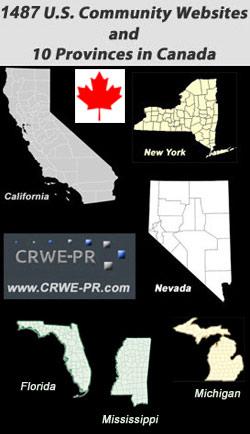 The CRWE-PR Finance website ( www.finance.crwe-pr.com ) is the company's financial information platform, which allows the instant distribution of information for the global financial community who visit the CRWE Network everyday.
**
Disclaimer: CRWE-PR Finance is not a registered investment adviser. This material is for informational purposes only and should not be construed as an offer or solicitation of an offer to buy or sell securities. Investors should always conduct their own due diligence with any potential investment, with independent research and other professional advice. Read Full Disclaimer at CRWE-PR Finance www.finance.crwe-pr.com/disclaimer
Disclosure: The author has no positions in any stocks mentioned, and no plans to initiate any positions within the next 72 hours.